Event Details
Select a media type above to begin uploading photos and videos
Sip for Second Harvest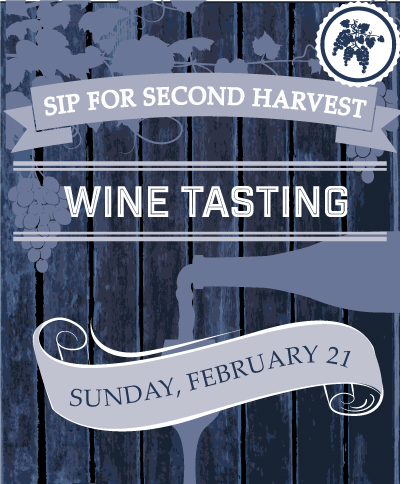 Join us on Sunday, February 21st at Seascape Beach Resort to mingle and sample wines from 10+ local vintners. We'll have appetizers and raffles too! Tickets are $25/person or 2 for $40, which includes 10 tasting tickets, appetizers, and a wine glass to take home with you.
Feb. 21, 2:30-4:30 pm Seascape Beach Resort, Aptos
Some of the FEATURED WINERIES, DISTILLERY:
Byington Vineyard & Winery, Corralitos Ridge Vineyards, Equinox, Kathryn Kennedy Winery, Loma Prieta, Martinelli's(non-alcoholic), MJA Vineyards, Pelican Ranch Winery, Roudon-Smith Winery, Santa Cruz Mountain Vineyard, Savannah-Chanelle Vineyards, Ser, Sones Cellars, Storrs Winery & Vineyards, Venus Spirits, Windy Oaks Estate, Wrights Station Vineyard & Winery.