10 Awesome Nonprofit Videos You Haven't Seen 1,000 Times (Yet)
Reading Time:
3
minutes
Great Nonprofit Videos Rock
We all love a great and moving video made by a nonprofit organization doing amazing work to change the world. You probably remember Invisible Children's Kony 2012 or you remember our post from last year on 11 NPO videos that inform and inspire (worth another visit, by the way). Here are a few more recent nonprofit videos that do a great job telling an organization's personal story, the cause they represent, the activities they perform in the field everyday, or how you can be involved in their work.
The Stitch is Speak the Silence's first product-based campaign. The organization aims to fight the stigma of childhood sexual abuse, and the stitch is a way for anyone to show their solidarity with victims. It's a beautifully done video, with a captivating story that leaves you with motivation to take action.
In what is adding up to be one of my favorite videos of all time, this excellent video by Save the Children creates a compelling narrative about children in war zones, specifically for their #SaveSyriasChildren campaign. Not only is the video very well-produced, but its storyline builds an intense connection between viewer and the child in the video, which embodies the core of Save the Children's mission. The video exemplifies good storytelling and messaging.
By now, Charity:Water is a well-known, and well-regarded, storyteller. From their website to their fundraiser resources to their videos, they've created a cohesive and compelling set of storytelling tools to convey their vision of clean, safe water for all. This nonprofit video is yet another to learn from: brief, beautiful, informative and moving.
Invisible Children is famous for their Kony 2012 video, but they've gone on to keep the conversation about the LRA going. The organization has consistently created well-produced films that inspire and inform and, particularly, keep supporters motivated to deepen their engagement with the cause.
This video is awesome because of how simple, yet mesmerizing, it is. At 3 minutes, it's long enough to gain a deep contextual understanding of the work the Measles and Rubella Initiative and the fact that the focus on someone's experience in one region allows the viewer/listener to more deeply connect with the story being told.
I love the candidness and simplicity with which this video tells the story of one person's struggle. The father of a young cancer patient chronicles his painful experience with the disease, but maintains such a lighthearted and uplifting portrait of his daughter that it's impossible not to be moved. A worth watch and a compelling example of how simple, personal storytelling is equally as effective as the results of big production budgets.
Partners for Mental Health in Canada do a great job with this very short video. It also demonstrates that a little clever and powerful wording goes a long way to make an impression on viewers.
The Adventure Project is an organization that aims to eradicate poverty by empowering local communities and organizations. This video demonstrates the results of one particular projects and is a great example of how an organization can use video to define and demonstrate the impact of their work.
UNITED FOR CLEAN WATER IN UGANDA from The Adventure Project on Vimeo.
ourHope Explainer Video for City of Hope
If you're looking to motivate and inform your fundraisers but have had limited success through CTAs on social media, take some cues from City of Hope. The organization created this awesome explainer video for their new peer-to-peer fundraising platform, ourHope, which details why supporters should create personal fundraising campaigns and exactly how they can do so. (Also, we were very excited to see the animated version of StayClassy included in the video!)
---
Want to Get the Most Out of Your Fundraising Efforts?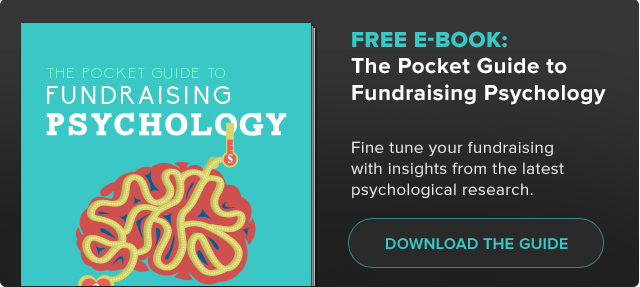 ---
Image Credit:
Flickr User Extranoise
Subscribe to the Classy Blog
Get the latest fundraising tips, trends, and ideas in your inbox.
Thank you for subscribing
You signed up for emails from Classy
The email you subscribed is