There is no shortage of online voting competitions designed to reward nonprofits. In fact, they are so prevalent these days that many nonprofits have burned themselves out on them. One of the most frequently cited criticisms of these programs is that they are "all or nothing." In other words, a charity can wind up devoting its limited time and resources to drumming up votes only to end up losing and getting nothing in return. It makes sense that many nonprofits are now choosing to skip these promotions entirely.
That being said, we recently came across an online holiday voting competition with a slightly more equitable model. United Airlines is giving away 10 million award miles to 35 participating nonprofit partners this holiday season. But unlike other voting competitions, this one isn't all or nothing. Every participating nonprofit is guaranteed 25,000 free miles with the remainder of the 10 million miles getting split up pro-rata based on the number of votes each organization receives.
Since a handful of StayClassy clients are in the running, we wanted to give them a quick shout out. If you've got an extra minute I'm sure they'd each appreciate a quick vote!
---
Operation USA is an international relief agency that helps both here at home and in over 99 countries around the globe. A co-recipient of the Nobel Peace Prize in 1997, Operation USA focuses on providing direct assistance and development resources in the wake of humanitarian disasters.
Check out their 10 Million Miles Page >>

---
We work with the UCP branch in San Diego, but the international organization UCP Wheels for Humanity is in the running for a share of the 10 million miles. For over 60 years, UCP has worked to "advance the independence, productivity and full citizenship of people with disabilities." UCP Wheels for humanity focuses specifically on providing mobility to people with physical disabilities around the world.
Check out their 10 Million Miles Page >>

---
Through a variety of different programs Orbis works to both treat and prevent blindness in developing countries around the globe.  In fact, "[s]ince 1982, ORBIS has carried out programs in 92 countries, enhanced the skills of more than 325,000 eye care professionals and provided treatment to more than 23.3 million blind and visually impaired people."
Check out their 10 Million Miles Page >>

---
We work with the Feeding America chapter here in San Diego and their national office is in contention for the free miles. Feeding America is the "nation's leading domestic hunger-relief charity." Through its vast network of member food banks Feeding America provides precious relief to those who go hungry in our midst.
Check out their 10 Million Miles Page >>

---
The Make-a-Wish chapter in San Diego is one of our oldest clients and their international office is up for the free miles. Easily one of the most recognizable charities out there, Make-a-Wish has been granting wishes to children facing life threatening medical conditions for over three decades now!
Check out their 10 Million Miles Page >>

---
Ready to Raise More Money Online?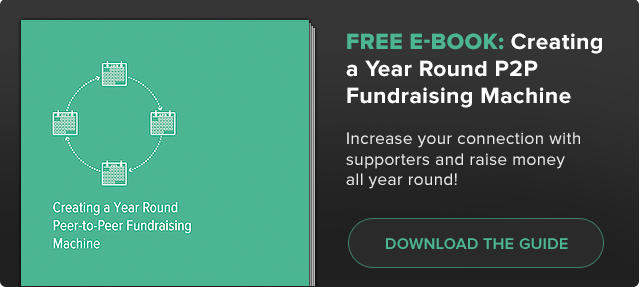 ---
Photo Credit:
Aero Icarus