Terri Harel
StayClassy Marketing Associate
Believe it or not, it's already spring! Remember way back in February when we talked about the 3 ways to gear up for your spring fundraiser event? Here's a refresher:
Start peer-to-peer fundraising
Well, even if you didn't utilize the last few months to gear up for a specific fundraiser event, there are ways to adapt these pointers and accomplish some meaningful fundraising, now.
1. Craft an ask just for your peer-to-peer fundraisers
If your organization already facilitates peer-to-peer fundraising, you're in luck. Peer-to-peer fundraising allows your organization to raise money, year-round. The consistent support and engagement provides a dynamic ecosystem for creating last-minute, but meaningful, fundraising campaigns.
The success of your fundraising community relies on your supporters talking to their loved ones, friends, colleagues and further removed or virtual networks. Even for a good cause, many people face anxiety when asking others (closest family and friends included) for something. A little communication and coaching on your part can go a long way for a fundraiser's self confidence. Coach your fundraisers on the "soft ask" approach, since they'll be using more trusted and direct channels to reach potential supporters.
[pullquote3]Watch our webinar on producing a great spring event, here.[/pullquote3]
The following is a slide from a February webinar, where we described the steps to preparing for a large spring fundraiser. In that case, an organization identifies and reaches out to its core supporters, like large donors, valued volunteers and key influencers that are extremely reliable and very likely to drive initial campaign momentum.
Similarly, your fundraisers should reach out to those they know will be their staunchest supporters and then work their way into broader circles – once they've achieved some initial momentum.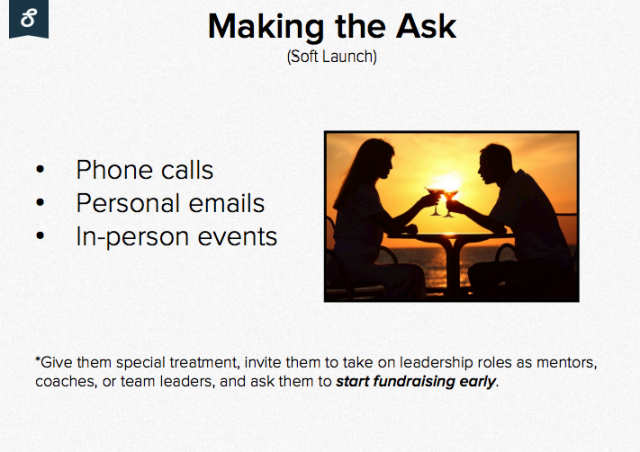 You can:
E-mail fundraisers conversation ice breakers relating to your organization, like news stories or statistics.
Provide fundraisers with "brand kits" about your organization, so they feel very comfortable talking about your work and why it is so significant.


Crafting these details for your fundraisers and reaching out to them will not only remind and encourage them to keep up their on-going personal campaigns, but might also spark some passion for a bit of flash fundraising.

If you haven't started peer-to-peer fundraising at your organization, it's something you might consider ramping up. Building a year-round fundraising community has enormous benefits for nonprofit organizations, including a more diverse, consistent income for your most vital programs and a deeper level of engagement from supporters.
2. Get creative in supporting your fundraisers
Like helping fundraisers craft asks for their personal campaigns, providing additional material and training for supporters is imperative to maximize their success. This might seem like a lot of work now, but the return is huge. Think about it, each fundraiser generates an average of $568 from friends and family and introduces an average of 4 new donors to your organization. The more you can help supporters learn to be successful fundraisers, the less your organization spends on new donor acquisition. (It is more economical to retain donors than to acquire new ones.)
You can:
Write a guide on creating and managing a great personal campaign page
Write a how-to for crowdfunding techniques
Hold a Google Hangout or a workshop on fundraising best practices
Host an "Ask Me Anything" session on Reddit or other forum to filter fundraisers' questions
Build a Fundraising FAQ page on your website


[pullquote3 align="right"]TIP: Provide supporters with a one-page fundraising guide! Free template here.[/pullquote3]
Think of fundraisers as your most committed brand ambassadors and part of the lifeblood of your organization. Training, supporting and appreciating them are integral parts of a larger fundraising effort that keep your nonprofit's vital programs alive. Find out what your fundraisers want most for themselves – what they are trying to get out of supporting your organization – and then help them achieve that desire through your work.

When supporters are more connected and engaged with your cause, your organization has a greater ability to fundraise successfully, even on short notice – a powerful force at your disposal when you most need it.
3. No matter what, delight your donors!
Whether you're at a spring fundraising event or embarking on a new online campaign, always, always delight your donors. Feel-good reinforcement of the fundraising community your supporters are involved in and of the important work their support enables is absolutely critical to maintaining strong and lasting support.
Research from the Rockefeller Corporation and Dr. Adrian Sargeant found that approximately 53% of donors who left an organization did so because the nonprofit they supported lacked effective communication. (Again, it is important to note that it costs less to retain donors than it does to accrue new ones. )
Get creative here. Whether you send great humorous e-mail updates, create behind-the-scenes Vine videos of your work, host interactive Tweet chats, or design beautiful collages of constituents to communicate how much you value your donors and fundraisers, making the extra effort to be humanistic towards supporters will have high ROI for commitment and engagement. Find ways to surprise and please supporters through unique and personalized communication with them and they'll return the favor by being more deeply entrenched with your mission.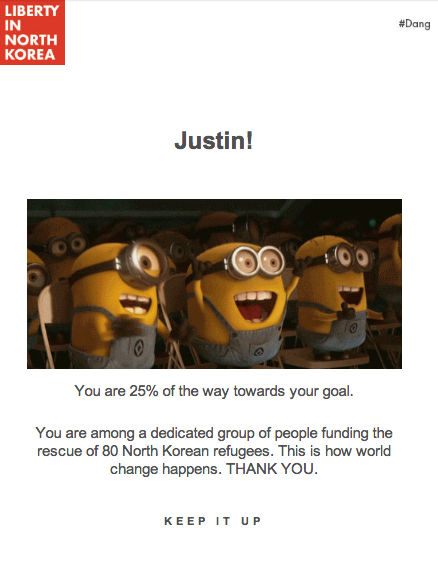 For example, after a long and arduous winter, spring is always a delight! Take advantage of the uplifting emotions of the season to excite and encourage donors, now.

---
Ready to Raise More Money Online?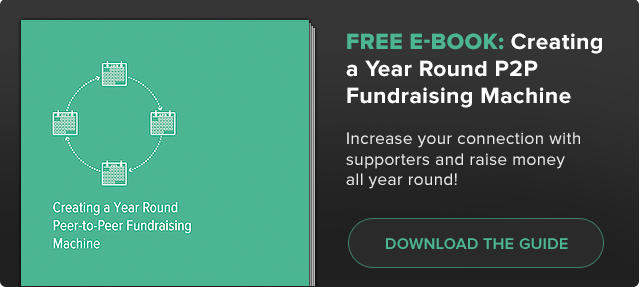 ---

Image Credit: Pic Jumbo