Broadway Bares was born on April 8th, 1992, when seven young men bared it all for charity in a Manhattan bar. They were fundraising on behalf of Broadway Cares, a New York City HIV/AIDS nonprofit. Broadway Cares (which merged with Equity Fights AIDS in 1993) calls on the talents and resources of the theater community to support people affected by HIV/AIDS. Along with their services for entertainment industry professionals, the organization makes hundreds of grants to community-based projects.
More than two decades later, Broadway Bares hasn't just stood the test of time, it has grown by leaps and bounds. On June 22, 2014, 170 of New York's most daring Broadway dancers took over the Hammerstein Ballroom for the 24th incarnation of the event, raising more than $1.3 million. While your nonprofit may not be turning to burlesque for any upcoming fundraisers, the secrets to this event's success can help guide any nonprofit in the planning of an annual campaign. Here are four reasons Broadway Bares become a much-anticipated event for the theater and nonprofit community.
1. The Event Appeals to their Community
Broadway Cares/Equity Fights AIDS exists specifically to channel the passion and talents of performers to fighting AIDS in their own community. Knowing the people they serve and appeal to, a fantastic dance and burlesque show is a natural fit for a fundraising event. A golf tournament benefitting the charity probably wouldn't be as successful. They know their community is interested in stage shows and therefore created the kind of performance they would attend even if it wasn't for a good cause.
Part of creating a successful event is matching it to the interests of your audience. People frequently spend money on their hobbies and interests, so why not provide an opportunity for them to pursue their interests while benefitting your cause.
This idea can be seen at work in fundraisers where patrons present a flyer at a store or restaurants and a portion of the proceeds go to the organization. In many cases, the participants already shopped or ate at that business. Use existing habits or interests as inspiration for fundraising events.
2. They Keep the Tradition New
Theater is an institution built on both tradition and innovation. Although the same shows are performed for decades or even centuries, the stories stay new through the varying interpretations of the artists. While Broadway Bares has maintained its identity as a dance and burlesque show, the content of the performance is different every year. While this year's theme was "Rock Hard!," featuring songs by Elvis, Metallica, and Prince, past Broadway Bares events have centered on comic books and ancient myths.
An excellent way to revive and invigorate an annual event is to identify what core elements should continue year-over-year and what can be changed to keep the event fresh and exciting. Once you know what needs to be included and what can be changed up, call on your staff and volunteers to offer their own ideas. For a vibrant, surprising event, you need to invite new ideas and opinions. The burden of creativity doesn't have to fall exclusively on the event planner.
3. They Have Multiple Streams of Revenue
As exciting as the performances are, Broadway Bares is ultimately a fundraiser, and a wildly successful one at that. Since it's beginning's in 1992, the campaign has raised more than $11 million for HIV/AIDS services. Part of this success stems from the use of both ticket sales and peer-to-peer fundraising.
Not only do attendees purchase seats for the one-night-only show, but the dancers also create their own fundraising pages, reaching out to friends and family. By incorporating these different forms of fundraising, Broadway Bares can expand its reach and call on far more people than could fit in the show's venue.
Creating multiple streams of revenue can be a great way to bolster fundraising results for many campaigns, but especially those charging admission to an event. By adopting peer-to-peer and other forms of giving, nonprofits need not be limited to ticket sales for income. Whether you are planning a new campaign or sprucing up an existing one, adding another type of fundraising may help you reach more donors and make the most of your event.
4. They Put on a Great Show
If you want people to come back, show them a good time. Entertaining or performance-based events can be a great way to convince someone to stay involved or reconnect with your organization. If they leave your event having had the night of their lives, they will probably be eager to receive an in vitiation to next year's event.
One reason Broadway Bares is able to create such a fun and impressive show every year is that they feature Broadway professionals, both on stage and behind the scenes. They have world-class talent creating the show. You may not be able to get Broadway Actors to show up at your annual gala, but consider reaching out to your local artistic community for entertainment and expertise. Young artists are often eager for the chance to display their work and support a good cause.
Fundraising campaigns come and go, but some stay relevant and effective year-after-year. Creating an annual event that provides reliable income isn't only important for a nonprofit's finances. It can also be an important force for mobilizing your community and publicizing your cause. When planning your own event, look back on some of these details that have helped Broadway Bares succeed for the past 24 years.
---
Have an Idea for a Fundraising Campaign?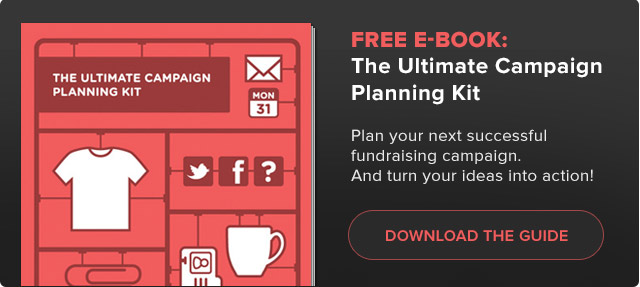 ---
Image Credit:
Broadway Cares