4 Tools for Data Driven Nonprofit Decision Making
In the never-ending quest to make more data-driven business decisions, you will undoubtedly come across a wide variety of tools that will claim to help you meet the challenge. If you try enough of these tools, you'll also find that it's not just about collecting the right information, it's also about selecting tools that are easy enough to use that you will actually get value out of them. Over the years at StayClassy we've tried many different types of applications to help collect, categorize, and act on the right data. Some of them have been a lot more helpful than others.
With that in mind, here's a list of four of the most useful applications we've come across that we think have solid crossover appeal for nonprofits.
1. Salesforce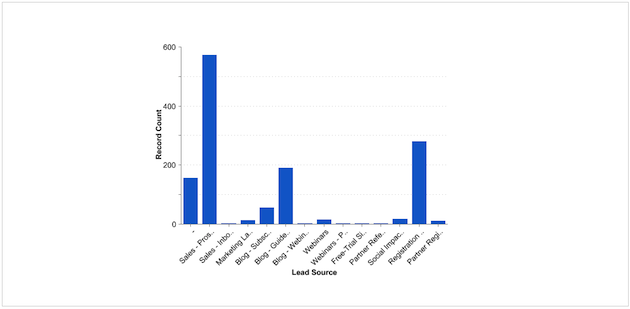 We put this one first because Salesforce is a back end CRM system that lots of other applications (like StayClassy) feed into. When you aggregate all of your information into a powerful CRM system like Salesforce, you can run all sorts of reports to get a better understanding of who you are interacting with.
For example, when one of your fundraisers signs up through StayClassy, we collect birthdate information. Using the StayClassy/Salesforce integration, that information automatically gets pushed into your Salesforce account in real time. Then, using Salesforce reporting features you can start to analyze the age ranges of your typical fundraisers. This in turn might help inform your marketing and communications strategy.
Another nice thing about Salesforce is that qualifying nonprofits can receive 10 free licenses. If you haven't looked at Salesforce as a potential CRM solution yet, you can check them out by visiting the Salesforce Foundation's website.
2. Google Analytics
Google Analytics has a lot of functionality– so much, in fact, that we're not even going to try and cover most of it. The core aspects of Google Analytics, another free tool in the Google for Nonprofits suite, are pretty straightforward though. Basically Google Analytics allows you to analyze the traffic coming to your website, see where that traffic is coming from, and what pages visitors are interacting with. With the StayClassy/Google Analytics integration, you can take things a step further and track conversion information as well (donations made, fundraisers created). There are some useful visualization tools that can also help you get a better grasp of how donors are flowing through your site before they actually contribute financially.
3. Optimizely
Optimizely makes very user-friendly A/B testing software. If you're not familiar with A/B testing, it basically involves showing variants of a particular web page to different visitors and comparing which variant performs better. For example, you might run an A/B test varying the color of the donate button on your home page to see if one color can produce a (statistically significant) higher click rate. There are tons of tests you can run on your website to optimize various processes (donations, newsletter signups, etc.). We A/B test things all the time at StayClassy.
What we think differentiates Optimizely from other A/B testing software we've used (Google Analytics has some of this functionality too) is that it takes A LOT of the technical headaches out of the process. You don't need to know how to code to use Optimizely. You can drag and drop things around the screen, changing various elements to set up tests to run. This ease of use makes Optimizely a viable option for nonprofits with fairly limited tech chops.
4. HubSpot
We use HubSpot's software to run our inbound marketing efforts at StayClassy and it's a great product. "Inbound marketing" is the term used to capture a new-ish style of Internet marketing that's being embraced by organizations of every size and stripe (both for profit and nonprofit). Essentially it involves using content to attract visitors to your website, leveraging that content to nurture relationships over time, and ultimately converting visitors into customers, donors, fundraisers, etc. If this is a news to you, you should definitely check out HubSpot's blog which is chock full of useful information.
Anyways, HubSpot provides a wide variety of analytics that can help you make more data-driven decisions in your marketing efforts. You can dive into the sources of your web traffic at a high level or in more detail. You can also analyze the effectiveness of your email campaigns, landing pages, and the content you create. What's particularly nice about HubSpot is that they give you just the right amount of information. You are not overwhelmed by extraneous data and the numbers can also be visualized very easily.
Any recommendations for other tools to make data-driven decisions? Share them below!
---
Ready to Raise More Money Online?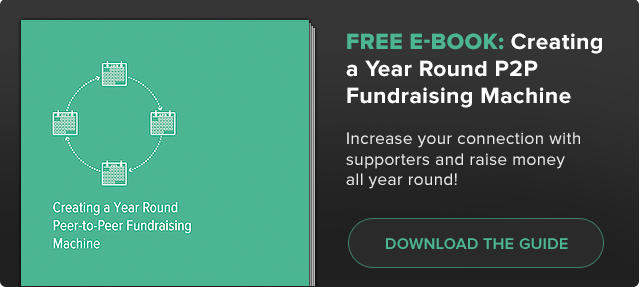 ---
Photo Credit:
KamiPhuc