4 Ways to Follow Up With Your Donors in the New Year
Reading Time:
5
minutes
You've had a successful year-end turnout, but unfortunately, more than 70 percent of all first-time donors fail to give again the next year. Yikes.
Improve your chances of donor retention with the right follow up. Do this creatively and effectively, and you can greatly impact donors' willingness to give again.
How to Follow Up a Generic Year-End Campaign Versus a Holiday Campaign
If you launched a generic year-end campaign, thank donors and follow up with email and social media campaigns that look at your entire year in review.
If you launched a standalone, branded holiday campaign with its own theme and goal, your follow up should reflect that. Your supporters donated and fundraised to meet that campaign's objective, so it's important to thank them and give updates about that specific goal's results. Your follow up emails can then link to a blog post or website page that provides a sweeping overview of what you accomplished in 2014.
And now, let's look at a few ways you can follow up with donors in the New Year—along with examples from organizations that got it right.
4 Ways to Follow Up With Donors
1. A Photo Blog
The brain processes images 60,000 times faster than text. This helps explain why visual content drives engagement—it's digestible and instantly makes connections with your readers.
Why not make images the heart of your campaign follow-up? Demonstrate all the good donors have done by creating a photo blog that showcases their impact.
Liberty in North Korea creates photo blogs to keep supporters updated on refugees' lives after rescue. Their email immediately captures readers' attention with a quote from the beneficiary, and the call to action "see the photo blog," which promises a heavily visual experience.
Readers are then directed to the organization's blog, where they can find the refugees' stories told through high-quality photos and a firsthand interview.
In a similar vein, Possible also created a photo stream during their year-end campaign that celebrated the organization's top moments and achievements of 2014. Instead of directing readers to their regular blog, the email led readers to a microsite dedicated to these photos.
2. An Awesome Infographic
Infographics are eye-catching, easy to digest, and super shareable. If you're looking to deliver a lot of information, and still keep readers on the page, this snazzy visual is the way to go. Chart out your campaign's results or year-in-review in an easy to read, visually appealing graphic.
Shining Hope for Communities (SHOFCO), for instance, included this clever "impact dashboard" infographic in one of their year-end appeals. To reveal the true scope of their impact, they mapped out stats for different programs. You can take a similar approach in demonstrating the results of your own programs this past year.
For more inspiration, check out this infographic that Action for Healthy Kids created for their holiday year-end campaign. Adding a map of their impact was a creative touch, offering another perspective of their work that might be shown less frequently.
Tools like Piktochart, Infogram, and Canva can help you create your own visual masterpiece.
3. A Thank-You Video
Videos are a timeless way to reconnect with your donors. They bring donors face to face with your work, the people behind your organization, and the importance of your mission.
Here's an excellent example from Liberty in North Korea. In this video, the organization's staff members come together, share the year's biggest achievements, and personally thank supporters for all of the time, energy, money, and talents they donated to make the past year a success.
Here are a few other impactful items you can work into a short 1 to 3 minute film:
• Have staff members share information about various programs, the impact they had this past year, and what each program hopes to achieve in the next one
• Ask a beneficiary to give a testimonial of how your organization's work has made an impact on his or her life
• Give a quick tour of your fieldwork or project (e.g. a school, well, hospital, or food bank)
Upload your video to YouTube or Vimeo. Then, take a screenshot of your video to include in your email, and link the screenshot to your video's URL.
Tip: Infuse some personality into your video—it shows there are real, personable people behind your brand.
4. A Virtual Tell-All
Have you ever been to a Q&A panel with your favorite celebrity? If you have, you'll know it feels like you're this close to them (well, because you are), and you know how special it feels to be able to ask them anything your heart desires. And they'll actually reply.
Why not adopt this idea for your own follow-up campaign? Give your supporters a heightened sense of access by hosting a virtual Q&A where they can ask you anything about your organization's team or work. This demonstrates your value for transparency and close level of relationship with your supporters.
Invisible Children, for example, invited their Twitter followers to ask the organization anything they wanted to know about the team. All questions would be answered on the organization's blog, which allows for responses longer than 140 characters.
What do you want to know about our team? Ask about anything from favorite books to why we work in Uganda. We'll answer on the blog. #askIC

— Invisible Children (@Invisible) July 15, 2014
Email your donors and say that, as a special thank-you for their contributions, you'll be hosting a Q&A just for them. Twitter is a great place to have people tweet their questions at you (which you can answer on your blog) or have an actual Q&A in real time. If you choose to do the latter, make sure to notify donors with the session's specific date and time. Create a custom hashtag for the session, so people can follow along.
This is your chance to create a strong, feel-good email that launches donors into the New Year. Use an engaging approach to capture their attention, say thank-you, and then show them all their support helped accomplish during the holidays and throughout the year. When you demonstrate how their gifts are already changing the world, you help build excitement for future support and stoke the fire for a long-term relationship.
---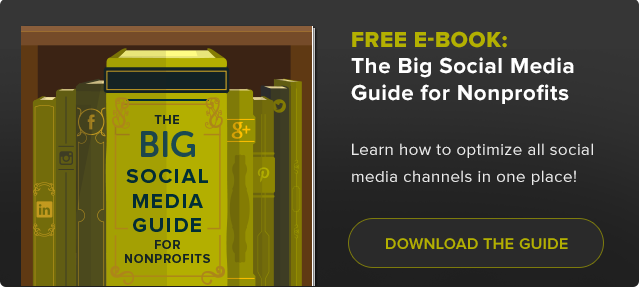 ---
Image Credit: Pexels.com
Subscribe to the Classy Blog
Get the latest fundraising tips, trends, and ideas in your inbox.
Thank you for subscribing
You signed up for emails from Classy
The email you subscribed is