How can you motivate donors to give? Research out of the University of Albany notes that giving can have health benefits beyond just feeling good for doing good.
Economist Baris Yörük suggests giving to charity could be correlated to "reducing the probability of being diagnosed with high blood pressure, lung disease and arthritis." (Note: the study looks at how improving the economics of giving, like tax breaks, may actually benefit society as a whole and in a multitude of areas such as overall health. It doesn't focus specifically on the reduction of disease).
Of course, the findings and recommendations are hotly contested among academics. Since it hasn't yet been proven that the benefits are directly caused by charitable actions, some experts worry about marketing health benefits of giving as incentives to donate. In fact, other research indicates that this is a fine line at which psychology starts to chip away at the pleasure of giving. When people give for selfish, versus selfless, reasons, giving may actual decreases. Whatever the research indicates (and right now there are many different opinions on the matter), feeling good might be good enough.
Steve Vernon, a contributor at CBS News makes a wonderful point, "For me, the causation-vs.-correlation issue won't be resolved scientifically in our lifetimes, so it comes down to a matter of faith. Gifting feels good to me, so I'll be filling out some checks in the next few days."
Get Donors in the Giving Spirit
While you likely shouldn't market the health benefits of gifting to get donors in the giving spirit, remember Vernon's words: giving feels good. It's easy to create this feeling when giving to your organization is a great experience. Here are 4 ways you can encourage people to give, be part of your supporter community and walk away feeling amazing about contributing to your cause!
1. Clearly demonstrate the impact of a donation
Answers the question: Why should I donate?
I really like this example for Shining Hope from Communities, because I can see exactly how my gift will be used to further SHOFCO's mission.
2. Invite donors to participate in a community
Answers the question: What's the best way to get involved?
Donating really feels good when you're part of an ongoing effort to stand for something that will have lasting effects. That's why this e-mail from Possible is amazing: it's inviting donors to participate in their new recurring donor program, the goal of which is to build the first teaching hospital in rural Nepal. There's no doubt that being a part of this project will leave a positive legacy for the community.
3. Why and how your cause is changing the world for the better
Answers the question: Why does donating matter at all?
Liberty in North Korea does an incredible job of telling the stories of the refugees they help to freedom. You barely have to read beyond the first paragraph to grasp how important donors and fundraisers are to each and every person Liberty in North Korea rescues. Read their latest (very moving) story here.
4. The Power of Personally Thanking Donors
Answers the question: Did I actually even make a difference?
I have to say, I was pretty blown away by this e-mail I received after donating to Wikipedia on a bit of a whim. Not only did the message come from the executive director of the organization, but also I was completely surprised by the way in which the organization has affected individual lives.
That's an amazing feeling.
This provided me a completely new perspective on the Wikimedia Foundation. I'll definitely be donating again, and probably more next time, after learning about how the organization is effecting change, just by reading this thank you email.
When you make giving feel good – through community, clarity of impact and saying thank you – it's difficult to not get in the giving spirit!
Read Next: How to Promote Your Holiday Fundraising Catalog
---
Be the Social Media Guru at Your Nonprofit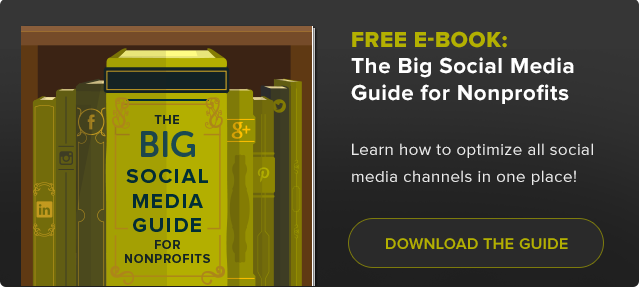 ---
Image Credit:
Pexels.com