5 Nonprofits That Make Clean Water A Global Reality
On March 22nd, people around the world will observe World Water Day. In light of the 2015 theme—"water and sustainable development"—the global community is using the hashtag #wateris to spread the word about the importance of clean water. At Classy, we believe #wateris transformative. It revolutionizes the health and future of entire societies.
For that very reason, many nonprofits have committed to bringing clean water solutions to global communities. With World Water Day right around the corner, it would only be appropriate to highlight a few organizations that have taken up the worthy cause as their own. Here are five nonprofits that are moving the needle on the issue, and whose campaigns are shedding light on the need for clean water around the world.
1. Generosity.org
Mission: Generosity.org is an organization committed to ending the clean water crisis in developing countries.
Campaign: This World Water Day, the organization and its community are celebrating not just a day, but a life of generosity. By joining their recurring giving campaign, the Generous Society, you can join a special tier of supporters dedicated to providing and maintaining a clean supply of water for Ugandan communities.
As a member of the Generous Society, you gain unparalleled access to the organization's fieldwork, including monthly updates from the ground, GPS coordinates of all wells funded by the Generous Society, photos of the wells and their impact, and additional project and community information.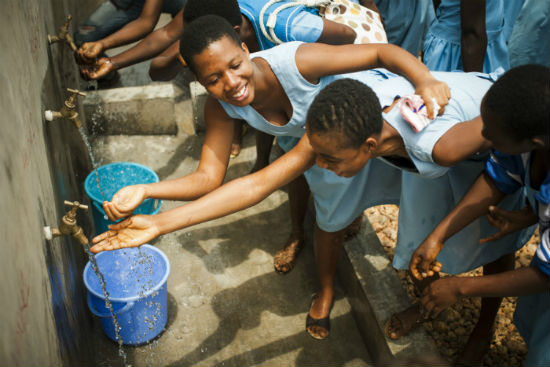 Learn more about the Generous Society.
2. The Thirst Project
Mission: By educating and reaching out to students, the Thirst Project aims to educate and motivate young people to dissolve the global water crisis.
Campaign: The Thirst Project's Dirty Little Secret campaign is raising awareness of the fact that millions of people don't have access to clean water. To participate in this month-long initiative, take a selfie with a dirty water bottle and upload it to Instagram. Make sure to use the campaign hashtag, "#thirstproject."
Snapping a selfie will not only advance a worthy cause, but it can also win you an exciting prize too. Sponsored by Follett Higher Education Group, the participant with the most likes will win a trip to the 6th Annual Thirst Gala at the Beverly Hilton in Los Angeles.
Visit the campaign site for more information—including the recipe to make your own Dirty Little Secret water bottle.
3. Blood:Water
Mission: Blood:Water is a nonprofit that partners with African grassroots organizations to bring clean water and HIV/AIDS support to one million people in 11 countries.
Campaign:
For their Save a Drink, Save a Life campaign, Blood:Water is raising money so that more than 2,000 people in southern Rwanda can gain access to clean water. Get involved, and you can help cut down the number of miles people walk everyday to reach water.
To participate, give up your favorite beverage until Easter, or you can partake in a one-day water-only challenge on World Water Day. Drink only water for one day, and give your collected funds to support water projects in three Rwandan villages.
Check out the Save a Drink campaign site to learn more about how one drink can transform another person's life.
4. Splash
Mission: Splash is an organization that works with foreign governments and builds local businesses to create scalable, sustainable safe water projects in vulnerable cities.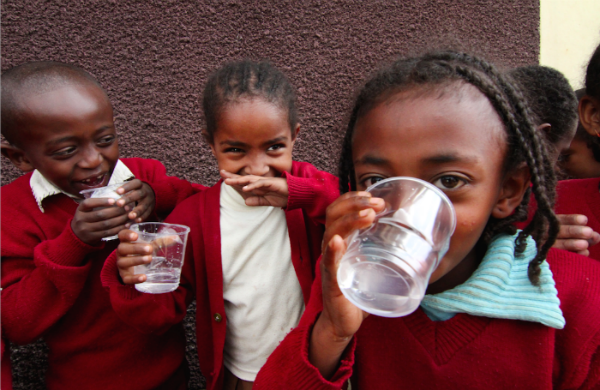 Campaign: This World Water week, Splash is launching their peer-to-peer fundraising campaign, Clean Water for Kids. In line with their organizational mission, the campaign will create safe water solutions for children living in urban poverty.
The funds raised will go toward using technology, durable materials, and local business models to create reliable, sustainable water sources for underserved cities. After cleaning the water, Splash provides hygiene and sanitation education for children and local organizations, so that water projects continue to have a lasting impact on the entire community.
Learn more about Splash's mission and campaign.
5. Lifewater.org
Mission: Lifewater International is a faith-based organization dedicated to effectively serving vulnerable children and families with safe water, sanitation, and hygiene.
Campaign: To celebrate World Water Day, the organization is hosting their Walk 4 Water event in San Luis Obispo on March 21. This walk will raise money in an effort to minimize the distance women and children need to go to collect water.
This year, participants will help provide clean drinking water to 2,500 people in southern Ethiopia. You can participate by signing up to walk or fundraise, sharing about Lifewater on social media, or donating to another walker's campaign.
Learn more about how you can get involved in the Walk 4 Water initiative.
If you need ideas on how to celebrate World Water Day, this is a good place to start. These organizations and their campaigns are pushing the envelope to bring safe water to communities everywhere. Join in the global celebration today.

---