As its hashtag suggests, Giving Tuesday gets much of its attention and activity on social media. Last year, there were a total of 2,399,092 social media engagements and $177 million dollars raised on Giving Tuesday. Twitter is an ideal outlet because it lends itself to frequent updates, but Giving Tuesday is a huge opportunity for engagement on other channels, too.
Social media is a key driver of traffic and donations to your Giving Tuesday campaign, allowing you to engage not only past donors, but casual followers and other users. The question is, How do you reach as many people as possible and mobilize them to take action?
Below are five simple principles that will help you succeed. Keep these points in mind as you prepare to create a social presence that boosts your visibility and moves supporters to donate and share your campaign.
1. Get Found With Hashtags
#GivingTuesday—a hashtag with millions of impressions—is a product of smart marketing. Social media posts with hashtags attract 60 percent more engagement than posts without them.
Besides using the hashtag #GivingTuesday, you can also create a hashtag specifically for your campaign and organization. This will make it easy to monitor and aggregate social posts about your campaign. If you do create your own hashtag, make it something easy for your community to remember. And don't go overboard with the hashtags. Engagement drops off when you use more than two.
2. Use Links to Create Action
While you do want your social media posts to be seen and shared, the ultimate goal is to move supporters to donate to your cause. The bridge between a social post and a donation is a link.
Your posts should include a link to your campaign or donation page, but be strategic when deciding which to use. Some of your social media posts will send supporters to your campaign page, but if a LinkedIn post says "Donate here," the link should send users directly to your donation page. This makes it easy for supporters to follow through before they change their mind or get distracted.
Use an app like bit.ly to shorten your links to make your post look clean and save some of those precious 140 characters. On Twitter, don't wait until the end of your post to display your link. An analysis of over 200,000 tweets found that click through rates were highest when links were placed about 25 percent into the post.
3. Boost Engagement With Images
Across LinkedIn, Facebook, and Twitter, posts with images receive more engagement through comments and shares. If you want to increase the odds that people will notice, share, or respond to your post, add an image. Of course, you shouldn't just throw up any old stock photo.
The Giving Tuesday website has visual content nonprofits can use to promote the giving day, but it's even better if you create compelling images specific to your organization. These can be vibrant images from the field, graphics showing your impact or fundraising progress, or even a stylized quote to inspire action.
To maximize engagement and sharing, be sure to tag any people featured in your photos. A nifty feature on Twitter allows you to do this without taking up any of your 140 characters.
4. Create Content Ahead of Time
While social media posts are often thought of as spontaneous, spur-of-the-moment communications, they can also be prepared ahead of time. When you know an event or campaign is coming up, you can save yourself a lot of time and stress by writing and designing posts beforehand.
In the week or two leading up to Giving Tuesday, brainstorm the messages you want to share and then create a document with all the text, photos, and graphics you'll use. This will give you a holistic view of what you're sharing and how it will come across to your supporters. Your content should be a mix of delightful images and stories, progress updates, and appeals. You can even create graphics to post when you reach 50 percent, 75 percent, or 90 percent of your goal.
To go a step further, you can schedule your social media posts ahead of time with an app like Buffer or Hootsuite. This will free up time for more spontaneous activities on Giving Tuesday.
Download: 28 Giving Tuesday Social Media Templates
5. Respond, Thank, and Engage Your Audience
The benefit of having a supply of prepared posts before the action starts on Giving Tuesday is that you'll have time to monitor your social media channels for opportunities to communicate directly with supporters. Think of your feed as an ongoing conversation, where you can answer questions, celebrate success, and highlight your supporters.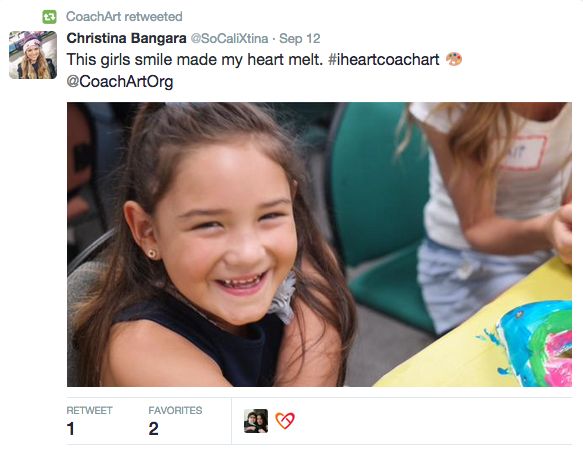 It only takes a second to "like," favorite, or retweet a donor's message, but it can make their day. This also encourages onlookers to get involved by showing how much you appreciate the support. Calling out individual donors in posts is another great strategy. It shows your gratitude, but also keeps your campaign showing up in users' feeds.
Whether you are thanking a donor, sharing a post, or responding to a question, remember to tag the people involved. This ensures that they see the post and makes them more likely to share it. Little details, like tagging people, can make a huge difference in expanding the reach and extending the life of your post.
Social media is a vital marketing tool for any online fundraising campaign, but it is especially important for Giving Tuesday. The giving day has grown by leaps and bounds, in part because of the massive audiences it reaches on platforms like Instagram, Twitter, and Facebook. These best practices will help you reach more people and inspire them to take action.
---