Over the past few days, the global community has had its collective eye fixed on the events unfolding in the Philippines. Super Typhoon Haiyan, what some sources are calling the largest storm in recorded history, has brought unspeakable destruction to the island nation. Some recent estimates by local officials are putting the expected death toll above 10,000 with millions of other people either displaced or struggling to find shelter, clean water, and medical care.
While there are undoubtedly scores of quality relief organizations working hard on the ground, we wanted to highlight the efforts of members of the StayClassy community that are working in the Philippines. Here's a list of seven organizations we work with that are currently directing aid to the Philippines. We're also including brief descriptions of how they are providing help for those interested in supporting the ongoing relief efforts.
1. Team Rubicon
Who they are:
Team Rubicon is a unique disaster relief organization comprised primarily of military veterans. These former servicemen and women repurpose their military training to carry out humanitarian relief missions in response to natural disasters. In the past they have carried out medical relief, search and rescue, and debris removal missions for everything from the earthquake in Haiti to Hurricane Sandy.
How they are helping:
A team of 15 specially qualified TR team members are en route to the Phillipines to help facilitate search and rescue efforts and to provide medical triage at a field hospital in Tacloban. You can learn more about their efforts and receive updates on the Team Rubicon blog.
How you can support:
Team Rubicon is fundraising for its "Operation Seabird" in the Phillipines and you can support the organization's efforts by either donating directly or starting your own fundraising page.
2. Action Against Hunger
Who they are:
Action Against Hunger is an international relief organization that has been providing food to the malnourished, sustainable hunger solutions, and access to safe water for over 30 years in 40 countries around the world. The organization has extensive experience in responding to humanitarian crises arising from both conflicts and natural disasters and has been operating in the Philippines since 2000.
How they are helping:
Action Against Hunger has already responded directly with teams in the Philippines assessing needs and preparing drinking water and survival kits. They are also setting up mobile water treatment plants, bladders for distributing clean water, and emergency pumps and filtration systems.
How you can support:
You can help fund Action Against Hunger's direct relief efforts in the Philippines by making a contribution to this dedicated donation page.
3. Oxfam America
Who they are:
Oxfam America is among the most recognizable organizations working towards solutions for poverty, hunger, and injustice around the globe. For over four decades it has worked to provide both sustainable solutions and direct relief to humanitarian crises.
How they are helping:
Oxfam staff members in the Philippines are currently assessing the extent of the damage wrought by the storm and are ready to deploy water and sanitation materials to affected areas. You can keep up to date with Oxfam's latest on the ground efforts by checking out the organization's blog.
How you can support:
Oxfam is raising money through this donation page exclusively dedicated to funding its relief efforts in response to Typhoon Haiyan.
4.  Convoy of Hope
Who they are:
Convoy of Hope is a faith-based nonprofit that has helped over 62 million people around the world since its founding in 1994. The organization is experienced in providing international children's hunger relief, disaster response, and partner resourcing.
How they are helping:
Convoy of Hope has already mobilized several shipping containers filled with food and supplies to the Philippines. They are also deploying a secondary relief team that will bring in 100 water filtration units to help provide clean water to local populations.
How you can support:
Convoy of Hope has a dedicated donation page for those wishing to contribute to its on the ground efforts in the Philippines. The organization is also running a fundraising campaign for people who want to raise money to help fund Typhoon Haiyan relief efforts.
5. World Food Program USA
Who they are:
The United Nation's World Food Program fights hunger across the globe, with over 97 million people reached in just the past year by its life-saving efforts. World Food Program USA supports the efforts of WFP through critical fundraising and advocacy operations in the United States.
How they are helping:
WFP is providing direct relief by mobilizing food supplies for the people of the Philippines. Just today they flew in 44 metric tons of high-energy biscuits to help provide vital sustenance for those affected. Check out the organization's blog to keep up to date with the latest on its relief operations in the Philippines.
How you can support:
WFP USA has set up a dedicated donation page to accept contributions for its emergency food distribution efforts in the Philippines.
6. Global Volunteer Network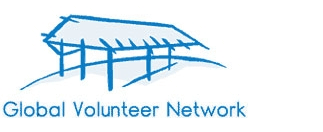 Who they are:
Founded in 2000, Global Volunteer Network has now placed nearly 20,000 international volunteers in communities across the globe to help support local organizations with on the ground development efforts. GVN has been working directly with a partner organization in the Philippines since 2006.
How they are helping:
In recognition of the fact that mobilizing noncritical international volunteers may well create more of a short term burden than benefit in the affected areas, GVN is raising funds to distribute directly to its partner in the Philippines. Because the organization's core-competencies tend to revolve around longer term development (rather than crisis intervention) GVN is also running a campaign to help fund a volunteer mission (or missions) once the immediate direct relief efforts have subsided.
How you can support:
GVN has fundraising and donation options for its direct distribution campaign and an option for starting a fundraising page for its longer term volunteer relief effort.
7. Medical Teams International
Who they are:
Medical Teams International is a Christian global health organization providing direct relief in the form of medical supplies, volunteer medical professionals, and other humanitarian aid to countries across the globe. The organization prides itself on its disaster response capabilities, often being one of the first to arrive with medicine and volunteers to support local health care facilities.
How they are helping:
Medical Teams International has resolved to immediately dispatch enough medical kits and supplies to provide basic medicine for 10,000 people over a three month period.
How you can support:
Medical Teams International has setup a direct donation form to fund the airlift of life saving medicines and supplies to the Philippines.

---
If we missed any StayClassy community members operating in the Philippines, please share them in the comments. Also, please share other great organizations people should consider supporting if they want to help fund the Typhoon Haiyan relief efforts!
---
Photo Credit: EU Humanitarian Aid and Civil Protection