After a long weekend of learning, collaborating, connecting, and celebrating, nonprofit professionals from all over the world are heading home to apply all the social impact ideas they learned at the Collaborative + Classy Awards. Here at Classy, we can't stop talking about all the amazing speakers and organizations that contributed to the sessions and ceremony. Here are just a few of the fascinating, poignant, and inspiring things we learned from our attendees!
1. Nonprofit professionals want to collaborate
One of the most goosebump-worthy moments (although there were many…) during the Collaborative happened at the Leveraging Technology to Combat Human Trafficking session featuring Palantir Technologies and the Polaris Project. Polaris works with Palantir to scale their victim recovery efforts and track human trafficking trends. During the sessions Q&A, a gentleman from the World Wildlife Fund didn't ask a question, but rather, commented on how closely his work combatting wildlife trafficking was related to Polaris' work combatting human trafficking. Both him and the presenter from Polaris got excited about the possibility of working together to share best practices and methods in analyzing data, identifying perpetrators and activating enforcement.
It was truly an inspiring moment in which one of the overarching themes of the Collaborative was validated: cross-sector collaboration can be a causeway to new solutions for these pressing issues.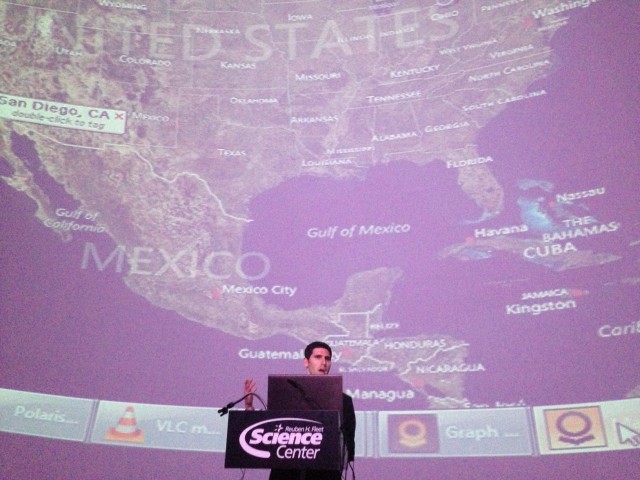 2. "The biggest misconception within the Poverty & Hunger Relief sector is that either poverty or hunger has to exist."
– Dr. Helene Gayle, CEO, McKinsey Social Initiative (Formerly President & CEO, CARE USA)
Multiple speakers and Classy Award Winners expressed how meeting so many passionate social impact professionals had inspired them and given them hope for the problems the nonprofit sector is working to solve. Premal Shah, President of Kiva.org, reiterated the sentiments of Dr. Helene Gayle while introducing the Classy Nominees for Poverty and Hunger Relief. In order to overcome such pervasive and long-standing issues, it is important to remind ourselves that these problems CAN be conquered. Just because a problem has existed for ten years, fifty years, or a hundred years, doesn't mean it is permanent.
3. While traditional forms of philanthropy should not be considered outdated or obsolete, experimentation and lean learning is highly encouraged.
Almost more than anything else, Collaborative attendees heard about experimenting, testing, measuring and learning, whether from the head of the World Bank's Innovation Lab or an independent organization like Ubuntu Education Fund.
Getting "radical" wasn't seen as out of step, but rather as an important part of discovering new solutions to persistent issues. At the root of this idea was that contextualizing problems and understanding the system from which they arise lends to more informed decision-making, strategic planning and better KPI definition and measurement.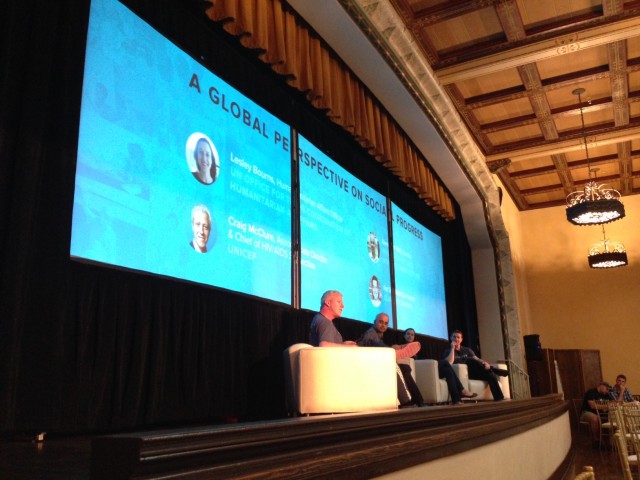 4. Rats (yes rats) are saving lives by detecting landmines and Tuberculosis.
While some people might scream at the very sight of a rat, APOPO, a Belgian NGO and Classy Award Nominee, is using them to attack public health problems in Africa and Asia. Rats are actually intelligent, trainable animals with an exceptional sense of smell. APOPO has trained African Giant Pouched rats to detect landmines in post-war countries like Mozambique and Thailand.
They are now using rats to test thousands of sputum samples for Tuberculosis infection. Because the rats identify infected samples by smell, the testing process is much faster. The number of tests a rat performs in fifteen minutes would take more than a day for a human technician. To date, APOPO's "HeroRATS" have detected more than 5,000 new cases of TB and more than 3,000 landmines. And they're pretty darn cute, too!
5. Admitting your own mistakes can help others overcome theirs.
On Saturday, Catherine Hoke, Founder and CEO of Defy Ventures, gave a talk on why we must invest in people with criminal histories. She began with the question "What is the worst thing you have ever done?" She then asked, "what if that was all that you were known for in life?" Ms. Hoke shared her own struggle with depression and divorce, reminding us that we have all made mistakes and affirming Defy Ventures' belief that no life is beyond redemption.
By sharing her own mistakes and asking the crowd to remember theirs, she dismantled the stigma and alienation that contributes to people with criminal histories' alarming levels of recidivism and unemployment. Many audience members and Classy staff-members were still wiping away tears when the next session took the stage.
6. There are still 76 countries where it is illegal to be gay.
In his Classy Award acceptance speech on behalf of Immigration Equality, Legal Director Aaron Morris succinctly explained the reason for the organization's pro bono asylum project, which offers free legal aid to LGBT people seeking asylum in America to escape persecution in their country of origin. He said that he could comfortably tell the Classy Awards crowd of 2,500 that he was gay, that it felt safe in that environment, but there were still 76 countries where he could be imprisoned or executed for this act. Mr. Morris reminded us that, even as we celebrate progress, we must not forget those still living in fear and silence.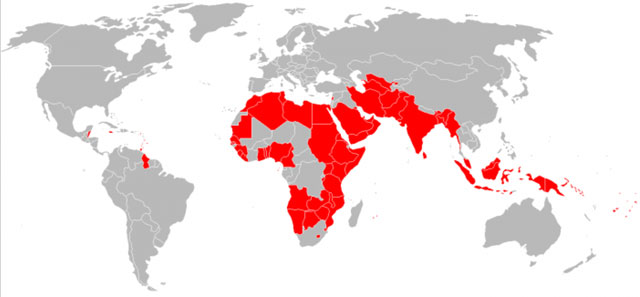 7. The UN Foundation wants your help to set their next set of development goals.
Update: The UN Foundation announced the new Sustainable Development Goals in September 2015.

In 2000, world leaders and the United Nations met to commit to eight Millennium Development Goals ranging from universal primary education to eradicating extreme hunger and poverty. The deadline for these goals was set for 2015, and the United Nations now faces the task of setting a path for the future. My World is a global survey to find out what issues regular people most want to be addressed. They want to know what YOU think their priorities should be. More than 2 million people have already voted on which 6 issues (out of a pool of 16) they want the UN to tackle after the Millennium Development Goals expire next year.
Although the survey will be open until 2015, Classy Awards hosts, Elizabeth Gore and Kenna, encouraged the audience to vote now, during My World's Global Week of Action, which aims to garner 500,000 votes.
8. For-purpose service isn't a stand alone project.
As discussed in earlier points, collaboration and contextualization were a huge emphasis of the Classy Awards Weekend experience. And, as anyone that attended the Hunger In This Country Should Have Been Solved X Years Ago session, will remember, solving the world's most pressing problems isn't about "service" alone. LA Kitchen's Robert Egger made it clear that advocacy and understanding what causes persistent hunger, systemically, are also large parts of eradicating the issue. Think of a specific problem as the being at the center of a web, made up of the problem's causes and effects. The center of the web can only be reach by also addressing its other parts, which happens through collaboration, idea sharing, advocacy, education and effective partnerships.
9. The Classy staff cleans up pretty well.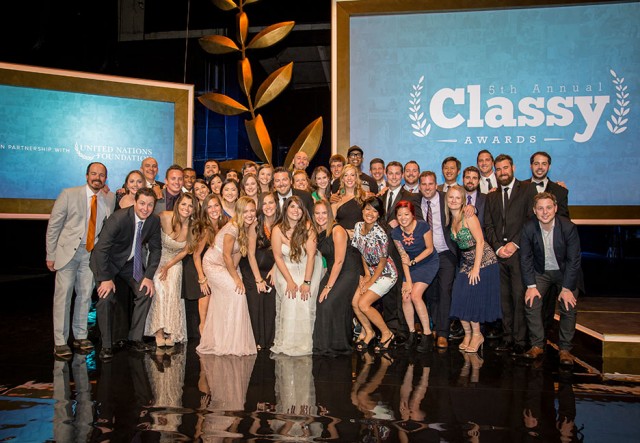 And so did everyone in attendance – thank you to all the incredible and inspiring attendees and Award nominees for making this an educational and memorable weekend!
---
---