Because nonprofits are ripe with compelling stories, content marketing is a great strategy to increase awareness and engagement with a cause. Through blogging, email, SEO, and social media, nonprofits can create content that grabs onto donors and keeps them interested. And unlike traditional advertising, content marketing relies heavily on free platforms and tools. But while you don't pay for ad space, creating impactful content does require a significant investment of time and effort.
Unfortunately, many small nonprofits don't have the resources to hire staff specifically for writing blog posts and managing their social media presence. And with the online conversation moving so quickly, brands are often advised to post content several times per day. So how does a marketing professional at a nonprofit curate lots of content on top of all their other duties?
One Topic = Tons of Content
The trick is to make every topic a content generator.
Let's say your want to write a post for your food bank's blog. Many people are happy to donate around Thanksgiving and Christmas, but what about in the summer? You decide to research and write a post on the issues food banks face in the off season. You could spend all day researching the topic and writing about it. Then you post it to the blog and hope for the best. While that blog post sits there, maybe getting some visitors, you are back to square one, trying to brainstorm new ideas for content. All that for just one blog post and you still need to come up with a clever quip for twitter and a Facebook update.
This approach to content marketing assumes that one idea creates only one of content, when in reality you could use the information you've gathered to create posts for multiple platforms and maybe turn that one idea into a blog, five tweets, a FaceBook post, and a SlideShare.
Why do this?
When you can do this?
Recycling content over different formats and platforms allows you to get the most content out of every topic you cover.
But I Don't Want to Be Redundant!
Your first objection is probably that you don't want to annoy your audience with lots of identical posts. Why send them content they have already seen?
Because most of them haven't seen it.
If you need proof, compare the number of contacts in your email list with the number of views your last blog post. And even if people do make it to your blog, most will only read about half of the content. Exploring a topic over multiple platforms doesn't mean spamming your audience with the same stuff over and over. The goal is to present the content in a new way so that people who missed it in one place engage with it somewhere else.
When you recycle a plastic bottle, the substance is broken down and rearranged to form something new, like a reusable grocery bag. The same process is used when recycling content. You can take the substance of your content and reshape it for a different format.
An Example from StayClassy
Earlier this year, StayClassy hosted a webinar on creating a year-round fundraising community. We did a live presentation with questions from attendees and then made the recording available for those who missed it. But some people may be interested in the topic but not willing to devote an hour to listening to the whole presentation. For that group, we summed up the webinar with a blog post explaining the webinar's top 5 takeaways. This allows us to bring out webinar content to people who don't have the time or interest for a full webinar. And it works both ways. Our blog readers will see this post and if they want to learn more, they can access the recording and slides.
And we tweeted about the webinar before, during, and after!
By promoting the webinar and discussing the topic on multiple platforms, we were able to reach our blog followers and Twitter followers along with those who registered for the webinar.
Updates, FAQs, and Throwbacks
Once you start approaching each topic as a content generator, you will be able to power your platforms more efficiently. But there still may come a time when you are in a pinch for content and don't have the time needed to produce something brand new. In these situations, repurposing older content is a great way to keep your social media and content platforms active.
Again, the point is not to simply repost an old blog or video to take up space. When repurposing past content, your goal is to take something from the past and show its lasting value and relevance. For example, remember that case study you posted to the blog over a year ago? Give the subject of the story a call or an email to find out how they are doing now. You can then post a short update on the story and link back to the original post.
Many social media networks already encourage you to post blasts from the past. On Twitter, Facebook, and Instagram, Throwback Thursday is a day when you are supposed to post something old. Most people use old pictures, so it is ideal for more visual platforms. So for some quick and easy posts, browse through that old pictures folder and find some funny and cute images.
Make Your Ideas Work
Nonprofit organizations already aim to be as efficient as possible in their administration and programs, but too many aren't being efficient when it comes to content marketing. It can be daunting to manage an organization's presence on multiple social media and content platforms, but instead of constantly wracking your brain for new ideas, you can ask how the ideas and content you have can be translated to different formats and repurposed. This allows you to produce a broad stream of content even when time and resources are tight.

---
Want to Get the Most Out of Your Fundraising Efforts?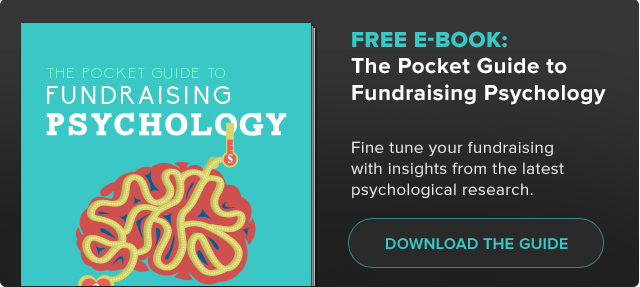 ---
Image Credit:
Dennis Brekke