To solve the world's most challenging problems, the social impact sector needs both expertise and fresh perspectives. That's why the 2016 Collaborative and Classy Awards Leadership Council featured 10 Fellows from a range of cause sectors. These students and recent graduates distinguished themselves through a rigorous, three-part application process and many have already made significant contributions to their fields.
The Fellows joined the executives, entrepreneurs, and experts on the Leadership Council to review nominations and help choose the Classy Awards winners. Students and young attendees also elevated the dialogue by offering new viewpoints along with the passion and curiosity that make innovation possible. According to the Pew Research Center, millennials are now the largest generation in the American workforce and their influence in the social sector will only grow. To accelerate progress, the Collaborative and Classy Awards will unite today's most impactful organizations with tomorrow's social sector leaders.
Check out the 2016 Classy Awards Fellows who attend the conference and share their experience and insights!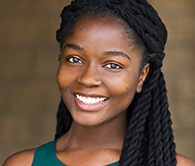 Teni Ayo-Ariyo
Classy Awards Fellow and Human Resources Management Trainee, Zenith Insurance Company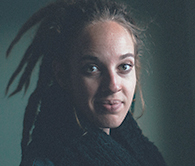 Natalie Blanton
Classy Awards Fellow and Sociology Doctoral Student, University of Utah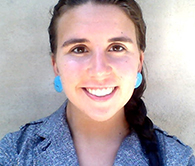 Megan Christensen
Classy Awards Fellow and Fulbright-García Robles Binational Business Fellow, U.S. Department of State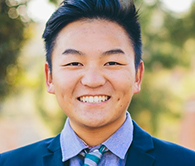 Andrew Ho
Classy Awards Fellow and Program Analyst, Samasource
 Tweet
"In my life, the most profound examples of social innovation challenge assumptions of who does or does not add value to society, and they use creativity and collaboration to change the status quo."
Megan Christensen
All of the Fellows are scholars from some of the world's best colleges and universities and their studies span a variety of fields. Teni Ayo-Ariyo, a Fellow in Educational Advancement, double-majored in Psychology and Women's and Gender Studies at Dartmouth. Poverty and Hunger Relief Fellow Andrew Ho studied Biology at UCLA before becoming a program analyst at Samasource, a social enterprise using technology to employ people living in poverty.
Several Fellows are pursuing advanced degrees, like Animal Welfare Fellow Natalie Blanton, a Sociology doctoral student at the University of Utah.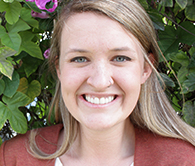 Spencer Robins
Classy Awards Fellow and Account Executive & Director of Operations, Broomstick Engine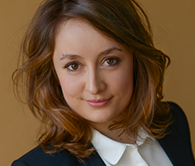 Saskia Rotshuize
Classy Awards Fellow and Freelance Program Manager & Business Model Innovation Facilitator
Farnoosh Vahedi
Classy Awards Fellow and Founder, iSeeInk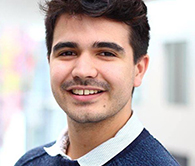 Jonathan Williams
Classy Awards Fellow and Graduate Student, Institute for International Law of Peace and Armed Conflict (IFHV)
 Tweet
"Social innovation means linking traditional and non-traditional actors of all sectors to push boundaries and allow the project to grow."
Jonathan Williams
Each of the Classy Awards Fellows has already devoted his or her time and energy to forward-thinking organizations and causes. Before researching and developing new business models at the THNK School of Creative Leadership, Saskia Rotshuizen coordinated programs and tracked data on LRA violence for Invisible Children. Spencer Robins also worked with Invisible Children prior to her time as a field canvasser for the Dogwood Initiative in British Columbia.
Farnoosh Vahedi, a Fellow in Health Services, founded an app called iSeeInk that tests visual acuity. The UC San Diego graduate in Biochemistry is also a scientist with KINOMEscan.
Colleen Muse
Classy Awards Fellow and Grant Writer & Development Associate, Latin American Youth Center
Armin Rezaiean-Asel
Classy Awards Fellow and Student, University of British Columbia
Because the Collaborative and Classy Awards featured Finalists and speakers from every cause sector, it gave young professionals the chance learn how different fields can work together to tackle the world's toughest problems. Bringing these different perspectives and areas of expertise into one place can spark ideas and collaboration between seemingly unrelated organizations.
See the Full Leadership Council Now
Several of the Fellows have already shown that their skills and passion transcend any single cause. Although Environment and Climate Change Fellow Colleen Muse was an environmental educator at the North Carolina Botanical Garden, she has also worked in housing development and as a grant writer for the Latin American Youth Center.
Armin Rezaiean-Asel, an Educational Development Fellow, brings together both technical knowledge as a Software Development Engineer Intern at Amazon.com and political acumen from his time as a public policy intern with the Council of Europe. Their varied experience embodies the Collaborative's spirit of cross-sector cooperation and education.
 Tweet
"When isolated, organizations and their missions are limited in scope, in resources, and in potential, but when brought out of isolation the possibilities for social innovation and creative problem-solving grow exponentially."
Spencer Robins
The keynotes, panels, and discussions throughout the Collaborative are an opportunity for these young people pursuing careers in the social sector to learn and meet established organizations and professionals. With their wide range of experience and education, the Fellows will not just learn from others, but bring their own passion and insight to the Collaborative.
It is never too soon to mobilize the next generation of industry leaders, and we at Classy are excited to help nonprofits and social enterprises connect with them.
---