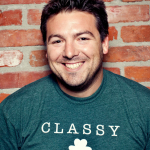 By Mike Spear
Director of Platform Growth
@classy_mike
This is a rough estimate of course, but it should give you a good sense of the benefits you'll reap from a given peer-to-peer campaign. Most successful organizations run several such campaigns throughout the course of the year that appeal to different demographics within their supporter base.  Each campaign builds on the last and creates a cycle that brings in more money, new donors, boosts donor loyalty, and increases the value of each supporter over time.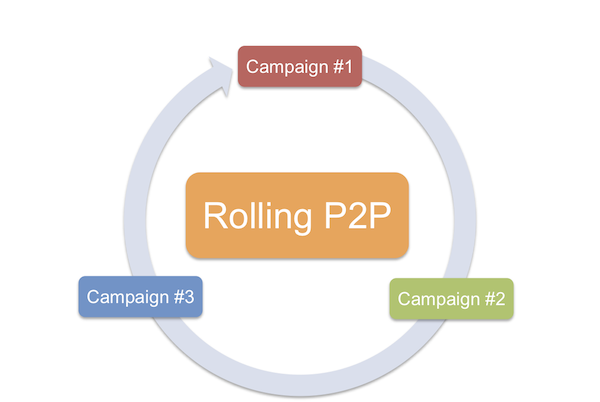 Some campaigns are a runaway hit.  Some start a little slower.  By building momentum one campaign to the next, you'll be well on your way to revitalizing your donor community, and creating a sustainable funding channel that will serve your organization for years to come.
Want to Benefit from P2P Fundraising All Year Long?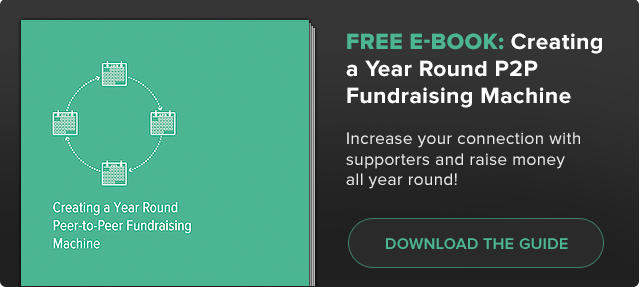 ______________________
Additional Resources:
Google Analytics:  http://www.google.com/analytics/
Fundraising Tips: http://www.classy.org/fundraising-tips
Holiday Fundraising Infographic:  http://www.classy.org/landing/holiday-nonprofit-fundraising
WEBINAR: Marketing your Peer-to-Peer Fundraising Campaigns to Drive Engagement
WEBINAR: Advanced Peer-to-Peer Fundraising
Sources:
2012 eNonprofit Benchmarks Study: http://www.e-benchmarksstudy.com/
Mashable Article on Twitter Click
Rates: http://mashable.com/2009/07/07/twitter-clickthrough-rate/
Facebook CTR: http://www.mediabistro.com/alltwitter/twitter-facebook-mobile-ad-ctr_b25623
MailChimp Benchmarking: http://mailchimp.com/resources/research/email-marketing-benchmarks-by-industry/
Photo Credit: Flickr User iwannt