For their sixteenth birthday, some girls have a party with their friends, some go to the DMV to get their driver's license, and some give a speech at the United Nations headquarters in New York.
Well, maybe that was just Malala Yousafzai.
Last year, her birthday (declared Malala Day) served as an event to promote youth empowerment and the fight for universal education. And Malala sees her seventeenth birthday as another opportunity to help children all over the world gain access to schooling. July 14th, 2014, will mark the second annual Malala Day, when this young woman asks the world to donate to the Malala Fund to support universal education.
Malala Day is not my day. It is the day of every girl and every boy. It is a day when we come together to raise our voices, so that those without a voice can be heard.

– Malala Yousafzai

It Began with a Blog
In 2009 the Taliban was gaining power in the Swat Valley, a district in Northwest Pakistan. International news sources were aware of the conflict but wanted to know what life was like for the regular people living under increasing pressure from the terrorist organization.
The BBC sought a young woman willing to share her experiences as militants outlawed girls' education. Several teachers and students declined for fear of Taliban retaliation. Eleven-year-old Malala, the daughter of a school director, accepted the job.
The BBC published a series of her blogs under a pseudonym, in which Malala chronicled the suppression of girls education and the violence pervading her community.
The stories caught the attention of The New York Times, who profiled Malala and her father, Ziauddin Yousafzai, in a documentary. In the film, she speak out against the Taliban's intimidation and oppression. "They will not stop me. I will get my education, if it is in home school or anyplace," she said after girls were banned from the classroom. Her activism earned her Pakistan's first National Youth Peace Prize in 2011, international attention, and a number of death threats.
Support the #StrongerThan Campaign
On October 9, 2012, the Taliban sent a young man onto Malala's school bus (the ban for girls had been lifted) where he asked "Which one of you is Malala?" and began shooting. One of his bullets passed through her head, neck, and shoulder. But the Taliban's assassination attempt failed.
The Aftermath
After surviving the attack, Malala next faced surgeries, a coma, and rehabilitation. As she healed, horror and outrage motivated the international community to act. Former British Prime Minister Gordon Brown, then serving as UN Special Envoy for Global Education, began a petition calling for all children to be in school by 2015 and the state of Pakistan ratified a Right to Education bill.
The Malala Fund was created in November 2012 with the mission of supporting education for all children, especially girls. Since then, the organization has funded education for other girls in Malala's village and supported causes such as the #BringBackOurGirls campaign to rescue the 200 Nigerian schoolgirls kidnapped by Boko Haram, a terrorist group with ties to Al-Qaida.
In July 2013, the UN's Global Education First Initiative met all over the world to celebrate Malala Day and affirm every child's right to an education. Her appearance at the UN headquarters in New York was her first public speech since the shooting. And to top off a year of recovery and continuing activism in 2013, Malala became the youngest person ever nominated for the Nobel Peace Prize.
Malala Day is Back!
This year, the Malala Fund is celebrating the second annual Malala Day, seeking to inspire others to support the cause she has championed since she was eleven years old.
This year, along with asking supporters to donate to the organization, the Malala Fund is asking people to lend their voices, inviting others to tell their stories of oppression on social media using the hashtag, #StrongerThan.
Women and girls are #StrongerThan those who seek to oppress them. Join #Malala's birthday wish this #MalalaDay at http://t.co/g0uerHBmnm

— Shiza Shahid (@Shiza) July 3, 2014
Like many other fundraisers, Malala is using her birthday to promote and support a worthy cause, and StayClassy is proud to partner with her organization to celebrate the occasion!
---
Want to Get the Most Out of Your Fundraising Efforts?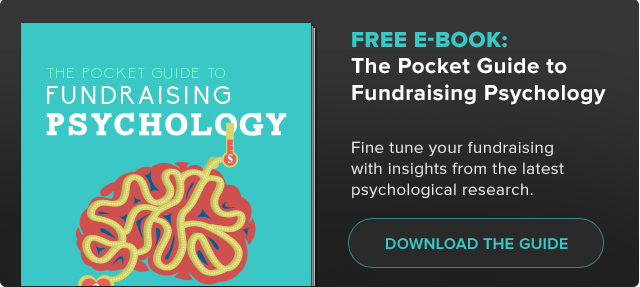 ---
Image Credit: Wikimedia Commons