We're beyond fortunate to have an opportunity to host the social sector's best and brightest on the Classy Podcast. While the driving themes of our podcast change from season to season, the caliber of rock-solid talent that join us to share their expertise, opinions, insights, and advice never wavers.
Each time we interview someone, we learn something new. And we thought we'd pass it along whether you're a longtime fan of the Classy Podcast or just starting your journey with us.
Below, we've rounded up 31 podcast quotes from our guests and bucketed them by the following themes:
Read them, put them to good use, and, most importantly, enjoy.
Those Quoted
For quick reference, here are all our podcast guests quoted in this blog post in order of appearance. If you'd like to go straight to their podcast episode, click their names below:
Now, let's dig into all the golden nuggets of wisdom they have to offer us.
All Things Corporate Partners
"Partners are sophisticated. They want to know return on investment and they want to know impact…Find alignment, and then really work on what I would call the shared value approach to owning part of a bold goal together."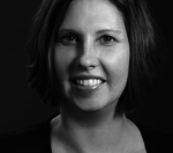 "The key is really trying to understand the win-win that comes from a partnership. We spend a lot of time talking to prospective partners and understanding what they're looking for out of a partnership, and then obviously making sure that we feel like the value we get is equivalent to the work that we will put in…when it's off-balance on either side, then that can be incredibly challenging to sustain."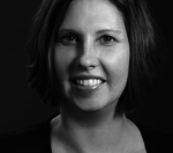 "Companies have a lot of different assets they can deploy in a partnership. As a nonprofit with a goal of fundraising, one thing I'm interested in is their checkbook. But the other thing I'm interested in is their reach. The companies that have direct access to either a B2B situation to other businesses, or B2C when they're talking with their customers, that's something that we can leverage because that extends the reach that I have."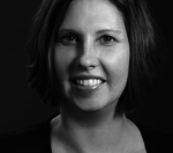 "I always look for what I called a one-sheeter. Boil it all down into a single piece of paper with lots of graphics…because the reality is that the people I'm meeting with, internally, [don't] have time to sort through a really long PowerPoint…Boil it down to its essence in a single page."
Management and Leadership Tips
"I've learned my own personal styles are not always the strongest management tools…I need to allow the messiness to happen so that the best ideas come forward.
"Everything is important, but today everything can't be important. So, what are the most important things that I have to get done today before I leave this office?"
"I think diversity is always a strength…It really is making space for every voice so the youngest senior associate on my team in a meeting has the right to comment on something just like my senior director or vice president. They're representing a unique position and it's not necessarily your experience in fundraising that has the greatest value, it's your perspective as a person.
"I've found that just the diversity of perspective is really essential. Work hard to include inputs and voices from all across the organization so everyone feels the ownership and accountability for the outcomes."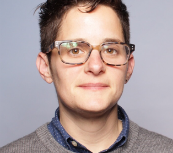 "We try to laugh a lot. I think taking breaks from the work and bringing humor into the work is really important. The issues we're working on aren't at all humorous, they're life and death and people here take their work very seriously…They are creative about the way that they are funny just as much as they are creative about the ways they are serious."
"We set priorities as an organization with the senior leadership team, and then those priorities inform our revenue numbers, where we need to head, and what we need to do…Daily, it's a priority-setting on which critical levers you need to pull so that you can help the teams stay as informed as possible."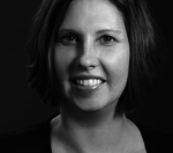 "Look at what is the opportunity today and then what the opportunity is in the future…You've got to paint the future for the organization to be able to invest in the present. But it needs to be a realistic future because otherwise you've set expectations that you're never going to be able to deliver on."
Mistakes to Avoid  
"A mistake I've seen everywhere I've worked is when we make fundraising too transactional, when it's all about the money. It's hard sometimes not to think about fundraising in a transactional way, but I think the more we can move away from that and the more that we can focus on the relationships and the authentic connections that drive investment, the better."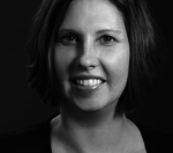 "As nonprofits, we have access to such amazing data and we spend a lot of time analyzing campaigns, programs, donors, demographics, and all sorts of things related to our own data. We can get caught up in our own insights…It's really important to bring in that meaningful outside…Make sure you've got that external perspective and not just internal."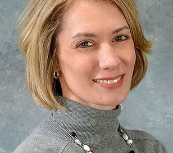 "Staying true to a short list of key messages doesn't mean we have to always have a one-size-fits-all script, because that doesn't work. Not all donors have the same interests."
New Ideas Welcome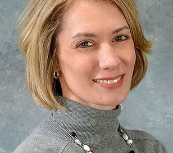 "You're not hiding behind a curtain and making decisions like the All-Knowing Oz. You need buy-in and you need people who are going [to poke] holes. Once you sell them on it, hear their input, address those concerns, and make sure you're being thoughtful about that, then you can go out to the whole group. [If people] have bought into it, they can feel good about it too."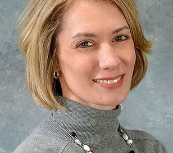 "Acknowledge the times when you don't know what you don't know. We're learning this together. This is the first time that we're doing this at this organization and it could be a huge success, or we could kind of fall on our face—and are we all okay with both scenarios?"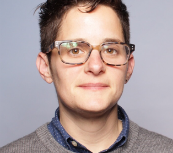 "I believe very firmly that good ideas come from anywhere, and even though I'm the director of the team I'm far from having all the answers. I feel like my job is to help other people get their best ideas out of their heads, and then into the work…We try to have a culture where people can suggest ideas and if they have the time, resources, and support to make them happen they can run with it."
Your Mission and Your Story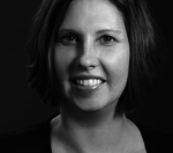 "You're asking [donors] to part with very hard-earned money. But the difference is what you're giving them in return. When you're in a for-profit and you're offering either an experience or a product, the customer is getting something very tangible…How do you make something that [donors] can't see and touch, real? How do you tell the story of the work you do?"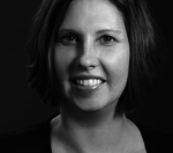 "Stories have the opportunity to change perspective…and to engage people so they want to give of themselves, whether that be their pocket book or their time."
"Articulate the organization's mission and impact in a way that the audience member, the person you're talking to, resonates with…It's not about money. It's about impact. It's about mission…The mission—the message—doesn't change but how you articulate the message does."
"When you see a donor give there should be a sense of joy in their face because their generosity is making a difference. Their generosity is making a change in the world…What we're really doing is creating opportunities for others to feel like they've made a difference in the world through their generosity."
Career Development Advice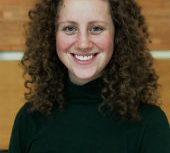 "It's okay to ask for help, and it's not a bad thing."
"Bring your whole person to the work. You shouldn't be somebody else at work that you aren't in your real life, in your other life."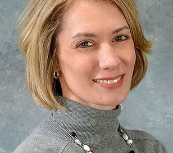 "A lot of time, failing isn't going to feel great. It's fear. Being safe to fail doesn't mean that you don't care."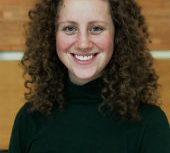 "It's super important to surround yourself with people, especially at work, who want to see you succeed, but will also challenge you."
"Your number one job is to listen, not to talk. That's the way you're going to connect that prospective donor to a gift—by listening to what their interests are and connecting their passion to the work of the organization. It's not about communicating the needs of the organization to somebody, it's about listening to them and bringing them in to be passionate about your work."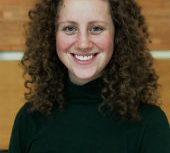 "A major lesson I remember, even as an intern, is to stay calm. There's no point freaking out or stressing over one of those last-minute problems…just stay calm, figure it out, and life will go on."
"We're not just trying to hit a financial goal. Our job is to engage donors in our work and give them the opportunity to be a part of our work."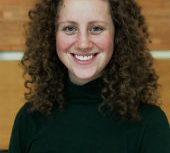 "Think about the end goal…What do [you] want to accomplish? Think big picture. Sometimes you might have to lose a few battles and maybe get over your pride or your stubbornness."
"Always challenge your assumptions. We make decisions and we build perspectives and positions based on a set of assumptions, and you should always be open to questioning those assumptions."
"You have to win people over, and you have to bring people along with your vision. It's about getting people invested in not just your success, but the success of what could be possible with them alongside you."
These are only 31 of our Classy Podcast quotes, but we've got hours of top-tier footage that goes much deeper into the topics listed here, as well as many others. If you're interested in hearing more from these nonprofit professionals, or the others we've hosted, head over to the Classy Podcast now and subscribe.
Let us know which ones are your favorites, and keep your eyes peeled for new episodes coming soon.