What would your organization do with a Vera Wang dress?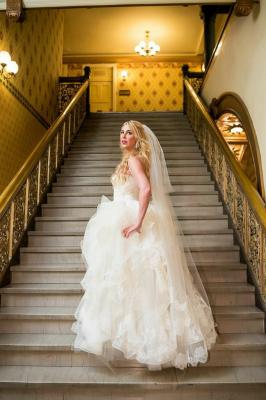 That was the odd dilemma faced by Epic Experience, a nonprofit from Colorado. If you're not familiar with the name, Vera Wang is a major fashion designer whose work has been worn by Chelsea Clinton, Mariah Carey, and Uma Thurman.
After her wedding, a bride gave her dress to Epic Experience, and this week they kicked off a brand new fundraising campaign to go with it.
At StayClassy, we love learning about the new, creative fundraising ideas our partners come up with. When we heard about this nonprofit's campaign surrounding #thedress, we knew we had to help spread the word.
Epic Experience
Based in Arvada, Colorado, Epic Experience was founded by cancer survivor Michael Ferro, his mother Nancy, and physician's assistant Abby Staible. They offer free, weeklong trips for people dealing with cancer. Taking advantage of Colorado's picturesque scenery, participants stay on a historic dude ranch and receive instruction in all kinds of outdoor activities, including kayaking, paddle-boarding, and horseback-riding. Along with bringing fun and adventure to cancer survivors, the trips build community and help participants to recognize their diagnosis without letting it define them.
The Story Behind the Dress
After the big day, most wedding dresses are retired to the back of the bride's closet, becoming a lifelong keepsake. Gretchen Pleshaw loved the Vera Wang dress she wore for her wedding but says, "it was something I couldn't fathom wearing just once." Wanting to share the dress that brought her so much joy, she donated it to Epic Experience after her big day. "My aunt and my grandma both lived with cancer so it's something that has affected our family," she explained in a video on the campaign page.
#thedress Campaign
The obvious choice when given a big-ticket item like this is for the nonprofit to auction it off. But, sticking to their mission to help people live "beyond cancer," Epic Experience is doing something different.
The dress itself will be given to a young woman living with cancer, to wear in her upcoming wedding. "We just hope her day will be an epic experience," said Nancy Ferro. Instead of an auction, Epic Experience is asking their supporters to fundraise and donate to The Dress campaign, which runs through October 1st. Their goal is to raise $10,000, which will fund weeklong trips for four survivors.
Check out the campaign page to meet Gretchen and Nancy. You can also donate or create a fundraising page or mention it on social media (#thedress).
---
Donors Give 80% Larger Gifts in December
---
Image Credit:
Flickr User Sop220