What do you get when you mix one-part barbells, one-part bus, and ten-parts cross-country pit stop?
That's right. One incredible Pink Bra Tour.
Just two weeks ago, Barbells for Boobs, an organization dedicated to raising funds and awareness for the early detection of breast cancer, kicked off their fourth annual Pink Bra Tour. The tour is a powerful initiative that takes the organization across the country to connect with supporters and local CrossFit communities that have come together to join the fight against breast cancer.
The tour stops by the organization's top ten fundraising CrossFit locations, and each gym hosts an event with its own choice of workout activities, competitions, and raffles. These select teams, however, are only ten out of over 1,000 teams that fundraised for the cause. With tailored strategies to engage supporters, Barbells for Boobs has successfully rallied communities nationwide to take action against breast cancer.
The Secret to Supporter Engagement
As they continue to trek cross-country, the organization has been ramping up their social media presence to keep fundraisers highly engaged and motivated. Their social channels are constantly updated with fresh pictures and news from each event, and their online community gets to see the unique things each gym is doing. But, more importantly, the organization aims to connect the dots between their supporters' passion and the powerful change it creates.
Mission Director Robyn Bennett says, "We share the stories of our supporters, while showcasing the direct impact they are making. 100% of the funds raised at each event goes right back to a local organization in the community, so it's important that our supporters see people coming together and doing something that gives back to their own community." Through the organization's social channels, fundraising communities across the country get to witness the power of their united efforts in building change, right at home.
Always Go the Extra Mile
Barbells for Boobs offers a ton of online fundraising tips and resources to empower and educate their fundraisers year-round. In addition to a downloadable toolkit, their website offers an entire page dedicated to step-by-step tips for their fundraising community.
But when it comes to the Pink Bra Tour, the organization has gone above and beyond by creating an extra special resource for their supporters.
Every time a team signed up to host a fundraising event, they received a "Boob Tube."
A promotional package encased in a tube, the Boob Tube includes cool swag like bracelets and branded posters that speak to the organization's mission statement. This year, the organization added a USB bracelet to the package, which contains all the files and information that fundraising teams would need to start, host, and wrap up an event. Resources like score sheets, key messages, and a personal instruction video from the Barbells for Boobs staff are compiled into this USB and shipped to gyms as soon as they sign up to fundraise.
"These packages don't cost supporters anything," says Bennett. "But they are investing their own energy to fundraise, and we want to give them the digital tools they need to make it successful in their gym."
Swag, Swag, Swag
On top of these extra tools, the organization also offers additional incentives like branded T-shirts and customized swag to help motivate their fundraisers. As they climb the fundraising ladder, both individuals and teams can earn special gear from sponsors that tie directly into the impact they're making. All of the reward benchmarks are in increments of $80 – the approximate cost of providing one person with access to a detection service.
"We've found these incentives work really well to motivate people to fundraise. They're a great way we can thank supporters for their passion and energy, and we are rewarding their commitment in a way that signifies all the significant work they've done," says Bennett.
What It All Comes Down To
Above all, Barbells for Boobs is able to successfully engage their fundraising community because they first and foremost seek to build personal, meaningful relationships with their supporters.
"We're small, but we're mighty," says Bennett. "We take it personally to genuinely touch people through a phone call, a quick response to an email, or sending a personalized thank-you message. The simple stuff, really."
Even as the team drives across the country, the Pink Bra Tour bus stops by local gyms that are hosting events that might not be on the tour to interface with their supporters. "We thank them, work out with them, and show them we're a part of this community too," says Bennett. It is this intentionality that has fueled the loyalty, commitment and excitement of fundraisers year after year.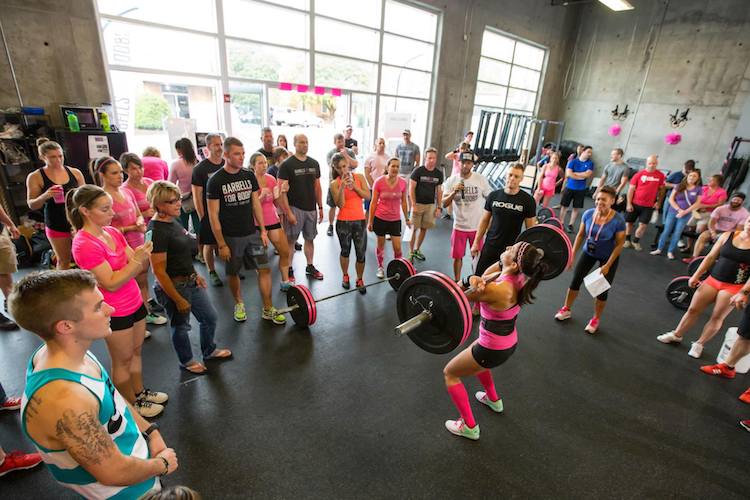 "Breast Cancer is Year-Round, and So Are We"
The Pink Bra Tour is an incredible, highly engaging fundraiser that mobilizes entire communities to come together and instigate change. It brings the Barbells for Boobs team face to face with the passionate supporters who are making an impact on their own communities.
Donate to Barbells for Boobs
However, it's important to remember that the tour is only a small part of the organization's mission against breast cancer. "The tour is an amazing part of the year, but it represents a snippet of time during this season," says Bennett. "Breast cancer is a year-round disease, and so are our efforts."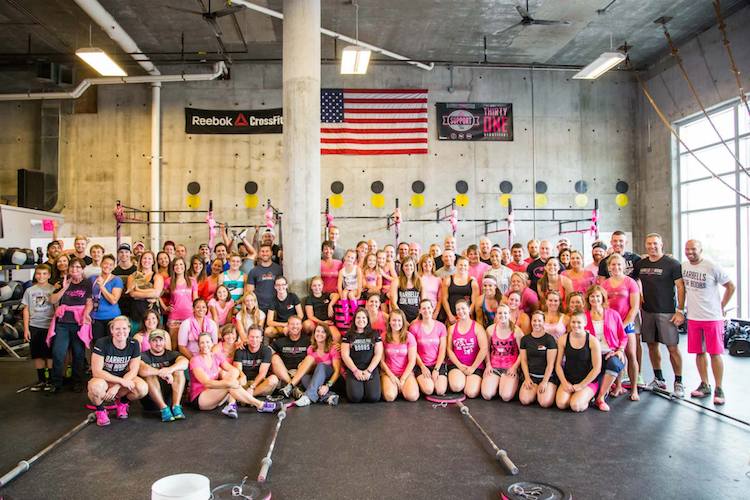 Only a small piece of the puzzle, the Pink Bra Tour is an amazing initiative that reflects an organization's broader approach to rallying supporters around an extremely worthy cause.
To learn more, visit their website or search #pinkbratour on Twitter and Facebook.
---
Read the Barbells for Boobs Case Study

---
Images Courtesy of Barbells for Boobs