November is a big month for lots of nonprofit organizations. You may have heard of Movember, when men grow mustaches and fundraise for men's health, but they're not the only ones busy this month. November is also National Novel Writing Month aka NaNoWriMo (na-no-ry-moe).
NaNoWriMo, the event, challenges participants to write a novel of at least 50,000 words in only 30 days. The event is organized by a 501.3(c) nonprofit of the same name (formerly known as the Office of Letters and Light). The organization aims to foster self-expression and creativity while building community among aspiring writers. They support and unite students, established writers, and anyone who ever wanted to put their story to paper.

But NaNoWriMo's namesake event isn't just a challenge to get people creating and connecting, it is also a peer-to-peer fundraising campaign for the organization's programs online and in schools and libraries.
A Little Background
NaNoWriMo began in 1999 with only 21 participants, but the challenge has become a worldwide event, with 310,095 participants in 2013. Tens of thousands have become NaNoWriMo "Winners" by completing their 50,000 words in 30 days. The rules may be simple, but completing the challenge certainly isn't. Fortunately, the nonprofit organization doesn't just give participants a deadline and say "good luck!"
NaNoWriMo provides an online platform for participants to write and track their progress. From there, they can connect with other writers, find inspiration and pep talks from well-known authors, and get editing and revising help in the months after the challenge.
While the majority of NaNoWriMo participants don't complete the full 50,000 words, there are also dozens of participants whose projects were published by houses such as Ballantine Books, HarperCollins, and Scholastic Books. Many more have self-published their work.
To move beyond cyberspace, there are 616 regional chapters so participants from Arkansas to Egypt can share the experience with people nearby. To help facilitate writing communities and in-person interactions, NaNoWriMo created the Come Write In! project, which helps local libraries, book stores, and community spaces host write-ins.
NaNoWriMo even has a Young Writers Program for participants under 18 years old. Last year, nearly 90,000 kids participated in the program, setting their own word-count goal for the month. While students can sign up individually, the organization also offers lesson plans and classroom kits for teachers who want to incorporate the Young Writer's Program into their curriculum.
Writing is Good for You!
So, why encourage people to write? We learn how in school and use it to write emails and text messages, but what good does it do us to write more?
It turns out, a lot.
Many studies have found expressive writing to be beneficial to people's physical and mental wellbeing. It has been found to help AIDS patients, PTSD sufferers, and even people living with asthma .
Beyond that, writing is an essential skill in many jobs, or even to land a job. Resumes, cover letters, and other professional communications can help you get an interview or land a new client. And writing is a skill you can practice anywhere, anytime. NaNoWriMo even accounts for novelists who are unable to, or choose not to, work on a computer.
Writing is great way to relieve stress, express yourself, and even meet new people.
Fundraising Ideas for the Writers
As I said before, NaNoWriMo is also a peer-to-peer fundraiser to support all the organization's programs. So I wanted to offer a few options to help fundraisers reach out to donors. Try any of these if you want a way to connect donors with your developing novel.
• Pledge a Penny a Word – You can borrow the idea of pledging per lap from a walk-a-thon. Just make sure people do the math! A penny a word x 50,000 words is $500. Another option is to ask people to pledge a dollar per page. Just make sure you set the rules for what constitutes a page (margins, font size, spacing etc.). These pledging options don't just support the organization and its programs, but also serves to motivate the writer to keep going.
• Buy My Book – Tell your friends and family that if they donate $15 or more, they will receive a printed draft of your novel by year's end. This makes the fundraiser accountable for finishing while still giving them an extra month to finish up and edit.
• Name a Character – If you don't mind relinquishing some creative control, you can set certain "prices" at which a donor can impact the story. For example, if you donate $100, a character will be named after you. Or for $1,000 they can add a drastic change, like the addition of a major plot point.
However participants fundraise, they are helping NaNoWriMo reach more children and adults nurture budding novelists.
Whether you're writing the next great novel or just want to support this nonprofit, you can create a fundraising page or donate to someone else's. Classy is proud to work with National Novel Writing Month and we look forward to it flourishing for years to come.
---
Succeeding in Social Media – for Nonprofits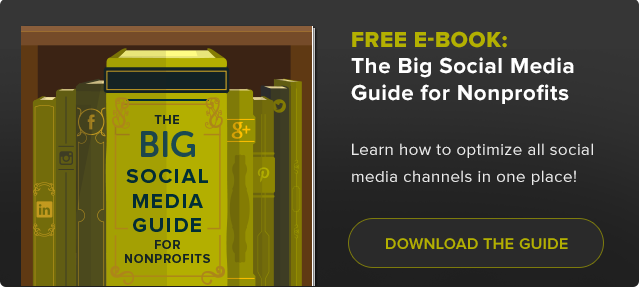 ---
Image Credit:
Flickr User Dtron