Today marks an exciting moment for the Classy blog. Behold, our 1,000th post!
We've been in the content marketing game since 2012, and we're proud to say both our strategy and blog have evolved with our organization over the years.
Here are nine of the biggest lessons we've learned along the way to help you enhance your own content marketing strategy. And, to get an inside scoop at how we power through our own daily marketing grind, watch out for fun facts about our team at Classy as you read through.
1. Design Turns Great Content Into Show-Stopping Content
Given that colorful visuals make people 80 percent more willing to read a piece of content, aim to enhance your blog posts with visual assets (photos, illustrations, videos). High-quality blog header images and inline visuals can do wonders to attract and engage readers. Infographics, especially, are one of the best-performing content types on our blog.
At Classy, we're lucky to have a killer design team that makes their resources available to our marketing team. Our managing editor, Michelle Hollenbeck, captures the impact of this relationship succinctly:

"Our writers work hard to create engaging, interesting, and useful content for our audience, and the design team makes that content even better.
Even if you don't have an in-house design team, you can leverage tools like Canva and stock photo sites like Pexels, Stocksnap.io, and Unsplash to find and create good-looking graphics, no matter your level of expertise.
2. Write Catchy Titles That Convey a Post's Specific Value
"We sometimes find that posts we think are very useful and informative don't garner as much traffic as we'd hoped," says Classy writer Allison Gauss. "It might be that that the topic is not as enticing as we anticipated, but this also challenges us to find the real value behind a post jam-packed with information. If the content is useful, it's up to us to convey that in the title."
This means that we, as content marketers, must craft specific, action-oriented titles that tell readers exactly what they'll learn from the post. For example, one of our top performing posts in the last few months is titled "How to Plan a Fundraising Event That Raises $120K." It's clear and concise, and it calls out the specific result we hope the post will help the reader achieve.
As part of our process here at Classy, writers add several title options to their draft document. The editor then chimes in on their favorite and helps to polish it or suggests alternative options.  When it's a close call, the writer quickly messages the larger marketing team over Slack for a final vote. This brainstorming allows our team to select the optimal title for every post we publish.
---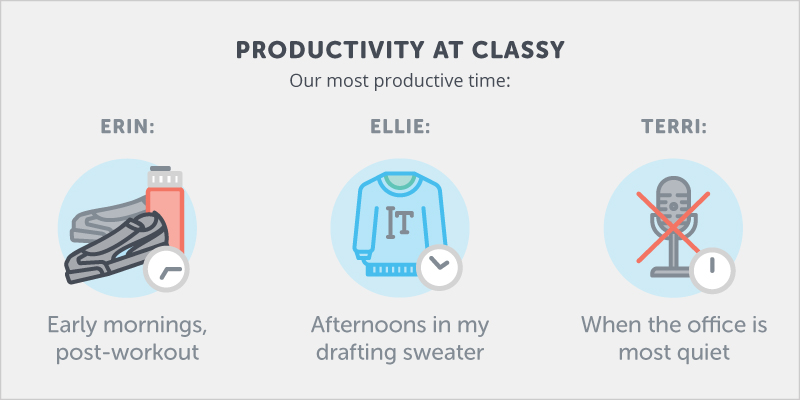 ---
3. Build Flexibility Into Your Content Calendar
It's one thing to create a content calendar of publish dates, but it's another to produce all of that content on time, at a reasonable pace, and at its full creative potential.
The busyness of life pushes all of us up against deadlines. But it's an unsustainable habit to draft your pieces the day or week before they're due. Not only can unexpected circumstances prevent you from hitting that deadline, but the stress of getting something finished can also limit creativity.
Create outline and draft deadlines that help you to complete content well before it's released. This gives you more time to get creative with pieces and pull together additional assets to really take things to the next level. It also creates breathing room for your team. As Classy writer Ellie Burke says,
"When we push to get ahead, we build ourselves a cushion that allows us to be flexible. This would not be possible without open communication across the team, which tools like Slack and Asana make possible.
At Classy, we use Asana to map out our content calendar, as well as our individual draft, edit, and prep dates for each piece. Every writer manages their personal sub-deadlines for each post so that it's written, ready for edits, prepped, and scheduled weeks before the publish date. If any issue comes up, we communicate that with all stakeholders in Asana. These steps have done wonders to optimize our content production and team communication.
4. People Want to Be Appreciated and Understood
Create content that is relatable for your audience. For us, this means going beyond just providing resources that will help our nonprofit audience succeed. While it's absolutely critical to create content that helps to solve their pain points, they also appreciate content that simply shows we know what they go up against. As Allison puts it,

"In a world that often revolves around the for-profit sector, showing our readers that we know where they're coming from can be refreshing.
This attempt to show our readers that we get them, that we understand their personal experiences as nonprofit professionals, has been extremely successful. Posts like "21 GIFs Every Fundraising Professional Understands" and "Low Nonprofit Salaries Are Costing You Money" have been a couple of our most popular posts.
Sometimes, it's hard to put our day-to-day experiences into words. That's why it's so gratifying when we read something that resonates.
Find ways to show your audience that you understand their daily wins and challenges like no one else. Keep in mind that not everything has to be so serious. Humor can also be a great tool to connect with your audience.
5. A Structurally Sound Blog Really, Really Matters
Your blog's infrastructure can have a huge effect on your growth. Not only should its interface be well-designed and user-friendly, but it should also be able to handle heavy traffic, perform well, and scale.
At Classy, the first few versions of our blog appeared to operate fine. We could publish most posts (for the most part—some of the design-heavy ones still required a few workarounds), and blog growth was slow but steady.
Then we made the jump to gut our blog, redesign it from the inside out, and set it up for scalability. The impact was huge.

"From boosts in readability and SEO, to decreases in site load time and bounce rate—all of these factors gave us the biggest reward: love from Google. More people were ultimately able to discover, read, and enjoy our blog, which more than doubled our standard metrics in just one month after the redesign.

At the end of the day, pleasing Google really does matter.
---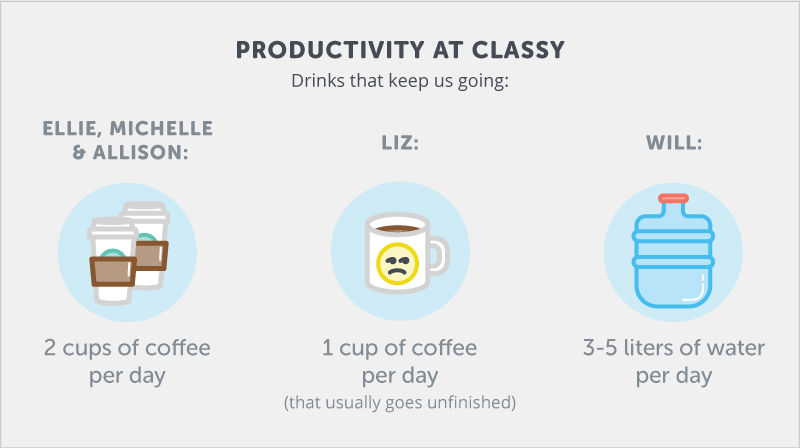 ---
6. There's No Instant Success
It's only natural to look at viral content circulating the web and wonder how you might replicate it. Of course, when something does take off, it's good practice to pick apart what worked for future ideas. But it can also debilitate your team to set virality as your golden standard from day one.
Product marketer Terri Harel expounds on this point:
"Virality isn't a complete myth, but it is a major longshot. Besides, viral content often happens by complete chance. The least productive activity is chasing silver bullets.

If we've learned anything, it's that a commitment to quality and a love and appreciation for the work nonprofits do goes a long way, even if that journey is slower than we'd like sometimes."
From the start, we committed to consistently create valuable content for our readers. While our early pieces didn't garner the instant traction we wanted, our commitment over the years has gained us trust with our audience and attracted tens of thousands of new readers.
Authenticity trumps virality in the long haul. Make sure every piece of content you produce stays true to your readers and your brand. This commitment will build and strengthen your readership.
7. Product Marketing: Don't Compare Apples to Oranges
If your organization posts product updates on its blog, you'll likely understand how difficult it can be to weave these into your strategy and see them underperform compared to your usual content. When we began to write more product-focused posts, we'd compare them to our top performing blogs and put our heads in our hands over the lower page views.
"If we'd gone solely off of that apples-to-oranges comparison, though," says Terri, "we'd have immediately stopped writing those posts.
Turns out, that after some digging and surveying, these posts keep our staff and customers in the know about new fundraising tools they can utilize. So while they haven't become our top-read posts by any means, we discovered they provide value and that's what matters most."
This led us to a takeaway that applies not just to product marketing, but to any new projects you might kick off.
"You can't always compare brand new initiatives to long-established practices. If you're creating meaningful value, then you know you're headed in the right direction—even if that means redefining what success looks like. Keep pressing on until there is a concrete indication you need to course correct.
---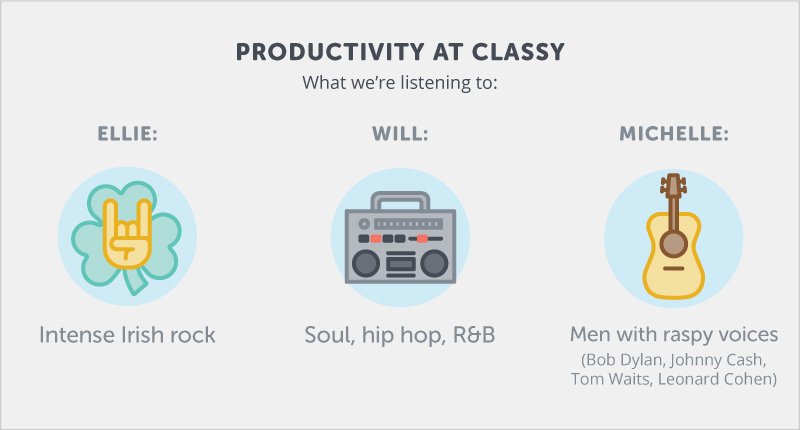 ---
8. Break Your Own Production Rules
It might seem like a contradiction at first­—after all, rules are rules for a reason. But this strategy has led us to continuous growth and improvement. Take it from our director of marketing, Erin.
"We try to be super comfortable with change here at Classy," says Erin. "It's something we embrace and lean into since at the edge of change is often something great. That being said, we also have a lot to do which means we need rules and processes to help us be more efficient, scale up, and reduce headaches and pain."
To strike this balance, we found we needed to challenge our own processes. For example, we used to publish two blog posts a week; now we sometimes post six or seven, but always at least five. We used to have one person assign everyone's blog posts for the month, but now our writers decide what they're writing about during specific timeframes.
"Somewhere between this land of change and the land of rules and process, is where I believe some of our greatest growth has happened.

I love processes and procedures. I love checklists. But in order to achieve great growth, it's best to remain loosely tied to your best laid systems.

Set rules and processes in order to scale up, but then enjoy the breakthroughs that can come from letting go of the regimen that once served you well. On the other side will be a new set of rules and a new process that will lead you into the next great change.
---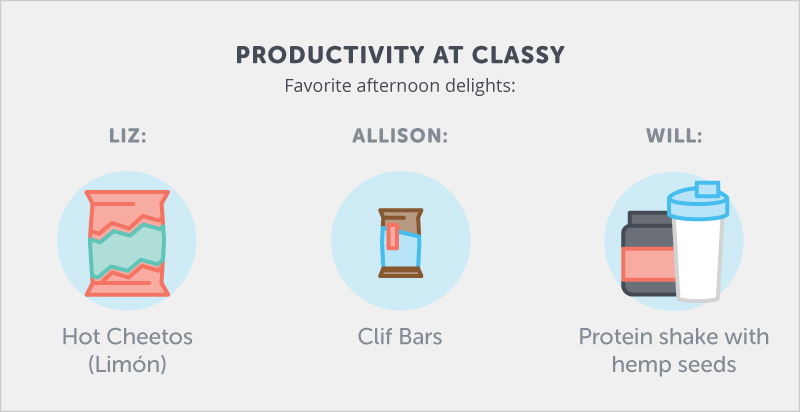 ---
9. Flip the Script on the Content Marketing Formula
The most successful content marketers not only question their own way of doing things, they also challenge the way the entire game is played. They are agile and open-minded in an ever-shifting digital industry.
"When I first came to Classy," says Michelle, "I had a clear view of what the rules were for content marketing. In just a year and a half, a lot of those rules are obsolete."
The perfect word count for blog posts, SEO best practices, strategies to repurpose content—these are just a few of the many things that have changed quickly and frequently over time. The failure to stay open to new ideas as you navigate the online world can cause you to miss out. A proactive approach, though, gets you ahead of the curve.

"Try new things, see what works, experiment with change. Be the one who challenges the status quo instead of the one waiting for the rules to change. You might fail, but you also might find a hidden growth opportunity.
Beyond redefining industry best practices, it's also worth pushing the envelope on your own content strategy. At Classy, we continue to challenge ourselves—not just by changing our production infrastructure, but also by revisiting and redefining our blog's purpose.
We first started this blog to provide fundraising tips and best practices for nonprofits—specifically development and marketing associates. But when we polled our readers every year, we unearthed new ideas.
"It's through our own readers' feedback, ideas, and interests that we realized our blog can be a destination for content much broader than fundraising. While that is core to our content calendar, we continue to evolve our blog's purpose.

Today, we are the destination for social entrepreneurs to learn and grow. We would not have developed into this position had we settled for the status quo.
All of this goes back to your mission to deliver the best possible content for your readers. Find out what they want, and let that define the parameters of your content marketing strategy. When you remain authentic and deliver value to your audience, you will be able to attract and hold their attention.