Delight-Direct-Measure: Email Marketing Secrets from LiNK
Reading Time:
6
minutes
E-mail is still the most important channel for customer acquisition, with percentages far outpacing social media outlets like Facebook or Twitter. Just because charity work doesn't involve traditional "customers" doesn't mean that e-mail marketing for nonprofits has any diminished value. In fact, the mobile age has ushered in more overlap between the for-profit and nonprofit sectors than ever before, requiring any brand to consider the same marketing, design and SEO best practices.
That's why paying acute attention to what you say in your e-mails, how you say it and how you display it, remains imperative for your nonprofit's marketing strategy. In this post, we'll take a dive into one organization's email marketing strategy, so we can demonstrate some best practices through examples that have realized success.
I talked to Liberty in North Korea's Vice President, Justin Wheeler, about his organization's journey through the challenges of creating effective e-mail marketing campaigns for nonprofits and NGOs. After experimenting with several different e-mail marketing platforms, Liberty in North Korea (LINK), settled on MailChimp to generate their campaigns. The easy to use interface and robust reporting capabilities of the web application made it ideal for their organization.
Note: It is important for an organization to assess the available options, to ensure the e-mail marketing platform is a good fit for that particular organization. ConstantContact and Hubspot are some other companies that offer e-mail marketing software, and many platforms are integrated with popular CRM software like Salesforce.
1. Delight
Creating effective, catalyzing e-mail campaigns can be difficult. We certainly don't want to make donors feel like we are spamming them, but we don't want them to feel disregarded either. We've discussed donor delight on this blog before, and that concept is an important one to implement when creating e-mail marketing campaigns as well. LiNK's only requirement for designing an e-mail? "It NEEDS to be the best e-mail [our subscribers] receive on that day."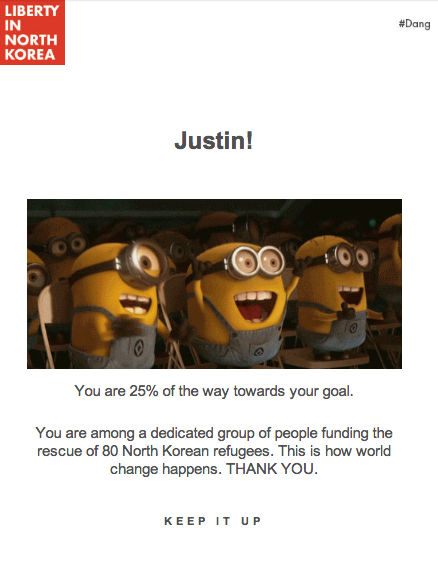 With all the inbox clutter these days, those are some big shoes to fill, but when you look at e-mail marketing like LiNK does, it's easier to ensure that sacred "inbox capital" is used to the fullest. LiNK views their e-mails as "an opportunity to put a smile on [supporters'] faces or to directly engage them on a level that helps them understand how important it is to click that big fat button." (I added the emphasis on big fat button, since we'll come to that very important point in a moment).
To start, Justin says…think up some GREAT subject lines
"Subject lines are KING. Before sending an email, write out 20 subject lines. Send it around to your staff and take a vote. We always aim to balance our subject lines between cheeky and urgent. If all of your emails are the most important ones, soon they will all become unimportant to your supporters. Don't be misleading with the subject line, but don't give away too much either. The subject line should take you longer to write than the email itself. When we started going through this practice we saw both our open and click rates skyrocket."
Some examples of LiNK subject lines:
You've been placed on a lifesaving team!

You're 75% of the way towards your goal!

A magic place where world change is happening!
2. Direct
Once you've sent your awesome e-mail, it's important to let people know what you want them to do with this very important information. Like Justin mentioned, some e-mail messages really are purely to delight customers, but a call to action is still imperative to keep the donor engaged with your cause – so while you might not be asking them to donate more to the cause, you should get them back on your website by asking them to check the progress on their fundraising page, read your latest blog post or share a constituent's story with a friend. Check out these great examples of unique and motivating calls-to-action: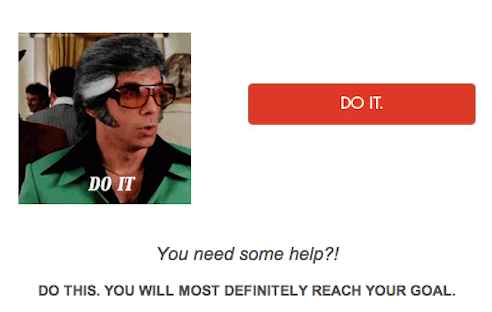 ---
---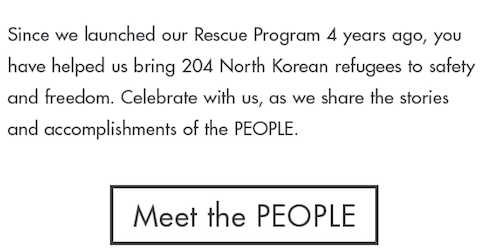 ---
Not only is the ask clear through the copy, but the button is very clear and easy to interact with – there's no doubt where you should click to take your e-mail reading to the next stage of engagement. And, as we previously discussed in our mobile marketing post, the button copy asks to perform a definitive action that follows through to what you want the reader to do once they reach the landing page, rather than just a call to "click," which has no follow through value. In addition to these tailored CTAs, Justin notes that the organization also points donors to their other engagement channels like their blog or social media
To start, Justin says…keep the copy short and to the point
"Nobody wants to read a book in their inbox. We've moved away from putting all of the copy into the body of the email and instead used the body as a teaser to what we are communicating (kind of like a second subject line). Our goal is to get our supporters to our website where more can be experienced and communicated without having to sound too pitchy."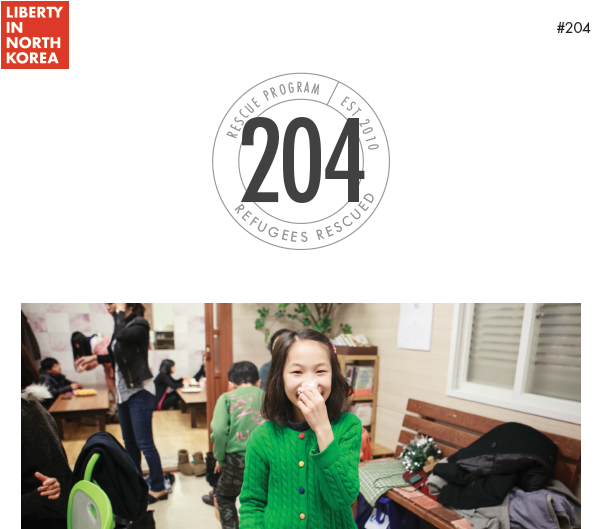 3. Measure
Of course, not every e-mail is created equal – not all e-mails should reach every one of your donors. Segmentation is extremely important to LiNK's success, says Justin. He notes that the organization tries their best to serve up the most relevant content at the best possible time. In one example, LiNK created a list of e-mails based off of what percentage of a donor's fundraising goal was reached and created an entire unique workflow for that list. These very specific lists generated some great returns for the organization because their communication was tailored and, thus, more impactful per person.
For our last campaign, we created over 30 different emails, which helped us raise over $230,000 in two months.
Notice how LiNK can pinpoint how much value that segmentation created for the organization. Understanding the metrics relating to your e-mail marketing campaign directly contributes to its success.
Try identifying the value of an e-mail campaign by:
1. Using a Content Management System (CMS)/E-Mail Marketing Software to track open rates and click rates
2. Measuring conversions from landing pages reached via clicks out of e-mails
3. Identifying amount donated out of those conversions
To start, Justin says…find out when your supporters read your e-mail
"Knowing when your supporters are opening your emails is crucial. I get an email from Amazon every morning at 6am while my wife gets the same email at a different time. They've memorized when I most frequently check my email and have targeted their communication with me. Pay attention to when your supporters are opening your emails (date and time) and start segmenting your newsletter list to accommodate preferences and time zones. Most platforms can help you analyze this information through their reporting capabilities. Use it!"
This example from HubSpot shows exactly when a particular subscriber opened an e-mail:
As you can see from LiNK's examples and awesome tips and tricks, there are lots of ways to get creative and build fun, engaging and motivating e-mails to improve your organization's relationships with donors and fundraisers. It's never too early, or late, to improve your e-mail marketing or test out new CTAs, designs and content. As Justin demonstrated, experimentation, measurement and adaption were key to LiNK's e-mail marketing success.

---
Give Donors the Welcome They Deserve
---
Image Credit:
Nina Helmer
Subscribe to the Classy Blog
Get the latest fundraising tips, trends, and ideas in your inbox.
Thank you for subscribing
You signed up for emails from Classy