You may have noticed some changes around the Classy blog over the last couple weeks. For one, we've completely updated our look and, as of this week, our name! Don't worry though, we're maintaining our commitment to high-quality content with a mission to empower nonprofit professionals!
In conjunction with our updated look, I wanted to point out a few new features to take advantage of.
1. New comments!
It is with great excitement that we no longer require a Facebook account to leave us comments. We're now using a tool called Disqus, which is widely used among publications across the web. To comment, log in with any social media account or create a Disqus login. (Awesome: You don't even need to leave the page to create your account. Name, email and you're ready to comment.)

Please, start or join a discussion! We'd love to hear your thoughts, experiences and professional expertise. Together, we can create a community-grounded knowledge base of best practices so you can learn from other professionals and we can learn from you!
2. New Categories!
It's now much easier to find articles on a topic you're researching. You'll notice we've created three broad topic categories in the navigation bar: Fundraising, Nonprofit Marketing and Nonprofit News. However, you can also select "More" to reveal specific subcategories, so you can quickly discover the information you need.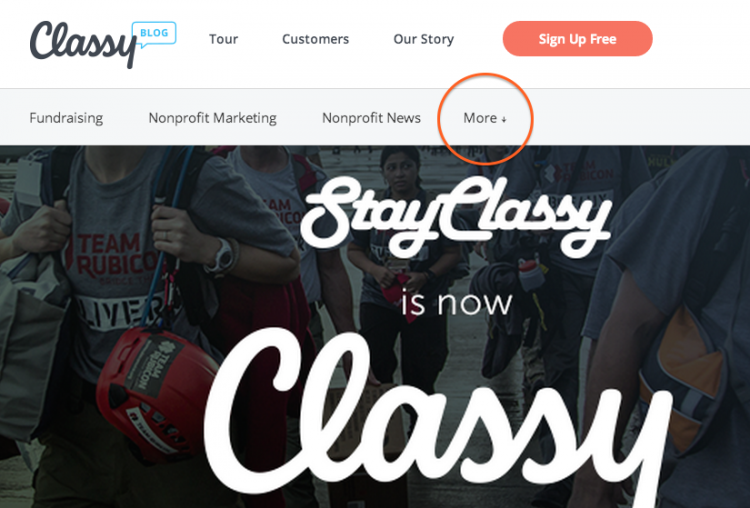 3. New Best Practices!
This has to be one part of the new blog I'm most excited about. Select the "Best Practices" tab to reveal all of our free ebooks, webinars, and nonprofit success stories in one place. Use this resource center to uncover fundraising best practices, campaign planning templates and learn from other nonprofits' experiences. These resources are accessible at any time and will be updated as we create new guides and webinars for you.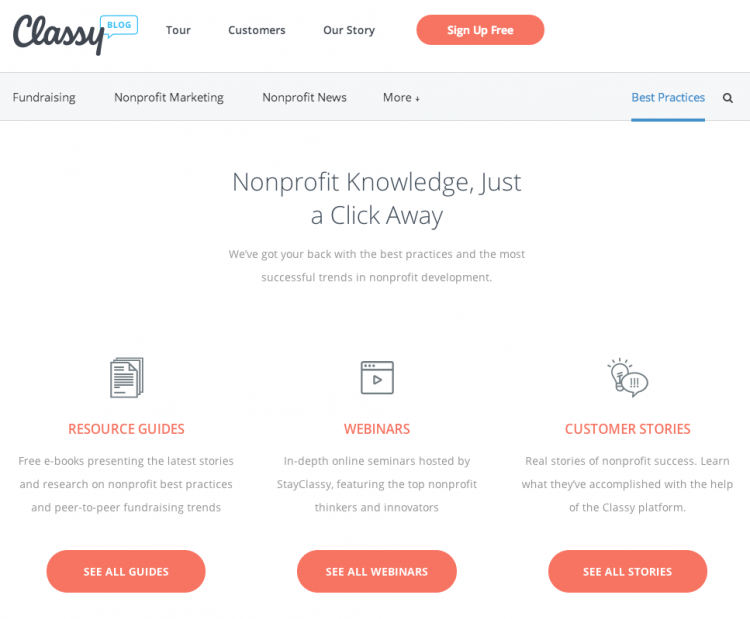 We hope some of these updates improve your experience with the blog! However, we know there is always room from improvement and so we'd love to hear from you.
Have feedback, questions or content suggestions? Feel free to get in touch.
Email the Editor
---
Success by Example: 10 Digestible Case Studies
---
Image Credit:
Pexels