There is no question that over the last 20 years technology has empowered the non-profit industry and helped propel social progress. While the tools have improved, it is important to realize that many principals of success remain the same. At an early age, I was fortunate to learn some valuable lessons about philanthropy that still benefit me today.
By way of background, in 1987, when I was twelve years old, I lost my 2-and-a-half year old sister after she had open heart surgery at Sick Children's Hospital in Toronto. Despite the world renowned medical team and resources available to us, sadly my sister could not be saved. It was a stark and defining moment in my life.
In 1991, four years later, the World Summit for Children was being held in New York. Through media coverage, I learned that 40,000 children were dying every day in developing countries due to easily preventable illnesses. It broke my heart.
After the profound loss I had experienced with my sister, it was inconceivable to me that children were dying needlessly simply due to where they were born. It motivated me to participate in World Vision's 30 Hour Famine, where you go without food for 30 hours to help raise money for children overseas.
I wrote an impassioned hand-written letter to friends and family members explaining my reason for doing the 30 Hour Famine and asking for their support. Back then, there was nothing the likes of StayClassy technology (I only wish!). World Vision sent me a number of fundraising books with forms that a sponsor had to fill out by hand. It had carbon copies in it so I would give them the top copy and I would keep the bottom copy. It was a time-consuming and labor-intensive process, but it worked.
In the end, I raised $1600. It didn't seem like much to me, but as it turned out it was the most money raised in Canada that year. Subsequently, I was chosen by World Vision to be one of two people to represent Canada in Africa on a 3-week Study Tour to see first-hand the realities of the Third World.
We were chosen from among the top fundraisers for the 30 Hour Famine that year, based on our understanding of the plight of the world's children. The footage from our trip was turned into a video by Much Music (an MTV equivalent in Canada) and sent to World Issue classes in high schools across the country.
I was only 16 years old and yet it was an experience I will never forget. I slept on the floor of a mud-hut with a family. I stood inches away from two little girls dying of malaria in a refugee camp. I walked a mile with a 20 litre jerrycan of water on my head to help collect clean water. I witnessed the difference a cow made to a family whose daughter was sponsored through World Vision.
I was humbled to meet the people, especially the children, who previously had merely been statistics in a newspaper to me. I learned first-hand that I could make a significant difference in the lives of people on the other side of the world.
Having experienced what I did, I came home with a burning desire to do something. In fact, I felt like I had a moral obligation to do so. I became a spokesperson for World Vision and spoke to thousands of high school students encouraging them to be aware of the issues and to do what they can to make a difference.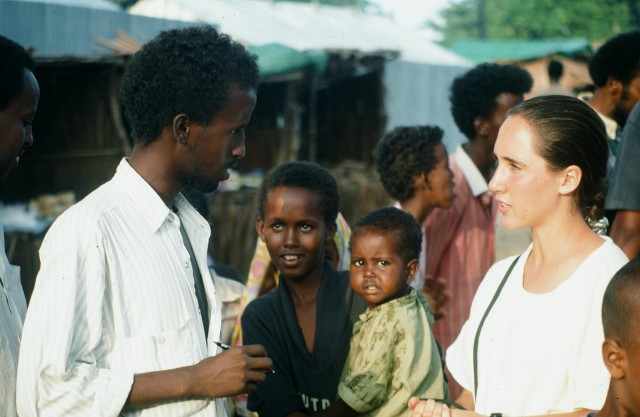 While the tools accessible to me at the time were archaic by today's standards, there are still valuable lessons that can be used and applied by non-profits today, namely:
Awaken. Imagine. Inspire.
World Vision provided me with access to reams of literature about the issues facing children in developing countries. They helped me to understand the facts, which motivated me to be a part of the solution.
Take-Away:
Before asking for people to reach into their wallets, educate them about issues. Enlighten the public with succinct yet compelling facts about your cause. Become media savvy. Stay on top of breaking news that impacts your cause. Be the first to share it. Help your donors and prospective donors imagine a better world, free of the challenges you face. Inspire them to take action.
The Bow-Tie Model: Invitation, Event, Amplification
A number of years ago I was taught the Bow Tie Model and I think about it often when creating a strategy plan for an event. Think about what a man's bow tie looks like. On the left hand side you have the 'Invitation.' The knot in the center is the 'Event' and the bit on the right is the 'Amplification.' Time is along the horizontal axis.
In the example I shared, the 30 Hour Famine fundraising campaign was the 'Invitation,' the 30 Hour Famine itself was the 'Event' and the 'Amplification' was taking two top fundraisers (myself being one of them) on a 3-week study tour to Africa to experience first-hand the plight facing some of the world's most disadvantaged children and then turning the footage into a video sent to World Issue classes across the country.
Take Away:
Tell them what you're going to do. Do it. And then show them what you told them. A lot of people stop with the event itself. Instead, use footage, pictures and/or guest accounts of the event to touch people who did not participate. They could become future supporters or donors as a result.
Be Passionate, Make it Personal
The reason I raised as much money as I did that year was because the issue was personal for me. I found it incomprehensible that there could be such discrepancy in the value of a life of a child simply due to where they were born. Further, I wanted to honor my sister's memory by helping other children not as fortunate.
Take-Away:
Not everyone in the world will be willing or able to support your cause, and that's okay. Find the people that are, especially those with personal connections and help them tell their story in a sincere and compelling way.
Hands, Heart, Head
Until I went without food for 30 Hours I didn't know what it was like to feel hungry. Further, I had never stopped to think about how fortunate I was to have food and clean water available to me whenever I wanted it. Until I went to Africa and experienced first-hand the scope and urgency of the issues facing children there, I didn't truly appreciate it.
I knew what was happening, but it was on the other side of the world and seemed too monumental for me to think I could do anything about it. It wasn't until I was there starring into the eyes and souls of these adults and children, did I truly understand the gravity of the situation and how grateful they were for my attention and help. The experience fuelled my commitment to make a difference, no matter how big or small.
Take Away:
Before you can get into people's head so they think about your cause and choose to act, you have to first engage their hands and hearts. Whenever possible, create opportunities for your supporters to experience your cause.
At past Charity:Water Galas, they have invited guests to walk down a runway carrying a 20 litre jerrycan of water to experience what it would be like to walk hours for clean water. Tom's Shoes created "One Day Without Shoes" as an annual day when supporters take off their shoes to raise global awareness for children's health and education while experiencing what it's like to go without shoes. What can you do to bring your issue home? Think 'Hands, Heart, Head'.
In Conclusion
I consider myself grateful for the experience I had at such an early age, including bearing witness to the old-school way of fundraising! It makes me appreciate the fundraising tools available to us today. When you couple cutting edge technology with savvy business acumen, you are sure to make an impact.
---
Dana Williams is a marketing professional with 18+ years of experience in Event Management and Cause Consulting. Dana lives in San Diego with her husband and two daughters. Her motto? Awaken, Imagine, Inspire. She can be reached via email, or on LinkedIn.
---
Have an Idea for a Fundraising Campaign?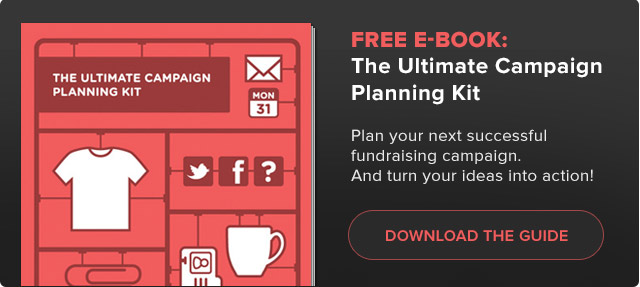 ---
Image Credit:
Sergey Zolkin
---