Brad Chrisakis, Account Executive and Sales Team Lead, is a veteran here at StayClassy. Brad started all the way back in 2009, fresh out of college, as an intern and has taken on some exciting new roles and responsibilities in his new position as Sales Team Lead. He has a talent for sales and talking to people and is a huge advocate for working in the nonprofit sector. Brad is dedicated to helping empower nonprofits take their causes to new heights. Brad's hobbies include golfing, craft beer (San Diego, duh), and trying new restaurants in town. Oh, and he's looking forward to marrying his fiancé Annie in August.
How long have you been working at StayClassy and how many different roles have you had?
I started at StayClassy back in 2009 as an intern. I was doing market research in Chicago and my goal was to find as many great nonprofits in the area as possible. The goal was to eventually reach out to these nonprofits, but that never really ended up happening.
I did that for about six months, while I was still working at a restaurant part time and finishing up school at San Diego State. After that I moved into my second role, customer success, which I ended up doing for a little over 2 years. Then I transitioned into an on boarding role where I came up with a new 30 day trial and helped people work their way through it. It wasn't until last July that I was given the opportunity to join the sales team when Sarah (now the Director of Sales) came on board.
When did you first realize sales was the perfect fit for you?
I didn't realize it until I started. I had never done sales before, but I had worked in the hospitality industry a lot and I like talking to people, so when Sarah gave me the opportunity to join her team I decided to give it a shot and see what I thought. I liked sales pretty much instantly after I started.
Do you think that your roles in the past have helped you excel in your current position – given your knowledge of the software?
Yes, that was one of my biggest advantages when I started in sales. StayClassy is pretty much the only real job I have ever had. I know a lot about the industry and I know the product front to back. I have also worked with a lot of types and sizes of organizations within the cause sector and I have seen what has and has not been successful. This is all stuff I am able to easily speak about in my new role.
With so many new people on the sales team, what is one piece of advice that you have to share based off of your experience working with nonprofits?
The most important thing to remember is that while our company is for-profit and the nonprofit client is trying to get donations, at the end of the day the nonprofit's main purpose is to help people, animals, the environment, etc. The more that we can remember that, the more we can all realize how important the work that we do is. Without our success, nonprofits won't succeed and the causes that they work hard to support will suffer. This is extremely important to me and has been for a long time, which is why it is something I like to tell all the new hires. We have to remember this when we are talking and selling to nonprofits – it's not about us or them, it's about the cause.
You were just promoted to the Sales Team Lead. How much more responsibility has this added to your plate and how are you balancing your time?
Yes, it has added a lot more responsibility and work. My new role consists of new hire training, which I had been doing anyways. After the training ends, it's my job to continue engaging with our new and existing reps to make sure that they are seeing success and are comfortable in their role. I am also now responsible for my team's goals, along with my own. It is really important that they keep me accountable and vice versa. It has been a lot to add onto the normal schedule, but it is not something I am unfamiliar with. I still have the same quota I have always had and the same individual goals, but this is more of the stuff I have always wanted to do.
In your opinion, what is the most rewarding thing about working at StayClassy?
It comes full circle, especially when we talk about the CLASSY Awards, because I get to meet the people that I have been talking with over the past five years, in person. It is rewarding to see how appreciative they are of the service we provide and the relationship we have personally developed. The best thing is to be able to see how much we have helped these nonprofits grow and how much we have helped their cause.
I have been in this job for a long time and I haven't really worked anywhere else and nor would I want to. At the end of the day, being able to help people even though you are trying to make a profit is a win win for everyone. This is the reason I have never left because I think that the nonprofit sector is incredible, fun, engaging and has some of the most creative people.
What is the most challenging thing about working in sales?
Unfortunately, cold calling is a very traditional part of sales. However, the most challenging thing is that there are a lot of companies that offer the same services we do. We have to find a way to come above the fold to let people know who we are. One of hardest parts of sales is getting through the door and actually talking to someone that is willing to talk to you back.
Once we are able to do that, I think our passion and story shines through and it makes the conversation a lot easier, but getting through to that initial person is difficult. There is only so much we can do in terms of features, tools and services that can make us stand a part. It's the people on the phones that can make a difference.
Is there anything else you would like to add about your time at StayClassy?
It has been incredibly cool to watch the company grow from 12 employees and 15 interns to 45 full time employees and a few interns. To see that kind of growth happen so quickly has been pretty amazing. Having the opportunity to work hand in hand with the leader of the company is something that I have always been impressed by and excited about. This is something that has never really changed and I think that attracts a lot of other people to work here as well.
People at the office like to joke about your impatience. Is there anything you would like to say about that?
Well, it has really been a life time of impatience, which was inherited from my father.
You have a twin brother. Is he impatient too? Does he work in sales?
No, my brother works in commercial real estate as something I don't know, but he is just as impatient as I am.
Most of us here know that you are getting married soon. Are there any details about the wedding that you want to share?
You're asking the wrong person, but if you're looking for the cost I've got you covered. But, I have been with my fiancé for a little over 6 years. We got engaged February of last year and we are getting married this August. We are really excited and obviously it is a super fun time. We have been a family for a long time, so to make it official is something that we are looking forward to. Our families are also really excited – she has 2 sisters and I have two brothers. It's not that far away now so we are trying to dot all the I's and cross all the T's.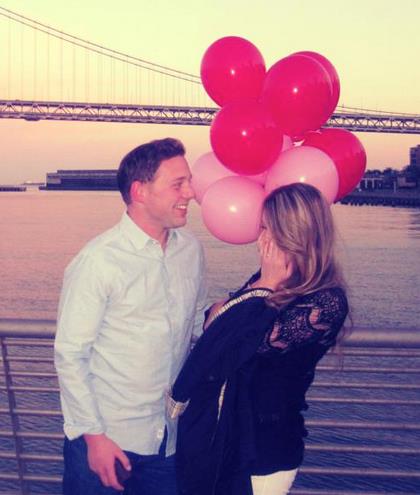 When you are not selling software to nonprofits, what do you enjoy doing?
I like to golf, but I am not very good. However, it is one of the best places to drink a beer because you can drive a golf cart at the same time and it's not illegal.
I have been living in San Diego for the past 8 years and the craft beer and restaurants are amazing here. My fiancé and I make it a hobby to go out to all the breweries in town and try the new beers and drinks with our friends, which is always a lot of fun.
Golf, beer and food are pretty much my life.
---
Want to Get the Most Out of Your Fundraising Efforts?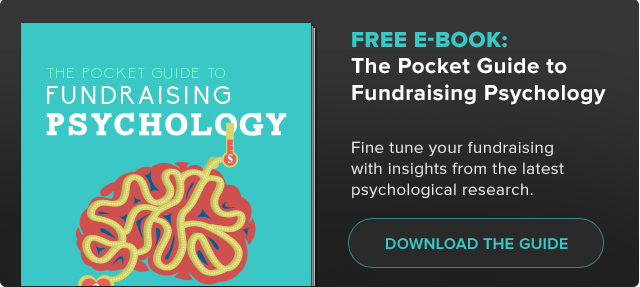 ---