Joe Callahan, VP of Design, is StayClassy's creative force. Since first being hired as the company's sole designer, Joe has transitioned to overseeing and managing everything touched by design. He has had an artistic eye from a very young age and was drawn to the idea of mixing technology with design in college. Joe is a self-described beach kid and has been an avid surfer since childhood. When he isn't in the office, it's a safe bet that Joe is in the waters of Mission Beach or challenging himself with a new design project.
Since you started working with StayClassy back in 2007, how has your role evolved?
Well, there is a gray area as to when I first started at StayClassy. When Scot first reached out to me, it was just about doing freelance work for the events they were hosting. I would lead the design and web development behind their campaigns and I wasn't brought on as a full-time employee until 2009.
Initially, the majority of my design and development work was focused around the events that StayClassy was throwing – event websites, branding, marketing and promotional collateral. But once I was brought on full-time, the focus turned to the fundraising platform that powered all of these campaigns. I began to work directly with Pete Nystrom, the backend developer who was brought on around the same time as me, to really expand and improve the software. With just a two man development team, I was forced to learn a lot of the front-end code technologies at that time, and evolved into much more a developer than a designer out of necessity.
Are you still doing all of this now?
Not as much. Since the StayClassy development team has grown the majority of my focus has shifted back to purely design. We have some of the best front-end developers out there, so they have taken the reins on that side of development. It's awesome because for the first time I get to work with a design team versus being the sole designer like back in the day. I work closely with Scot [our CEO], who has great design-eye, to oversee all the design that comes out of the company and to ensure that it's the best out there.
In your mind, what is so unique about StayClassy that sets it apart from other startups or companies?
Everyone says this and we have been saying this from the beginning, but there really is a strong sense of family and purpose here. And it all started with Scot's family and his mom fighting cancer, which inspired the creation of the StayClassy. It set the tone and vision for the company.
It's been great to see how the company has grown in size, while holding onto that tight-knit vibe. I think that a lot of us (early employees) were nervous that we would lose our culture as we grew, but we haven't. A lot of new employees came from companies that weren't anything like StayClassy and they are really embracing that sense of purpose behind the work that we do.
As StayClassy continues to grow, what are you looking forward to the most?
I am really excited about where our software is headed and how it can be used as more than just a peer-to-peer fundraising solution for nonprofits. How we can encompass all of a nonprofits interactions with their supporters is super exciting from a long-term perspective.
We pride ourselves as being a design-centric company, and we want to pass that mentality onto our customers. So we a have a bunch of features in the pipeline that will give our users the ability to showcase their branding and custom design in our product. A big advantage for us competitively is our design features and how we prioritize the nonprofit's look and feel, which is something we'll continue to prioritize in the future.

If you could offer anyone advice working on a development team at a startup company what would it be?
If you are releasing a product, software, or SaaS it would be to build quickly and get it out there. When starting out, time spent on overthinking user-interactions in hypothetical environments can be a total waste. Or building a ton of features that you think the customer will want. Build it simple and small, put it in the customer's hands, and then improve based upon the feedback you get.
This was initially really difficult for me because I wanted the design and user experience to be perfect before we released it to the world. But we wasted a lot of time perfecting features that weren't even being used by our customers. You really just need to get it into your customer's hands and then see: what they like and don't like about it or what they need and don't need. After that, you can go back and add in that high end layer of design.
How did you decide that you wanted to get involved in design and branding?
I was in college at UCSD going down the Bio/pre-med road and it just wasn't my thing. The only motivation I had was to have a well-respected career that made a lot of money and that was challenging. I have been artistic from a young age so, the idea that I could mix new tech with design and artwork was very appealing to me. I ended up switching majors to Interdisciplinary Computing in the Arts, half way through UCSD. Ever since then I have been building websites and developing brands for a variety of companies.
What's your favorite brand? (you can't say StayClassy!)
From a design perspective? Let me think, what's a strategic answer?
Currently, I think that Squarespace is the company that everyone is looking at as an elite level software brand. However, MailChimp has been one of all-time favorite brands. I just love how they own their brand voice and identity, which is super unique and cool.
How long have you lived in SD and what do you love most about the city?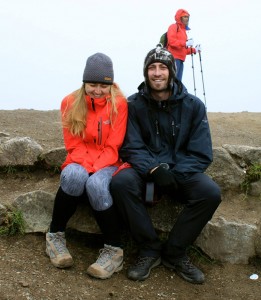 I grew up in Ventura, CA and moved down here in 1997 for school…. so that's about 17 years. I love that San Diego can feel like a small beach town like Ventura, even though you're right in the middle of a massive city. San Diego has all these little sub neighborhoods that almost act like small towns. That's the coolest thing to me is that I can live in Mission Beach, but have access to all these other great neighborhoods. I can surf Mission Beach in the morning, go work Downtown, have happy hour in Little Italy, and meet up with friends later in North Park. San Diego really just has something for everyone.
What is your favorite thing about living at the beach?
I can walk one direction and go surf in the ocean, or walk the other way and go paddle board in the bay. Everyone really embraces being outside and I have always loved that about living at the beach.
What do you do when you aren't at work and what are your hobbies?
A lot of beach related stuff. I try to surf 3 or 5 times a week depending on the season. Then volleyball, paddle boarding, running, biking, or anything else outdoors. I also enjoy the awesome craft beer scene here in SD. My friends and I are always trying to hunt down the newest tasting rooms.
What's your favorite surf spot?
Favorite surf spot…that's tough…I guess it depends on the season. The closest and best in my area is South Mission Jetty. Big Rock and Subs are super fun in the winter, and I suppose my longtime favorite has always been Blacks.
Anything else you want to share?
Um, yes! I actually do have hobbies outside of the beach. I do a lot of freelance design projects, which keeps me constantly challenged. I get to work in different sectors and in new technologies outside of the nonprofit space. There are definitely a lot of late nights and weekends spent working on projects for other small companies, startups, or mom and pop shops.
---
Have an Idea for a Fundraising Campaign?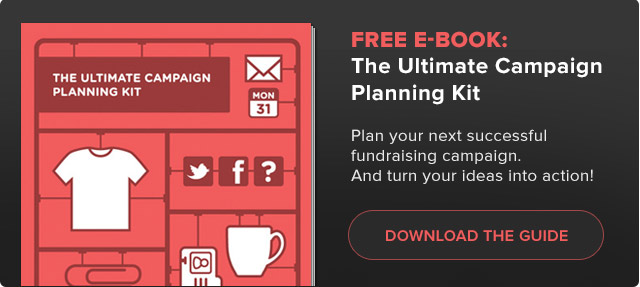 ---