The CLASSY staff has been growing over the past few months and we thought it would be fun to introduce some new faces to our team. Meet Stacy Meyer, our new Business Development Associate, who has an enthusiastic attitude and a tremendous amount of experience in the nonprofit space. Stacy is helping grow the StayClassy Partner Program and adding new features that will benefit consultants and the developer community. Outside of the office, Stacy is an environmentalist at heart and enjoying being outdoors in beautiful San Diego weather.
How did you first hear about StayClassy? Why did you want to work for a software company?
My first position out of college was in Washington D.C. at an online marketplace that connects donors with grassroots projects in the developing world. Their office definitely had a start-up vibe and it was also my first taste of working primarily in online giving. I really enjoyed both aspects of that job and hoped that one day I would return to working with online fundraising, in some way.
When I figured out the snow wasn't my thing, I knew it was time to return to a city with milder winters. So I decided to move back to the west coast and started looking for jobs in San Diego. StayClassy kept popping up in my searches and after several interviews, volunteering and attending the Classy Awards this past May – I was hooked. Ask anyone at the office involved in hiring me, I was pretty adamant about working here.
Tell me more about your background in the nonprofit sector? What were you up to before you joined the CLASSY team?
I actually have only really worked in the nonprofit sector; StayClassy is my first job in the for-profit sector. Prior to StayClassy, I was working as a fundraiser at a large environmental nonprofit in their planned giving department and before that I was bringing grassroots organizations on to an online fundraising platform. I was even active in the nonprofit space in college.
I did some grant writing and volunteered on-the-ground to assist environmental work in Haiti. I've been lucky enough to meet many types of donors and see various types of funding across the sectors.
How are you using your nonprofit experience in your new role here?
I feel like my nonprofit background really gives me perspective into some the concerns customers and consultants have when looking for a fundraising solution. My prior experience with training and onboarding grassroots nonprofits has enabled me to develop engaging and relevant materials to provide our partners here.
What are you bringing to the CLASSY team that is unique?
I think that being able to relate to our customers gives me a unique perspective. I've worked as a fundraiser, I've been an unpaid intern, and I've spent some time executing projects in a developing country — so I can relate to the challenges nonprofits face. This is incredibly important, especially here at StayClassy, because our goal is to make it easier for nonprofits to raise the money they need to make an impact and raise awareness.
You're on the Business Development Team here. Can you elaborate more on your individual role and give some examples of projects that you are currently working on?
I am in charge of building relationships with our consultant partners and growing our Partner Program. Right now, I am working on restructuring and refining our Partner Program. Since StayClassy's partner community is continuing to grow, our team really wants to focus on how we can provide the most value to our partners.
Mike, our Director of Business Development, and I have been adding a lot of new features to the program that we think will be beneficial to the partner community. We are creating training materials, certifications, and other content specifically for our partners. It's really exciting watching this come to life and it has been my primary focus since joining the team.
Can you briefly define what the Partner Program is for those who don't know?

Consultants and technology providers are heroes of the social sector – but often times their work can be challenging and overlooked. The StayClassy Partner Program aims to promote collaboration and build strong relationships that move the industry forward. To achieve this we provide valuable support and information to the community, create opportunities for partners to share their ideas with the sector, and are continually developing resources and tools specifically for partner use. Our team has learned a lot from working with them over the past year or so and we'll have some exciting announcements coming up.
What has your experience at CLASSY been like since you started?
It's very fast-paced and fun. I love how social and friendly everyone has been here. I also really enjoy how agile we can be as a company.
I think it's inspiring to work with an incredibly motivated team that is passionate about what they are doing. I know that some of the more tenured staff was worried about losing the original culture since we are growing so quickly – but I think that it definitely still resonates throughout the office.
Where are you originally from?
I lived in the greater Phoenix area since I was a toddler and then graduated college from Arizona State University. While I love the desert and will always consider it home – it's really important to always keep growing and experiencing new things. This is why I first moved to Washington D.C. and then San Diego.
What do you like to do outside the office?

I've always been an environmentalist and have a very active group of friends. With that being said, I love being able to be outside year-round. It's actually inspired me to sign up for my first triathlon this October here in San Diego. I've spent about 4 years waiting tables and bar tending, but my love affair with the industry hasn't been satiated. So anything related to craft cocktails, wine, beer, cooking, or checking out the newest hot-spot is right up my alley.
Lastly – I constantly have the urge to travel. It's something I really feel passionate about and I believe you learn so much by exploring new places.
---
Want Funding, Year-Round? Power It With Inbound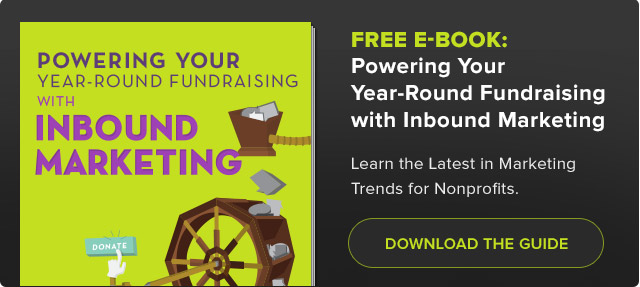 ---