Holiday Fundraising Resources
Reading Time:
2
minutes
Ready to add peer to peer fundraising into your holiday fundraising strategy? We've compiled a list of resources to help you get your holiday p2p up and running as quickly and easily as possible!
How to Launch a Holiday Fundraising Campaign
We've put together all of the steps you need to take to get your Holiday p2p fundraising campaign up and running.
You'll find step-by-step instructions on creating your new campaign, helpful Holiday tips, and default text to use for your fundraising pages and template emails!
Start putting together your campaign today!
Tips for Successful Fundraising
Keep your supporters on the right track by giving them the help they need to be successful fundraisers.
We've put together a simple tip sheet you can share with your fundraisers, to make sure everyone gets the most out of your Holiday fundraising campaign as possible!
P2P Fundraising: The Thin Line Between Success and Failure
New to p2p fundraising? Make sure you understand what animates a successful campaign before you get started.
Figure out how to empower your supporters to become better fundraisers.
Remember, their success means your success!
How to Engage & Empower a Community of Millennials
Younger supporters aren't hesitant to start fundraising (71% of Millennials said they've fundraised for a nonprofit in the last year!)
You need to understand what motivates this crowd to tap into them effectively though.
Learn how to attract a younger demographic with your holiday campaign!
Not everyone is going to want to make a monthly donation, but when you can convert a monthly donor it's worth it.
Recurring donors give more on an annual basis than one time donors do; they also stick around longer.
Discover the benefits of recurring donors and challenge your Holiday donors to show their support with a monthly contribution!
---
Have an Idea for a Fundraising Campaign?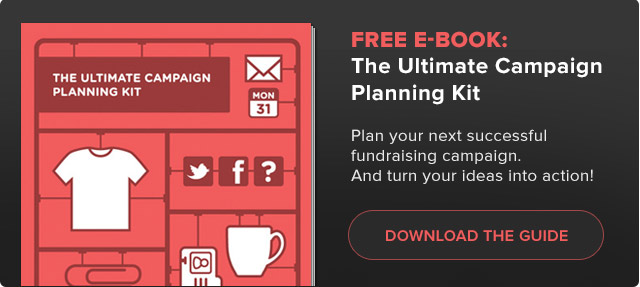 Subscribe to the Classy Blog
Get the latest fundraising tips, trends, and ideas in your inbox.
Thank you for subscribing
You signed up for emails from Classy
The email you subscribed is