How does one organization break the vicious cycle of child abandonment due to poverty in Baja, Mexico? By providing 10+ orphanages and over 700 children with life-sustaining support every month through funding for food, water, and utilities.
Corazon de Vida's mission is to end the cycle of poverty by giving orphans the care and tools they need to support themselves and eventually, a family. For 20+ years, the organization has improved the quality of life for orphaned and abandoned children in Baja, Mexico, by funding local orphanages, providing quality-of-life improvement services, and investing in the children's future by funding higher education.
We spoke to founder Hilda Pacheco Taylor, who spent some of her own childhood living at an orphanage in Baja, Mexico, about how the organization is able to help hundreds of children just like her.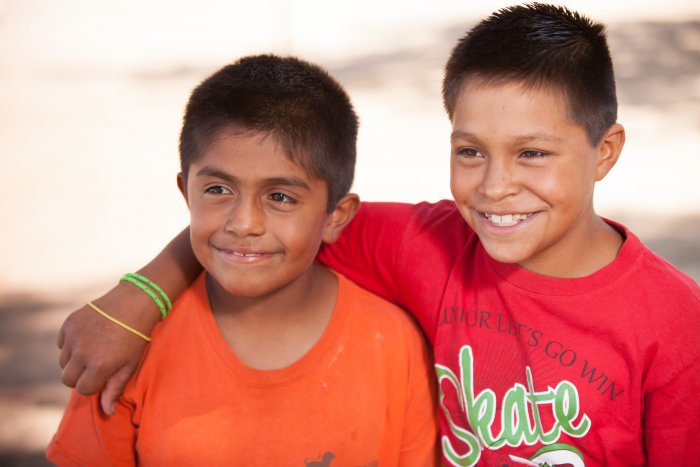 Hilda's Story
At just eight years old, Hilda's life changed when her brother almost drowned under her care. Her single mother was forced to work after her father left the family. At the time, it was believed that women didn't need to be educated because their roles in life were to be a mother and housewife. Being the eldest, Hilda was expected to take care of her brothers and sister because her mother had no money to pay for a babysitter. After the near drowning incident, Hilda's mother had to make one of the toughest decision's of her life and place her four children in an orphanage.
Hilda and her siblings found more stability and security in the orphanage. They were surrounded by about 100 kids of all ages, fed three warm meals a day, and each of them had their own bed. Hilda no longer had to worry about watching over her siblings and instead had the opportunity to experience childhood and get an education.
Hilda's experience living in an orphanage in Baja, Mexico, and then seeing the home she grew up in lose most of their financial support, prompted her decision to make a difference in other orphan's lives. And so, Corazon de Vida was born.
Corazon de Vida's Programs
With the help of three full time staff members in the United States, one full time staff member in Mexico, and 800 volunteers, Corazon de Vida raises about $1,000,000 in funding to support multiple orphanages through their three programs: sustain, improve, and educate.
Sustain
The focus of the sustain program is to provide the basic necessities of life including shelter, nutrition, and security. Through this program, Corazon de Vida provides regular monthly funding to each orphanage to cover costs for food, shelter, water and utilities. Funds are transferred monthly to ensure accountability and enable the organization to respond quickly to specific needs.
Improve
Corazon de Vida improves the quality of life of the children living in orphanages by partnering with individuals, churches, groups, and clubs who provide project-based funding. This includes funding for construction, repairs, and overall improvement.
Educate
Corazon de Vida supports primary and secondary education by funding uniforms, backpacks, transportation costs, and graduation costs.
They also have a continuing education program which provides scholarship-based funding for teens aging out of the orphanage system who plan to attend universities. Thus far, 43 students from various orphanages are supported through the continuing education program. Although effective, this program is the most costly. While universities in Mexico are more affordable than universities in the United States, each student needs transportation and housing expenses in addition to tuition.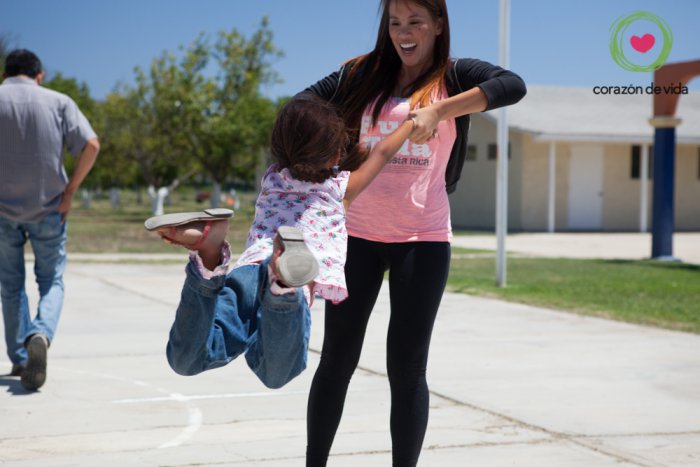 How Corazon de Vida Fundraises
Corazon de Vida has not only succeeded with creating an enthusiastic and active volunteer-base but they also excel at fundraising. Their fundraising approach is a combined effort of events, monthly donations from their "Heart Angels", and day-trips to Tijuana Baja, Mexico.
Their two biggest events held each year—Noche Blanca in Orange County and Noche de Gala in San Diego— give donors the opportunity to sponsor the event, provide an additional donation, and participate in a silent auction all while enjoying live music and regional cuisine.
Corazon de Vida also participates in run-walk events, and are putting together a team for the upcoming 2016 Skechers Performance
Fundraising With Classy
Corazon de Vida had contemplated using Classy for a long time but feared it was too expensive to take the leap. After investing in a wide range of software products for different purposes, Hilda and the rest of her team determined Classy would be a worthwhile and even an affordable solution to incorporate all their fundraising efforts in one place. Since signing on with Classy, the organization has been able to create fundraising pages for each of their events and also enables their supporters to create peer-to-peer fundraising pages to maximize fundraising potential.
When asked what Corazon de Vida's experience has been using Classy's software, Hilda said, "I like that we get a good response with getting things customized to meet our needs. Overall we are very pleased with Classy."
Corazon de Vida's Impact
Every child supported by Corazon de Vida has a success story but one in particular stands out. Alin, who lived at an orphanage for over 14 years, had a clear dream about wanting to be a doctor but didn't know if her dream would ever become a reality. Corazon de Vida provided the support she needed to make her dream come true. Despite an unplanned pregnancy, Alin's determination proved her to be unstoppable. She graduated from medical school with some of the highest scores in her class and will complete a one-year residency in the state of Colima followed by a year of service.
Alin is just one of many orphans who have been positively affected by Corazon de Vida. Corazon de Vida's impact extends far beyond:
Conclusion
Corazon de Vida's dedication and passion for orphaned children in Baja, Mexico plays a large role in their fundraising success and is in part why they are able to raise close to a million dollars each year. That passion combined with inspiring events and a straightforward donation process motivates people to donate to their inspiring cause.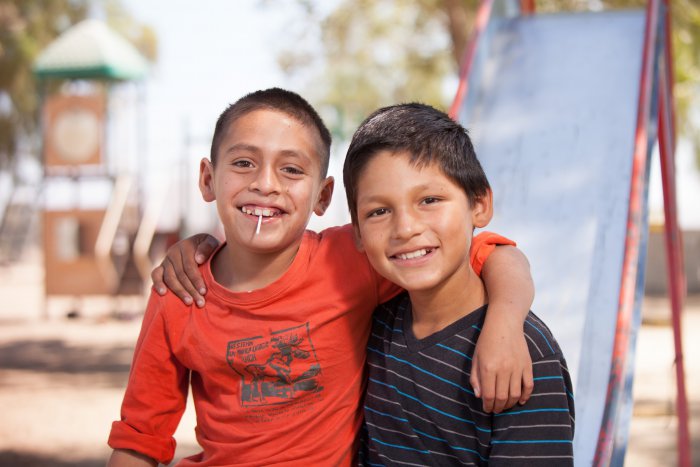 ---
Turn New Donors Into Lifelong Supporters like Corazon de Vida Does
---