How Much Does Language Matter In Fundraising?
Reading Time:
3
minutes
I recently wrote about some of the research that's been done on mirror neurons and language in your fundraising appeals. With thoughtful selection of language, you can draw your readers into your narrative and engage them emotionally. The words you choose are a very important in determining the success of your fundraising efforts.
Sure, there are other factors that determine the success, or failure, of fundraising appeals. For example, the size of your list, the timeliness and frequency of your sends, and the visuals you use. New research now supports the idea that word choice is extremely important in fundraising as well.
Researchers at Georgia Tech recently reviewed over 45,000 projects on Kickstarter to figure out which commonly used phrases were predictive of fundraising success. Kickstarter doesn't provide a perfect one-to-one analogy with nonprofit fundraising, but there are still lessons to be learned from this study.
Kickstarter vs Nonprofit Fundraising 
People from all over the world use Kickstarter to raise money for creative projects. The basics of the popular crowdfunding platform are pretty straightforward. Individuals want funding for their project, so they create a page on Kickstarter. They share that page across the internet and accept contributions to fund the project.
In return for their financial support, backers receive an incentive. For example, if the project involves a new line of furniture, backers may receive a piece of furniture for their support. What's important to note is that only projects that reach their goal within the time limit will receive the funds pledged.
Long story short, Kickstarter is unlike online fundraising for nonprofits because it usually involves an exchange of goods and it embraces an all or nothing model. Despite the differences, there are insights from the study relevant to nonprofits.
About the Language Study
The Georgia Tech researchers used a computer program to scrape the language on roughly 45,000 different Kickstarter pages. From this pool of project pages, the researchers extracted over 9,000,000 different phrases to analyze. In order to limit the sample to commonly used phrases, however, the researches reduced the sample to phrases that were used at least 50 times and that were used at least once in each of Kickstarter's 13 different project categories. This narrowed the field down to around 20,000 phrases.
So what did the study show at the end of the day? Well, after accounting for 59 other variables that were likely to be predictive of whether or not a project was fully funded, the researchers determined that certain phrases were highly correlated with both successful and negative funding outcomes. As they write in their paper:
We find that among 59 control variables and 20,391 phrases, the top 100 predictors of funded and not funded are solely comprised of phrases.
Bottom line, language matters. Further, the researches found that many phrases used for fundraising success use established principles of persuasion. The researchers were able to draw connections between many of the predictive phrases and persuasion concepts like reciprocity, scarcity, social proof, social identity, liking and authority.
Of course, not all of the phrases associated with successful funding aligned with preexisting principles of persuasion. As it turned out, the word "cats" was also a significant predictor of funding success. As if we needed more proof that the Internet does indeed love cats…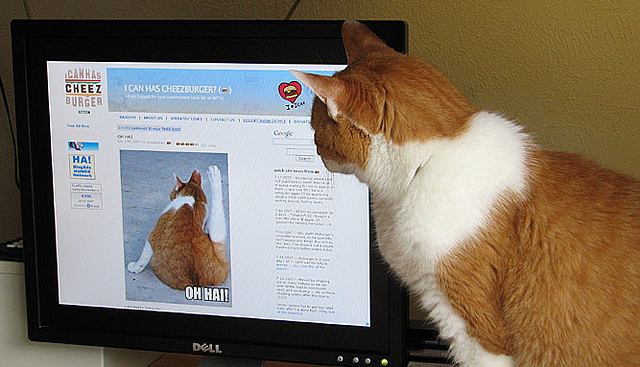 So What's The Takeaway?
At the end of the day, there's not a singular straightforward conclusion to draw from this latest Kickstarter study. Don't plaster your next appeal with top Kickstarter phrases and cat photos. However, there's one thing it reinforces. Don't neglect the words on the page or traditional concepts of persuasion.
Common places we see text getting ignored are campaign landing pages, body copy of fundraising campaigns, and default email appeal text. Take time to customize this text and align it with persuasion norms. It may lead you higher degrees of success down the road.
---
How to Create a Successful Year-Round Fundraising Strategy
Subscribe to the Classy Blog
Get the latest fundraising tips, trends, and ideas in your inbox.
Thank you for subscribing
You signed up for emails from Classy
The email you subscribed is