Safe Kids Worldwide created Safe Kids Day to celebrate kids and raise awareness and funds to prevent childhood injuries, the number one killer of kids in the United States. National signature events were held in April in Los Angeles and New York City. In addition, Safe Kids coalitions hosted more than 130 events in their communities. Together, proceeds from these events exceed the one million dollar goal.
An impressive list of corporate sponsors helped make that possible, including Children's Tylenol, FedEx, and the GM Foundation. Working with sponsors has helped increase the reach of the campaign and given Safe Kids access to some unique opportunities.
StayClassy caught up with Shannon Sullivan, Chief Development Officer, and Martha Wilcox, Chief Marketing Officer at Safe Kids to learn more about the events and marketing initiatives that helped raise awareness for the cause.
Asking Corporate Sponsors for Donated Media
To boost their marketing initiatives, Safe Kids reached out to their corporate sponsors and asked them to donate media to the cause. Sponsors generously donated media through their value-added media buys, and Safe Kids was able to place ads on radio, in print and online in national magazines and top networks to promote the cause. This had a tremendous impact on the reach of the campaign.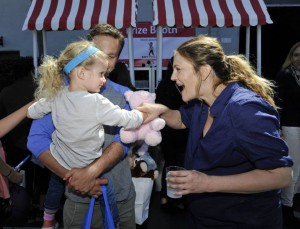 Safe Kids was also fortunate to draw an impressive roster of celebrity support. Drew Barrymore and Ciara, both nine months pregnant, created tremendous media attention at the signature event in Los Angeles. Other celebrities who either attended events or agreed to be a Safe Kids Day Celebrity Hero included Sharon Stone, Kate Hudson, Mark Wahlberg, Neal McDonough, Gwen Stefani and Vanna White.
An AP interview with Drew Barrymore and Safe Kids President Kate Carr generated stories across the country and their media coverage included the Huffington Post, E, Entertainment Tonight, People Magazine, US Weekly and USA Today.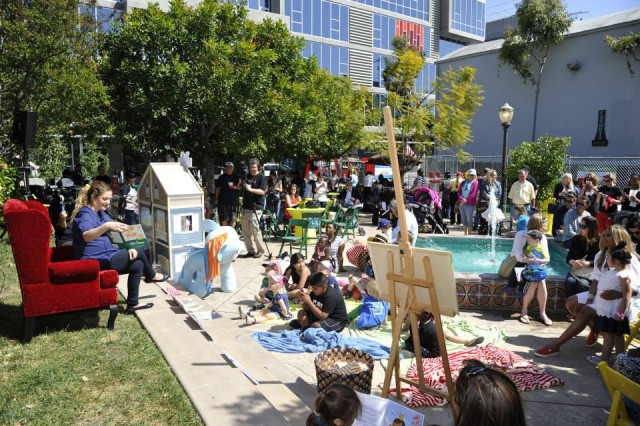 Total media impressions for Safe Kids Day 2014 topped 730 million.
The Easy to Download Action ToolKit
Safe Kids HQ staff provided marketing and fundraising tools to coalitions managing local events to help them spread the word and raise local resources. A wide variety of marketing resources were accessible through the Safe Kids Day online toolkit, including Facebook ads, online ads, tip sheets, printable stickers, social media posts, banners and web badges. The materials made it easier for the local coalitions to host their events and provided a consistency in the look and feel across the nation.
They also created a similar toolkit for sponsors that empowered them to share their involvement with the cause online and through social media.
Coalitions Use Peer-to-Peer Fundraising for Community Events
A number of Safe Kids local coalitions didn't have the tools internally to receive online donations, but with access to the p2p fundraising page, they had what they needed to raise funds locally.
The team fundraising pages are used to advertise their local events, feature local sponsors, and generate donations. It is only the second year that Safe Kids coalitions have been using the p2p pages, but Shannon described it as being a powerful tool that coalitions will continue to rely on in the future.
Families that have been deeply impacted by a preventable childhood injury have also started to step forward to raise awareness for Safe Kids Day. P2P fundraising has made it easier for those invested in the Safe Kids Day cause to honor a child's legacy.
Socially Savvy – Creative Marketing Initiatives Make Some Social Noise
Thunderclap is a crowd-speaking platform that enables a single message to be mass-shared so it rises above other noise on social media. This was the first time Safe Kids launched a Thunderclap campaign and it was met with tremendous success.
It was their goal to get 100 people to participate in the Thunderclap, but 296 people ultimately signed up to clap with a reach of 428,896. It was an easy grassroots effort that had a significant reach.
In addition to Safe Kids Day, Safe Kids Worldwide works to protect children throughout the year through advocacy, education and awareness campaigns.
Learn more about Safe Kids Day and Safe Kids Worldwide.

---
Have an Idea for a Fundraising Campaign?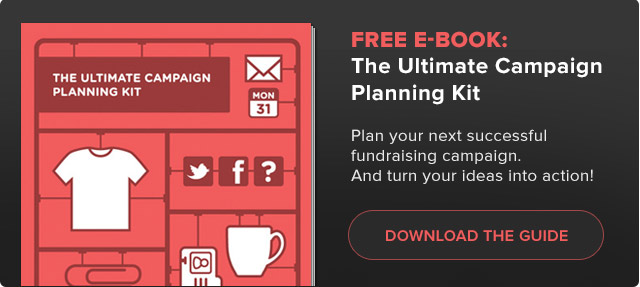 ---