Mental health is the foundation for individual well-being and the effective functioning of a community. – The World Health Organization
Mental health is the foundation for individual well-being and the effective functioning of a community. – The World Health Organization
Five years ago paddle boarding was not a popular sport in Austin, Texas. It was an activity Mark Garza had just discovered. This was around the same time Mark's father was diagnosed with stage 4 prostate cancer and was told he had 8-12 months left to live. After meditating on his paddle board early one morning, Mark was hit with an epiphany: Hosting a paddle board event to raise awareness for the mental health of those dealing with a cancer diagnosis. And so, Dam That Cancer was born. Paddlers would travel from dam to dam in Lake Austin – a full 21 miles – while raising awareness for those impacted by cancer.
Mark admits that Dam That Cancer started off as more of an awareness campaign to garner media attention for the cause. However, the first event ended up raising $35,000 for those in the community diagnosed with cancer, including their families and loved ones. The very next day, Mark founded the Flatwater Foundation.
Today, Flatwater continues to give cancer patients families and their loved ones access to the therapy and physical activities needed to improve their mental health. This year they hosted the 5th annual Dam That Cancer and raised $250,000.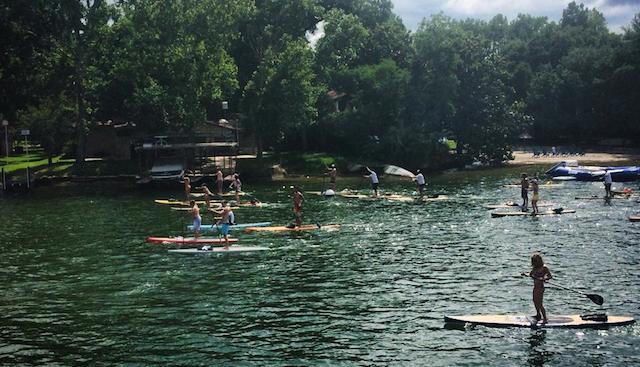 A Bit about Dam That Cancer
The event itself is capped at 75 people for safety purpose, so while the event itself has not grown, the event's reach and dollars raises has. Mark attributes their fundraising success to their dedicated participants. Paddlers have to apply to be a part of the event and their application requires them to tell their story.
Once selected, paddlers dedicate to raising $2,000 through peer-to-peer fundraising. Mark explained that people find it an honor to be selected to paddle and are incredibly dedicated to the cause. Having a smaller group also allows people to get to know one another and exchange stories while they paddle for the event. As Mark puts it, "We have created an army of really fun, dedicated people that are passionate about the cause – and it works."
Supporting Fundraisers
As an organization, the Flatwater Foundation supplements each paddler's fundraising efforts through social media. Mark says they capture a paddler's story in a few words and then share it through their social channels. They also coach their fundraisers through an email campaign and arm their paddlers with information on how to effectively raise money for a cause.
Strong Partnerships with the Community
This year, a local Crossfit gym in Austin stepped up to support Dam That Cancer. The owners of the gym were intrigued by the Flatwater Foundation's mind and body concept and how they support mental health through physical activities. It was a perfect partnership and opportunity for Flatwater to raise awareness throughout the community. They were able to touch 600 to 700 new people that otherwise might have still been unaware of their cause. The gym offered some free work outs leading up to the event and for an entire week waived all class fees in exchange for donations. In total, the gym raised $20,000.
Flatwater also has a partnership with a very popular local retailer in Austin: Tyler's. Tyler's has facilitated Flatwater's relationships with Nixon, Rainbow, and other brand products that paddlers receive in their Dam That Cancer swag bag. Thanks to Tyler's support, Flatwater has been able to strongly incentivize participants.
Creativity is Key
Mark attributes the Foundation's growth to his and Rob's background in advertising. Mark says they learned right away to lean on their creative sides and it's something required to do an event that stands out. He continued to say, "Every little thing you do to cut through the clutter, being bold and being brave, getting outside of the norm, is something that can really drive success." (Plus, the recent rise of paddle boarding as a sport has been a little extra bonus!)
The Future of the Event
Although the Flatwater Foundation is excited about Dam That Cancer's success, Mark and the team are dedicated to focusing on growing the organization itself. By being more dedicated to their mission through year-round activities and projects, they're better able to serve constituents and support mental health services for cancer patients and their families.
More Info About Flatwater
---
Have an Idea for a Fundraising Campaign?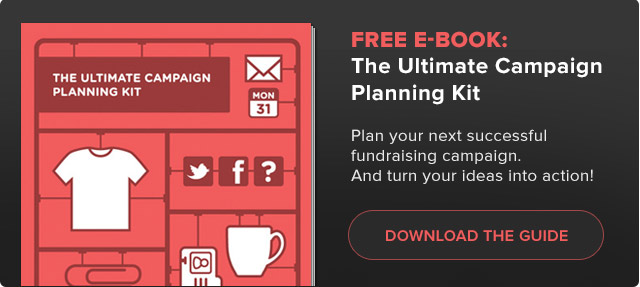 ---
Images courtesy of the Flatwater Foundation