I grew up in the 80s and 90s, so I am an early millennial (sometimes referred to as "generation we"). In fact, I was born in the year that is typically credited as marking the beginning of generation Y and the end of generation X: 1981.
X = realist (pre 1981)
Y = idealist (post 1981)
My generation was the first to grow up with computers in the home. By the time we were in college, 97% of us owned a computer, and 95% had a cell phone. I remember using MS DOS to install computer games with my brother when we were very young, hanging out in AOL chat rooms in grade school, and eventually communicating with all of my middle school friends more through instant messenger than in-person.
My peers and I have literally been plugged into one another our entire lives, and this interconnectedness has helped open our eyes to a world of possibilities. We have learned to dream big, and technology has become our microphone, our canvas, and our toolbox for interacting with the world.
There are 80 million millennials in the United States alone (1981-2004); that's larger than the entire American Baby Boomer population. [1] This post is primarily aimed at helping cause-based organizations engage and empower millennial audiences, but every type of organization really needs to craft a strategy for reaching this critical segment of the population. As time rolls on, those who do not are destined for decline.
As Derrick Feldmann, the CEO of Achieve, and co-author of 'The Millennial Impact Report' puts it, "It is not overstating to say that a big part of the nonprofit sector's future relies on its ability to respond
to these young people's charitable inclinations." [2]
I couldn't agree more.
This post is the first in a series of posts designed to help your organization meet the critical challenge of engaging millennials effectively. We've started by putting together our 10 key tenets for engaging millennials.
I hope you find this information valuable, and please tell us about your own experiences in the comment section below.
– Scot Chisholm


---
10 Keys for Engaging & Empowering Millennials
1. Build instant (and we mean instant) credibility
You know that expression, "You only get one chance to make a first impression?" Well, this couldn't be truer with millennials.  Your website is the face of your organization's online presence, and (whether you like it or not) millennials will judge the merit of your organization in a matter of seconds based on how it looks. We're accustomed to using aesthetics as a quick proxy for determining value. Don't underestimate the importance of clean design, vivid imagery and clear messaging.  If your online content looks less than inspiring, you're going to have a very hard time capturing the attention of millennials for any meaningful length of time.
2. Tell us why we should we care
Once you've caught our attention,  you need to quickly paint a compelling picture of what your organization stands for. Powerful stats, info graphics, and compelling images work well. But the best approach is to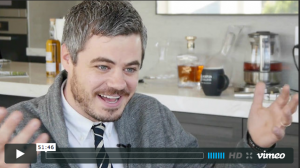 use a short personal video message from a founder or another high-level person within your organization. That's because the easiest way to convince us that we should care is by showing us why you care. What drove you to dedicate your life to this cause?  What did you learn or experience personally that led you down this path? When you make it easy to connect emotionally with your broader cause AND you show us your own personal desire to help, you'll send the right signals. Demonstrate your personal passion and you'll earn our trust (for now).
3. Give us a "villain"
Our generation is united by a deep-seated idealism, a desire to literally save the world. It's important to stir up these emotions by showing us the cold, hard facts; and, it's even more important to show us someone, or something, that we can channel these emotions toward. For an organization like Invisible Children that has the mass-murderer Joseph Kony as the villain, this step is pretty straightforward.  But even when the problem is more nebulous, like the global water crisis, it's still possible to tell the story in a way that gets our blood boiling.  Charity:Water casts our own inaction as the villain in its story.  How could we possibly sit back and let "children share dirty water with cows and wild animals?". Your villain doesn't need to be a person, but you do need to bring it to life for us. Help us understand and feel what we're fighting against.
4. State the impossible
Millennials love the impossible. Lay out a challenge that everyone else says can't be accomplished, and millennials will rally to your call.  This "impossible" goal will be closely linked to the larger vision of your organization. What does the world look like when your mission has been accomplished? What's standing in the way? And how are we going to collectively change that?

Who are you to end a war [they say]? I am here to tell you – who are you not to?
Jason Russell, Kony 2012
5. Let us define our own 'why?'
This is an important one.  A leader in your organization needs to clearly communicate his or her personal passion for the mission  (see step #2), but that's only a starting point to get us interested enough to take action.
For millennials to truly commit to your organization, they will need to internalize the cause and decide why it matters to them personally.  That's why it's critical to give millennials a vehicle to tell their own story as part of your larger story (expressing why they got involved via a personal fundraising page, video log, facebook comments, etc.).  When you give them this personal outlet , they are forced to go through the process of rationalizing their own involvement. Only then will they become ready to fully join the larger community.
6. Promote a common purpose
Although millennials like to individualize things before committing (#5), once they do, they'll dive in headfirst.  This is especially true if they feel like they are part of a broader community with a shared purpose.  It's important to clearly display a collective goal (i.e. dollars needed, # of signatures, # of volunteers, etc.) and make it easy to see other people who are part of the community. How is my involvement helping to move the needle for the organization, and how many others are also participating with me?  Millennials want to see how their action (or inaction) affects the overall success or failure of the community as it collectively tries to achieve its objective.
7. Be ultra transparent
Millennials grew up with information at their fingertips; they question everything. The importance of demonstrating how donations will be used cannot be understated. And the importance of demonstrating the impact of your work also cannot be understated.  Keep in mind though, these are two separate challenges and addressing them as one can lead to confusion.
To achieve transparency in your fundraising efforts, you need to explain how the funds will be utilized.  What are you paying for (even general operating costs), and how is that going to help your organization move the ball forward?  To achieve impact transparency, you need to show us examples of your organization in action and the ultimate results of your work. Charity:Water does both really well:
Fundraising transparency: Each drilling rig will cost $1.2M (our goal), which can drill 80 wells and provide clean water for 40,000 people.
Impact transparency: Proving that each well has been drilled with photos and GPS so you can see the clean water made possible by your donations.
8. Show us progress (any progress)
The days of waiting around for a nonprofit organization's annual report are over. Millennials want to see your progress in real-time, the same way they consume most of their information on a daily basis. Progress can come in many forms though, and it does not have to be numerical. There's progress towards your overall mission, progress towards a specific goal, progress towards expanding your operational capacity, or even progress shown by simply giving supporters deeper insight into the work happening "on the ground" at any point in time. The most important thing is to demonstrate progress through constant communication, make it digestible for your audience, and celebrate this progress as a "win" in a series of many "wins" that will be necessary to achieve your larger objectives.
9. Inspire us with what's next
You've established credibility by demonstrating what your organization has accomplished thus far, now it's time to get me excited about what's next. It's important to clearly articulate your next organizational challenge, and lay the foundation for how I might become involved.  What is your latest goal?  To achieve that goal, what type of support do you need from your base and how can I individually help you? Fundraising, volunteering hours, thought leadership?  What will be accomplished if we tackle this challenge together, and what does that mean in the grand scheme of things?  Get me excited and then get ready to move me to action quickly (#10)
10. Move us to action
Of the thousands of millennials who partook in 'The Millennial Impact Report' survey, 75% said they had made a financial contribution, and 71% had fundraised for a nonprofit in the last year. [3] And even more staggering, of those who hadn't fundraised, 45% said they simply hadn't had the opportunity to do so. [4] The bottom line? Millennials want to get involved; all you have to do is ask us.
It is absolutely critical to give millennials a strong and unified call-to-action across all of your communication channels (email, social media, mobile, etc.).  We suggest moving them to an action that goes above and beyond a simple donation, like creating a fundraising page, hosting an event, or recruiting their friends to volunteer or sign a petition.  These types of "asks" allow millennials to personalize the cause, get their friends and family involved, and most importantly, deepen the emotional connection with your organization.
Hopefully you've found this article informative. The keys highlighted here are generalizations, but they can serve as a useful checklist as you seek to understand and interact with a millennial audience. We'll be following up with additional posts on this subject; in the meantime, feel free to check out the video of the talk that inspired this article below.
---
Learn More About Your Donors
---
[1] Compare, http://en.wikipedia.org/wiki/Generation_Y and http://en.wikipedia.org/wiki/Baby_boomer#Size_and_economic_impact
[2] Feldman, Derrick and White, Angela E., 2012 Millennial Impact Report, http://themillennialimpact.com/wp-content/uploads/2012/06/TheMillennialImpactReport2012.pdf, Achieve & Johnson Grossnickle + Associates, 2012.
[3] Id.
[4] Id.
Photo credits (in order): Unsplash, Invisible Children, Scot Harrison, Charity:Water, Jason Russel, still from Kony 2012, Flickr User gedenfield