How Your Nonprofit Can Get Started With Crowdfunding
Reading Time:
2
minutes
There are over 450 crowdfunding platforms out there, so how do you cut through the noise and select the right partner?
Well first and foremost, you need a platform that allows for, and is tailored to, nonprofit organizations. This removes about 95% of the options out of the gate. For example, a popular misconception is that Kickstarter is a viable option for nonprofit fundraising, yet Kickstarter actually prohibits "charity or cause funding" on its platform.
Selecting a partner who understands the needs of a nonprofit organization is essential for success, and will help you avoid huge headaches down the road. So, the first step is creating a list of possible platform partners and going from there.
Here are ten things to look for when doing your due diligence:
1. Supporters should be able to easily create fundraising pages on your behalf by filling out a short registration form or by using Facebook Connect.
2. Supporters should be able to personalize their page by adding a message, videos and pictures.
3. Supporters should easily be able to share their page via social media and email. When emailing, they should be able to import their address books.
4. When someone makes a donation to a fundraising page, the page should get credited, the donor should automatically get an e-receipt, and the fundraiser and organization should receive a notification so they can send a thank-you.
5. The platform should allow for team fundraising.
6. The platform should allow you to control branding so that your campaign and fundraising pages look like a natural extension of your organization's brand… not the brand of the fundraising platform. Proceed with caution if the platform does not allow you to remove their own logo or asks your donors for a "tip" when they are processing their donation.
7. It should be easy to export or import supporter data into the platform.
8. The fundraising platform should not store your donor/fundraiser email addresses in order to market to them directly. This is a huge red flag.
9. Can you plug merchant/gateway solutions into the fundraising platform? If so, which ones?
10. Does the platform currently work with organizations that are larger than your organization? Do you feel comfortable that you can grow into the platform as your organization gets larger?
---
Have an Idea for a Fundraising Campaign?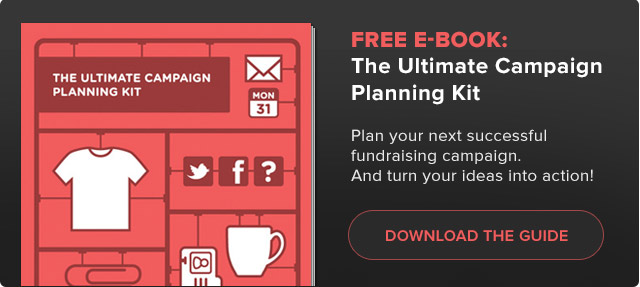 ---
Photo Credit: Flickr User kate at yr own risk
Subscribe to the Classy Blog
Get the latest fundraising tips, trends, and ideas in your inbox.
Thank you for subscribing
You signed up for emails from Classy
The email you subscribed is