In June, 10 social enterprises walked on stage and were recognized for their achievements in the social space. At Classy, we walked away humbled. The Collaborative left us more inspired and motivated than ever to chase our mission, which is to mobilize and empower the world for good.

Last month, we hit three major milestones that are getting us there:

The Collaborative went off in Boston

The new Peer-to-Peer Campaigns went into Alpha

Crowdfunding is big right now
1. The Collaborative and Classy Awards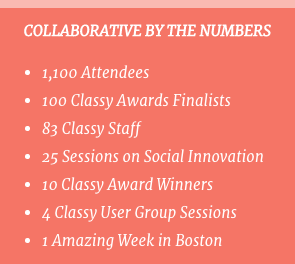 The Classy Awards started as a small event to recognize nonprofits in the San Diego community. It has since evolved into a two-day conference called the Collaborative, where hundreds of professionals come together across two days to discuss social innovation. The experience now culminates at the Classy Awards where attendees celebrate and recognize 10 exceptional organizations in the social sector.
For the first time ever, Classy, as a fundraising platform for nonprofits, cast itself from the sideline and made an appearance as a piece of the conference. Here's how:
Classy CEO Scot Chisholm talked about Classy's future in Tuesday's closing keynote…
Next-gen of @classy's fundraising suite goes beyond driving donations to managing donor relationships #classyfuture pic.twitter.com/GiiWgAQxAj

— Matthew Hurst (@MattHurst) June 14, 2016
…and answered client questions during a private client-only session on Thursday morning.
@classy client QA with @scotchisholm – discussing the most exciting features on the roadmap #collaborative16 pic.twitter.com/3iDyqnOvuj
— Joe Callahan (@joe_callahan) June 16, 2016
Product Managers Demoed Features and Connected With Clients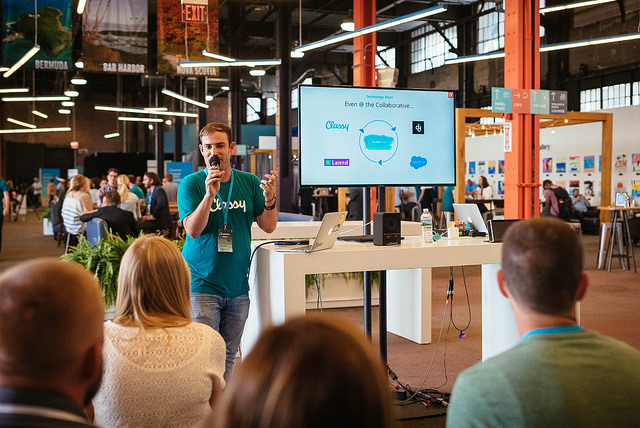 With many upgrades and new features on the horizon, the Collaborative was a perfect time to show what we've been working on, get feedback, take questions, and finally connect with nonprofits face-to-face. Product Managers discussed:
We Unveiled Progress to a Wider Audience
Progress is a platform to collect performance-related data on nonprofits and social enterprises. After years of assessing organizations for the Classy Awards, the team carefully developed a framework for organizations to articulate social impact. Shanna Birky, who has been with Classy for 10 years, and who is the product manager for Progress, demoed the platform to a packed audience. Classy Award finalists used Progress to apply for an award, and the Collaborative's Leadership Council used the platform to choose the final winners.

2. New Peer-to-Peer Is in Alpha
Last month we previewed designs for the new peer-to-peer campaign pages that are projected to go live in late summer. This month, a few organizations are testing out the upgraded campaign pages. Product Manager Matt Lackey and Product Designer Terry Breschi have been conducting interviews for feedback that will improve the final product.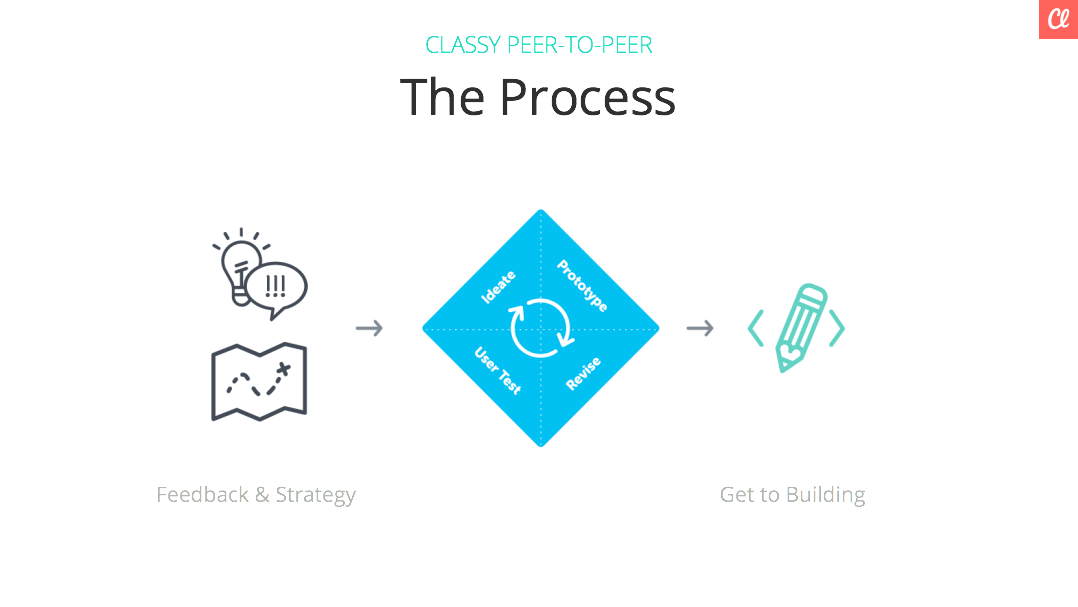 Like Crowdfunding before it, there's glee over the campaign's improved customization options and flexibility.
3. More Crowdfunding Campaigns Every Day
Since the upgraded Crowdfunding campaign type launched on May 1, 480 crowdfunding campaigns have been built with the new Fundraising Suite's design tools. That's 480 crowdfunding pages serving 480 unique causes, projects, or programs. We're learning from you every day and are delighted by the stories you're sharing. Keep at it!
If you're not already signed up for the Classy blog's weekly emails, sign up to stay up-to-date on Classy news, products and, of course, fundraising best practices.