Kick-Start Your Peer-to-Peer Fundraising Program
Reading Time:
5
minutes
Peer-to-peer fundraising is becoming more and more prevalent in today's nonprofit community. While new fundraising models come with the promise of greater impact, they can be intimidating to adopt. Here are some of the most important steps you can take to recruit peer-to-peer fundraisers and set them up for success.
Promote Peer-to-Peer Fundraising
Peer-to-peer fundraising empowers supporters to advocate for a nonprofit and help spread their message, but it doesn't work if supporters don't know they have this power. You wouldn't make a donation page for a campaign and then sit back and wait for the donations to come rolling in. You would email your supporter base, feature the campaign on your blog, and promote it with social media.
For a peer-to-peer fundraising campaign, you have to do the same. You can start by simply emailing your past donors to introduce your fundraising option. Emphasize that you're excited for this new fundraising resource and that it allows supporters to make a difference for a cause they love. Point out that creating a fundraising page is a quick and easy process. In just two minutes, they can start raising funds for your programs.
To show that individual fundraising is central to your organization's work, add a call to action for supporters to create their page. Put a "Start Your Campaign" or "Fundraise" button next to your "Donate" CTA to show that there are multiple ways they can help.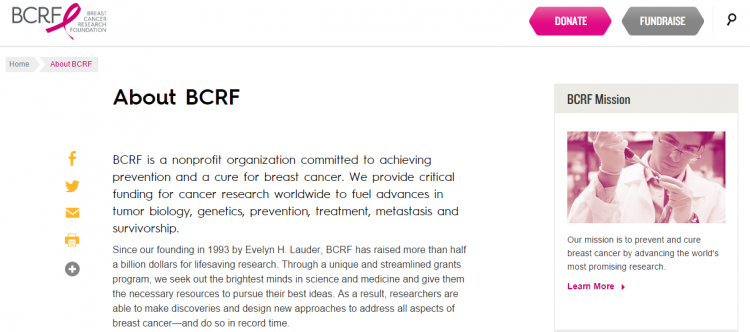 Making your peer-to-peer fundraising campaign visible and inviting is the first step to building a robust team of fundraisers to support you.
Give Examples and Inspiring Ideas
Once your community knows they can fundraise for your organization, you need to show them how it works. Keep in mind that while you are a development professional, your supporters may be fundraising for the first time. It's best to lay it out simply in a few steps.
1. Create your fundraising page
2. Set a goal
3. Add your picture and story
4. Appeal to friends and family
City of Hope made a great video to explain how to use their fundraising program, ourHope. They even use a character named Alice as an example to walk viewers through the process.
It can also be helpful to highlight some previous fundraisers to show supporters what their page will look like in the end.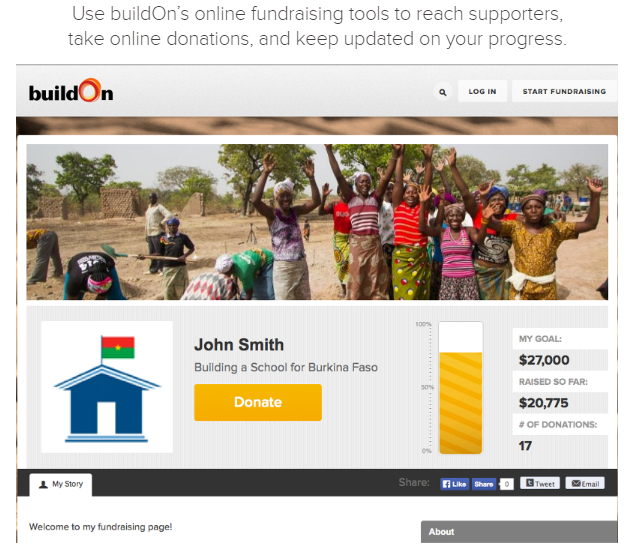 Help individual fundraisers get started on their campaign by giving them ideas about which life events can be turned into fundraising opportunities.
This shows supporters that anyone can fundraise. Whether they're celebrating a birthday, running a marathon, or sponsoring someone in need, they can create a fundraising page and start making a difference.
Give Goals With Meaning
Goals are an important part of any fundraising campaign. If you want supporters to fundraise for you, it helps to give them some direction that includes a meaningful goal to work toward. One way to do this is by linking donation amounts to the theme of the campaign. For example, someone turning 21 might try to raise $2,100 for their chosen cause. Someone running a marathon could ask all their friends to give $26.20 to their fundraising page.
You can also offer fundraising goals related to a specific need or project. Heifer International invites their supporters to raise $300 for a cow, which can help a family lift themselves out of poverty and Special Olympics asks you to raise $2,500 to sponsor an athlete. If you're feeling really ambitious, Pencils of Promise challenges supporters to raise $25,000 to build a school.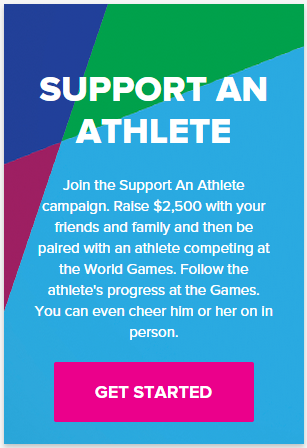 A concrete goal makes an online campaign more tangible to both the fundraiser and the donors.
A Few Tips Go a Long Way
In addition to giving your peer-to-peer fundraisers some example campaigns and meaningful goals, you should also give them access to some simple fundraising tips. From how to share your campaign on social media to how to phrase an appeal, giving fundraisers a little instruction will put them in a better position to succeed.
Team Rubicon proved this principle when they compared the results from two groups of fundraisers. One group was given a one-page sheet of fundraising tips to help them get started and the other group did not receive the tips sheet. The fundraisers who received the tips sheet raised almost three times as much as the other group.
If you need some tips for your fundraisers, download this customizable fundraising tips packet. You can even add your logo to brand the document to your nonprofit.
Celebrate Success and Recognize Fundraisers
If you want to grow your community of peer-to-peer fundraisers, you should show your appreciation for the ones you have and celebrate their successes. One way to accomplish both is to create a fundraising leaderboard to feature on your website.
A leaderboard like this one from Barbells for Boobs gives recognition to standout fundraisers and motivates other supporters to get involved.
Another good way to promote and celebrate your fundraisers is to feature individual campaigns on your website or social media platforms.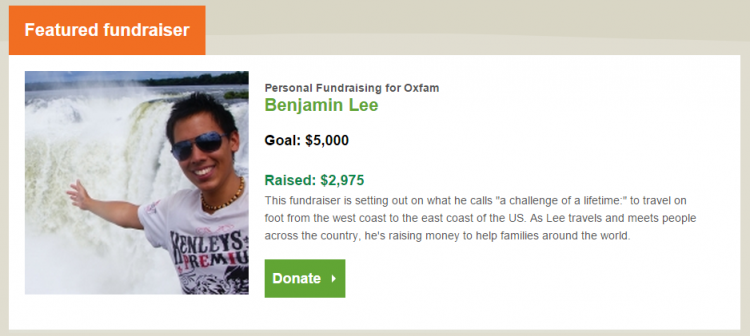 While public recognition is a nice way to say "thank you," you can also send a special "congratulations" email when a fundraiser meets their goal. This shows you noticed their help and appreciate their support.
Peer-to-peer fundraising is a huge opportunity for nonprofits to engage and mobilize their community to raise funds and spread their message. To educate your supporters about peer-to-peer fundraising, you need to promote the model and offer some guidance. With meaningful goals and a few helpful tips, your supporters can become effective advocates and fundraisers for your nonprofit.
Subscribe to the Classy Blog
Get the latest fundraising tips, trends, and ideas in your inbox.
Thank you for subscribing
You signed up for emails from Classy