Love146 is an organization combatting human trafficking through survivor care, prevention education, professional training for survivors and by empowering other anti-trafficking movements. The organization's most recent campaign, Tread on Trafficking, is all about putting the "active back in activism" by encouraging supporters to leverage their active lifestyles to raise money for Love146's educational and prevention programs.
Since kicking off the campaign in April, over 150 participants have raised more than $20,000 in support of the cause.
Launching a successful campaign takes a lot of work and strategic planning. To learn more about what Love146 did to prepare for Tread on Trafficking, we reached out to Love146's Communication Strategist, Ryan Day. Ryan shared his communication strategies and other key details that helped prepare for and build the strength of a campaign.
Building Momentum
Before launching Tread on Trafficking, Love146 had two other successful campaigns that helped build up some of their recent momentum. They partnered with Michelle Phan, an American make-up artist and entrepreneur, to create "Remember the Girl," a video which garnered almost two million views on YouTube.
This video was launched on International Women's Day and the campaign ran into April. Shortly after that, they held the Red Gala, to raise money for their upcoming U.S. survivor care work. Ryan explained that "Remember the Girl" created a lot of buzz and generated great PR opportunities for the organization. They wanted to build on the moment they had gained, so they held their annual Red Gala charity event and subsequently launched Tread on Trafficking.

"There is always a spike of buzz when you first launch a campaign. So when that spike started to go down, we held the Red Gala. Over the past two and a half months, we have had this sort of rolling momentum. Once things have started to slow down, we have launched another campaign that counteracts that."
Strategic Communication Keeps Participants Engaged
Love146 relies on effective communication to keep fundraisers engaged and motivated throughout the Tread on Trafficking campaign. In particular, fundraisers are sent weekly tips to help them be more successful in their person campaigns.
An email might ask supporters to call 5 people for donations, and provide a short telephone script to help them figure out what to say. Love146 has also sent out sample social media posts and special Facebook graphics. About 75% of the weekly emails fundraisers receive are practical tips, while the other 25% are inspirational and emphasize the importance of fundraisers' support.
They also have created a webpage with easy to access marketing collateral for those who are using p2p fundraising to support the campaign. Here, fundraisers have access to any assets they might need to promote their campaigns.
Matching Donations Encourages Fundraisers
This year Love146 set a higher fundraising goal for the Tread on Trafficking campaign than in year's prior, thanks to a matching gift program. Rather than having private donors donate a large sum of money at one time, these generous people are matching every dollar donated throughout the campaign.
The matching campaign empowers supporters to raise more money because they see their impact can be multiplied. Overall, they anticipate to receive $73,000 in donations from fundraisers which will end up totaling $146,000.
Transforming into a Year-round Campaign
Over the past five years, the Tread on Trafficking campaign has gained some great traction, with supporters interested to participate throughout the year. That's why Tread on Trafficking is now going to be a year-round effort. So, whenever someone might feel inspired to get active, they can start a fundraising page and start to tread on trafficking. Ryan is hopeful that if they leave the campaign open it will ultimately result in more buzz and donations generated for the cause.
Simplifying the Impact for Understanding

Love146 has a large portfolio of programs they support or participate in around the world, which can make it difficult to create a streamlined communication strategy. Ryan that there is always the question, "Are we going to focus our communications and marketing around easily fundable projects or are we going to take a more democratic approach and put it all out there."
With a background in strategic communication, it is no surprise that he prefers the more directed approach. He believes that it's better to feature one or two projects supporters can have a better understanding of exactly what they're funding.
Now that we're well into summer, this is a perfect time for Tread on Trafficking to gain further momentum, as people get active in the sun. To learn more about Love146 and participate in Tread on Trafficking, visit here.

---
Have an Idea for a Fundraising Campaign?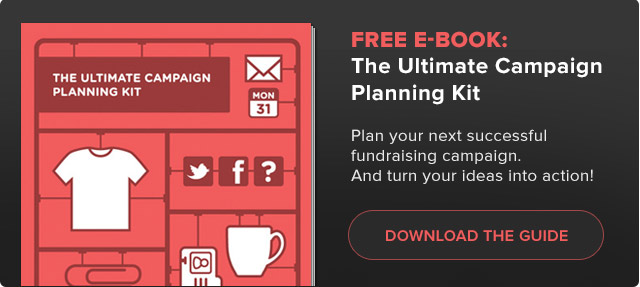 ---
Image Credit: Love146