Love146 + Sevenly: How Your Nonprofit Can Use T-Shirts to Raise Money Too
Reading Time:
3
minutes
Who doesn't love a cool t-shirt?
They're comfortable, inexpensive, and you can get them in any color and style. For-profit retailer Sevenly sells plenty of them, but their t-shirts represent more than a fashion statement. This week, they are partnering with Classy client Love146 to fundraise for a great cause.
Read on for details on who these organizations are and how treating yourself to a new shirt can help fight human trafficking. Then we'll discuss how to use merchandise in your fundraising plans.
What is Love146?
This international human rights organization envisions a world free from human trafficking and exploitation. Founded in 2002, Love146 cares for formerly trafficked children and provides preventive education in American classrooms.
While they operate in Philippines and the United States, they also connect with and support grassroots abolition movements in other parts of Asia. Last month, we wrote about how their peer-to-peer fundraising campaign, Tread on Trafficking, is putting the active back in activism.
What is Sevenly?
Sevenly is a for-profit business that partners with nonprofits (a lot like Classy). Their online store sells tons of cool products including t-shirts, jewelry, backpacks, alarm clocks, dog leashes, and art prints.
Part of what makes Sevenly different is that they employ in-house artists to create designs with humanitarian themes. The other is that for every item they sell, they donate $7 to charity. A different organization is featured each week and Monday August 11 kicked off the campaign for Love146.
While many of Sevenly's products can be bought week after week, some designs are specific to the featured organization, so get them while you can! The company amps up the urgency by putting a campaign countdown on their website, along with a fundraising progress bar. Since its founding in 2011, Sevenly has raised $3,738,035 for charity.
The Campaign
For seven days you can help Sevenly and Love146 reach their $7,000 fundraising goal, one t-shirt at a time. Love146 joins a star-studded club of featured nonprofits including the Special Olympics, Blood: Water, and Autism Speaks.
Using Merchandise to Fundraise
You may be wondering how your nonprofit can offer merchandise to supporters. Many organizations allow their community to shop for a good cause. As we noted in a previous blog on scaling an awareness campaign, t-shirts and other merchandise can be a great way to reach more people and start conversations about your cause.
You have a number of options when it comes to creating and selling your products. You can use existing logos and designs or commission work from an artist. You can sell exclusively at events, online, or both. There are several retailers that allow nonprofits to create and sell their own t-shirts, such as Cafepress and Teespring.
If you like what you see from Sevenly and want to become one of their featured nonprofits, you can apply here.
Selling branded t-shirts won't negate the need for traditional and peer-to-peer fundraising, but campaigns like this one by Love146 and Sevenly is a fun way to raise money and let your community show their support.
Want Funding, Year-Round? Power It With Inbound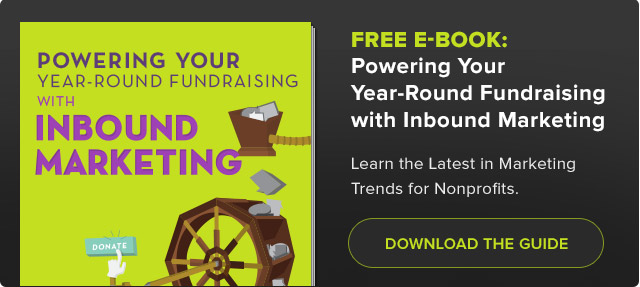 Subscribe to the Classy Blog
Get the latest fundraising tips, trends, and ideas in your inbox.
Thank you for subscribing
You signed up for emails from Classy