Marketing Challenges: Engaging Casual Donors to Maximize Fundraising ROI
Reading Time:
3
minutes
Two of the biggest benefits of online fundraising are being able to quickly acquire new donors, and being able to empower existing supporters to make meaningful contributions on their own terms. Innovative platforms like Classy, HubSpot, and Facebook, help nonprofits reach more new donors, faster, and from a much wider pool than ever before.
As more and more nonprofits adopt this style of fundraising though, an important question emerges…
What's the real value of these online-acquired donors?
Here's a common scenario: David loves the World Food Program. To show his love, David creates a fundraising page and shares it with his friends and family, asking them to donate. David's uncle has never heard of the World Food Program, but the appeal tugs at his heartstrings and he wants to support his nephew. He donates $50. But, then what?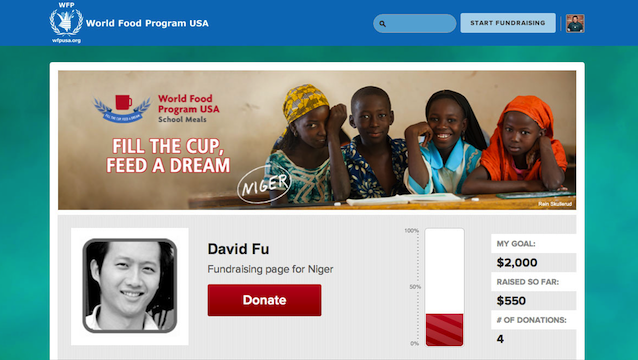 David's uncle is what's known as an emotional donor. He thinks WFP is probably a good organization, but he is giving primarily based on the emotions inspired by the appeal and his connection to his nephew. He has no deep understanding of the cause, the programs, or the impact they help create. David's uncle has given $50, but probably has no intention of ever giving again. Most of your donors are like David's uncle – or at least they are the first time they donate. In fact, depending on which study you read, around 70% of first-time donors do not give to the same organization in the following year.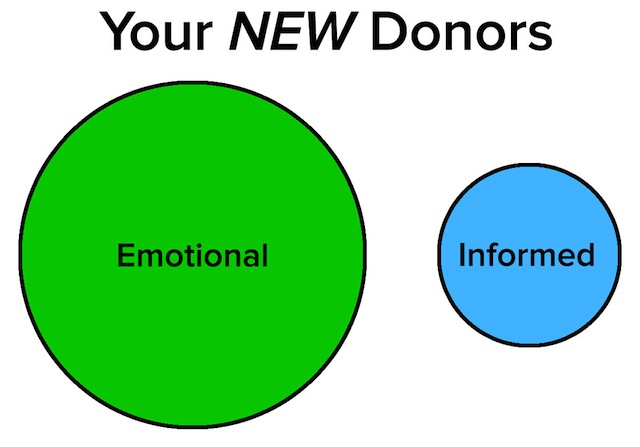 To maximize the lifetime value of your donors, the total amount they'll contribute during their involvement with your nonprofit, it's important to educate them about the good work you're doing and more fully invite them into your community. You need to share why the cause is importantand why their continued involvement matters. In essence, you need to teach David's uncle about what it is you're really up to, and instill in him a personal desire to join your movement.
By engaging with your casual donors after their initial contribution, and improving their knowledge about the cause, and the impact your organization is making, you'll increase the chances they'll come back to give again and again. In doing so, you can elevate them from being a one-time emotional donor to someone who's invested in your organization on an intellectual level as well – and hopefully convert them into a recurring donor, and someone who's a proactive evangelist for the cause.
How you communicate your impact matters. Of course there are a million strategies for doing so, and the advent of new technologies is making it ever easier to do so. With that in mind, we created an informative webinar full of useful tips and inspiring case studies to help point you in the right direction. In it, we discuss:
Strategies for communication
Developing a coherent story line
Automated email engagement
Creating an immersive online experience
And much more…
Click to view the webinar and download the slides!
Photo Credit: Flickr User The U.S. Army
Subscribe to the Classy Blog
Get the latest fundraising tips, trends, and ideas in your inbox.
Thank you for subscribing
You signed up for emails from Classy