There are many milestones in the life of a growing company, some big and some small, but all memorable in their own right. Today, we feel fortunate to be able to tell you about a big new milestone for Classy; we have hired our first-ever Chief Technology Officer, Mike Young.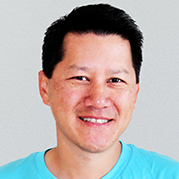 Mike Young
Chief Technology Officer, Classy
Mike is creating big shoes at Classy as the company's first CTO. He comes to us after serving in roles as Chief Technology Officer at Redfin, Lead Program Manager at Microsoft, and Chief Architect at Plumtree Software. A UC Berkeley graduate in electrical engineering and computer science, he brings decades of technology experience and a proven track record of excellence working in the fast-paced environment of a growing start-up. To say that we're excited about having Mike at Classy, and what that will mean for our community of amazing customers, would be a pretty dramatic understatement.
To introduce you to the man now at helm of Classy's technology we sat down with Mike to get his take on what joining Classy means to him.
---
Classy: We're so excited you've joined the Classy family. How did Classy fit into your career when you were assessing the opportunity? In other words, why Classy?
Mike: Why not Classy? Classy is that rare company with an incredibly compelling mission, a great startup culture, and a genuine opportunity to change an industry. The shift to online fundraising taking place for social impact organizations is exciting in itself, but after hearing more about the team's long-term vision I started getting really excited. In my own assessment, it was hard to imagine passing up an opportunity to be part of something that could fundamentally change an entire sector for the better.
Classy: Software has been the backbone of your career, but the nonprofit sector is new to you. What appeal does this sector bring to you?
Mike: On a personal level, it's extremely gratifying to go to work everyday thinking about being part of the social impact that our customers are working towards. It would be hard to choose what I'm more excited about: the mission of the company or the ability to build innovative, disruptive technology. I guess that's something nice about working here, we don't have to choose between the mission and the tech. Because Classy is innovating for social impact organizations, they are very much one and the same.
Classy: You've worked with several successful startups, particularly ones that have moved through rapid growth stages. What were you looking for in Classy, or any other company, as indicators of what team you'd like to join?
Mike: My assessment criteria was actually quite simple. Did the mission of the company, the people, and their values align with mine? I see Classy as brilliant. Add to that a world-class design culture and a huge market opportunity, and I was easily sold.
Classy: You've been with Classy for 60 days, give or take. What's the #1 thing you're most surprised by? The #1 thing you're most impressed by?
Mike: Has it already been over 2 months? That's hard to believe. I guess I've been most surprised by the people. Classy folks are even more passionate than I had expected. Classy is a place that is driven by the social good mission but is filled with talented entrepreneurs. I love that and can't wait to see what we will continue to accomplish together.
For more information on our company, our team, or our advisory board, check out our story.
If you are a nonprofit or social enterprise, we'd love to hear from you about the possibility of working together! Please get in touch here.
---
We made three exciting announcements today. Check out our other news: