In the pantheon of epically creative fundraising ideas, this one has to be close to the top. We've written previously about a man living in a cage, people not bathing for a week, and groups jumping 18,000 feet out of airplanes to raise money for causes they care about…but this one takes the cake.
Meet Jessica and Jeff Van Squigglebottoms.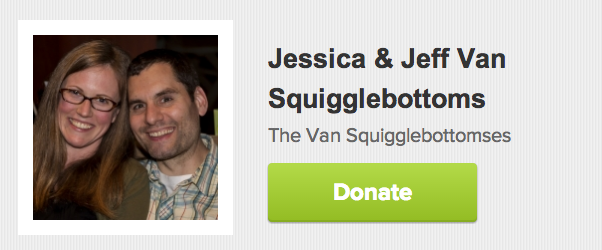 Well, sort of. They aren't the Van Squigglebottomses quite yet, but this intrepid couple has pledged to legally change their last name to Van Squigglebottoms if they can raise one million dollars for Oxfam America by December 31st 2013.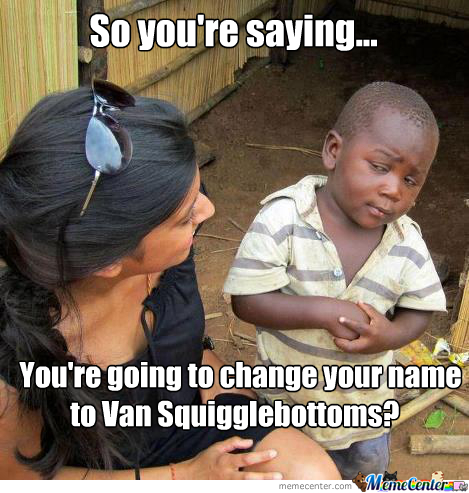 There's nothing funny about global poverty, but this has to be one of the most lighthearted approaches to alleviating a serious problem that we've ever come across. Spread the word and help the Van Squigglebottoms become a reality!
Here's their fundraising page. 
If they reach one million we're gonna be like…
---
Title Image: Flickr User oskay