Terri Harel
StayClassy Marketing Associate
Software Advice recently released a report on nonprofits' evaluations of new software in 2013. It's notable that from a sample pool of 2,313 interactions, the majority of buyers included in the analysis are smaller organizations. 56% of buyers have 10 or fewer employees, while 69% generate less than $1 million in annual revenue.
The study indicates that the social sector is looking to adopt more effective methods of data, donor and internal management, to match the sparser staffing and tighter budgets shared among many smaller nonprofit organizations.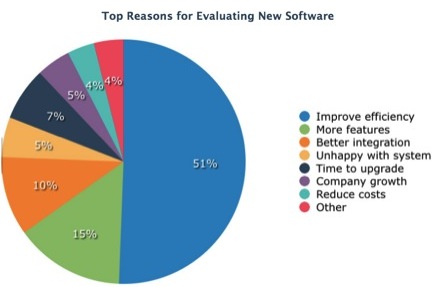 Here are the key findings of the report:
The number one reason for evaluating new software is to streamline daily operations
Most buyers who have a system preference favor cloud-based models
The top-requested application across all buyers is fundraising management


The study found that nearly half of buyers are still using manual methods of data management and task-tracking – such as pen and paper and spreadsheets – which can be overwhelming and cumbersome, and explains why many organizations are interested in purchasing software that simplifies day-to-day operations and fundraising.

Additionally, web-based systems, as opposed to localized software installations, could be more appealing to smaller organizations because they incur a lower hardware cost. Cloud-based applications generally don't require extensive resources but can offer greater integration flexibility, squaring the age-old belief that bigger organizations have it better.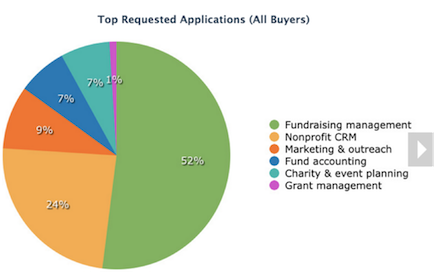 Online Fundraising is Now
Overall, the report seems to suggest that a growing number of nonprofits are realizing that choosing the right software can help them improve almost every facet of their operations, from fundraising to staff cohesion.
Online giving grew 14% in 2013, making it more critical now than ever for organizations to get the most out of their online presence. By selecting the appropriate tools, like fundraising software and Customer Relationship Management (CRM) systems, nonprofit organizations can take advantage of this growth.
Tracking Donor Data and Increasing Engagement
Nearly a fourth of all nonprofit software buyers requested a CRM application to manage donor relationships. By correctly utilizing a CRM, nonprofits are empowered to improve donor engagement while using a breadth of reports to make smarter strategic decisions. Data collected through a CRM enables organizations to better understand supporters, their giving habits and engagement levels.
Through these new understandings, an organization can craft donor personas, which in turn provide the insight an organization needs to personalize communications with donors, grow trust and increase commitment to a cause. In the long-term, these tools can help an organization scale and improve donor retention. Whether you use the data to ask donors to make fundraising pages at exactly the right time or convince long-time donors to become large-gift givers, the value of a CRM is clear and immediate.
All around, having access to this streamlined data can knock out a lot of speculation and help your entire team make data-driven decisions. In turn, your organization will be able to operate more efficiently, engage donors at a deeper level, and maintain longer-term revenue growth.
---
Have an Idea for a Fundraising Campaign?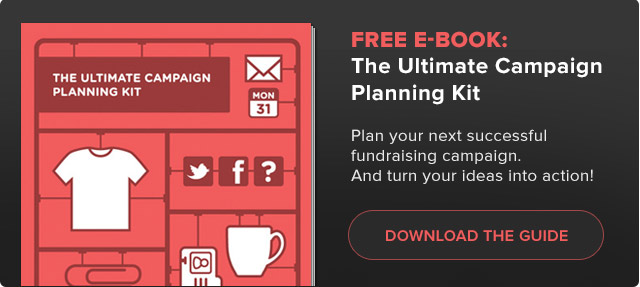 ---

Image Credit: Pollen