Welcome to the Weekly Round Up, a collection of our staff's favorite informative and relevant reading, viewing, and listening from around the web. Our goal is to empower our readership both personally and professionally so that, together, we can develop constructive discourse around best practices in the nonprofit sector! This means we really want you to join in too, so be sure to post your best finds in the comments and feel free to chime in with your thoughts about these articles. Check back next Friday for our second round up!
News
NTEN offers a comprehensive overview of Google's latest algorithm and details why it would better serve nonprofits to focus more attention on some of the search giant's other updates. A great read for nonprofit marketers.
Nonprofit Quarterly's history lesson about the War on Poverty and why President Johnson's policy moves in the 1960s should matter to nonprofit professionals now. A great read for everyone at the office.
Donor Management
The VP of Marketing at Bloomerang, Steven Shattuck, gives some valuable advice on donor segmentation and the importance of the practice for marketing, asks and relationship building. A great read for marketers, directors, development professions and campaign managers.
Data Informed Nonprofit
It's more apparent than ever that it's analytics or the highway in 2014. Everywhere you look, in every sector the buzz is how to better utilize data to become smarter, faster and leaner. This list by Mashable is a great place to start familiarizing yourself with analytics trends.
Tableau is one of the global leaders in data visualization and data processing software. Their enterprise-grade products power the those at the forefront of the big data revolution. This is a great slideshow of really forward-thinking, bleeding-edge operational trends and I'd really recommend looking through this list to familiarize yourself with what the best organizations are doing to be well-informed and efficient entities.
Nonprofit Marketing
An excellent, outside-of-the-box PSA / Marketing video by the Heart & Stroke Foundation
This one will take you a little while to get through, but it's worth the effort. In a thought-provoking piece, Julie Dixon and Denise Keyes challenge the way that social media has been incorporated into traditional donor engagement models. It's a comprehensive piece, and while we are 100% sure we agree with all the points made, it is definitely thought-provoking.
Nonprofit Tech
Design and user experience on the Internet have never been more important and for nonprofit organizations, this means a lot of attention to website optimization as more and more donations are made online. Nonprofit organizations should be going to great lengths to improve the donation process on websites, make their information easy to read, accessible and a pleasure to look at. This is a really great read on some minor, easy changes to your website that could have serious ROI for your nonprofit.
Nonprofit Best Practices
If you follow tech at all, you definitely know about the start up revolution. Most of the web applications you use daily are probably start ups and those companies have probably relied heavily on a new business methodology called The Lean Start Up. The Lean practice encompasses more than low resource investment and efficient operations – it encourages fast learning, dynamism and flexibility to encourage innovation and success. The practice has also gained a lot of attention by the nonprofit sector in recent years, as nonprofit professionals realize the benefits of going lean.
 The Lean Nonprofit on The Lean Start Up Podcast
Personal Improvement and Motivation
While we of course love all of professional talk but, ultimately, improving ourselves is of upmost importance. When we're determined to become better people, we are more motivated, productive and have more positive energy to translate into our work. We're in this because we believe in humanity and a better work and, as cheesy as it sounds, that starts with our core make up – these next couple links focus on self-reflection and improvement.
Lizzie Velasquez suffers from a rare syndrome that prevents her from gaining weight and she is blind in her right eye. The young woman has persevered through years of bullying and redefines what it means to beautiful, as she talks about her struggles to motivate others to focus on what is truly important in life.
---
Ready to Raise More Money Online?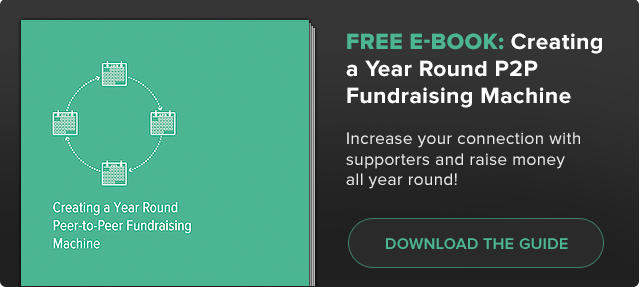 ---
Image Credit:
Wolfgang Staudt