Mark Arnoldy has dedicated his life to creating innovative ways to provide healthcare to the world's most vulnerable populations. In January, he was named one of Forbes' 30 Under 30 Creating Global Change. He has helped create two businesses that fund nutritional programs in Nepal, been a participant in Harvard's Global Health Effectiveness Program and was a Fulbright Scholar in Nepal, among a long list of other impressive accomplishments.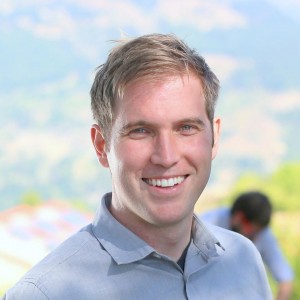 As the CEO of Possible Health, Mr. Arnoldy aims to provide high-quality, low-cost healthcare to poor and remote communities in Nepal by upending the way we think about healthcare standards. The organization follows an integrated healthcare model, which means their work is done within an existing government framework. Possible Health says,
"It's a hub and spoke healthcare unit built within the government's existing infrastructure. Our team delivers healthcare at a hospital, network of clinics, and via community health workers.
And for patients requiring complex care outside this unit, we crowdfund the cost of their care and refer them to urban partner hospitals."
[pullquote1 align="center"]"This model design allows us to deliver integrated healthcare aligned with national priorities." [/pullquote1]
The goals of this model are to spend under $50 per patient and improve 6 key health outcomes for an entire population: surgery access, equity, safe birth, follow up, outpatient use and family planning.
The organization recently changed its name from Nyaya Health to Possible Heath, to reflect their vision that durable, accessible, high-quality healthcare is possible for even the most impoverished populations. Along with the new name, Possible Health launched a for-impact cultural code that looks to redefine how nonprofit organizations think about the work they do.
We launched way more than a site today. We launched a way of thinking. See the For-Impact Culture Code: http://t.co/yRnL1b25ZF

— Mark Arnoldy (@markarnoldy) March 18, 2014
Since 2008, Possible Health has treated over 160,000 patients and has kept their healthcare price point under $20. That's $30 less than their goal!
Make sure to visit the Possible Health website to learn even more about all their incredible work and impact.
Classy would like to warmly congratulate Mr. Arnoldy on his incredible achievements in the medical field and is proud to be a Possible Health partner.
---
Want to meet other social leaders?

---
Image Credit: PossibleHealth.org