It's that time of year again. The ball has dropped, the confetti has been swept away, and you're going to write the date wrong for a month or two.
January is the perfect time for a fresh start, but you'll need to lay some groundwork before jumping into the New Year headfirst. There are 3 major steps to starting the new fundraising year as strong as possible: learn, assess, plan. While these steps can feel ambiguous or daunting, they're absolutely essential to getting off on the right foot in 2015.
1. Learn – Look Back
With a new year and new plans to make, you may not feel the need to look back at what your development team accomplished in 2014. But past experience (and a little hindsight) can be one of your best teachers and sources of inspiration.
First, think about your greatest successes last year. What campaign exceeded your expectations? What changes made your efforts more effective? You can't replicate success if you don't recognize it. Taking note of what you did well in 2014 will help you fundraise efficiently by putting effort into proven strategies.
It probably won't be as much fun, but you also have to take stock of what didn't work last year. Maybe it was an event with low attendance or your lackluster automated "thank you" email. What held you back from gaining new donors and holding on to the ones you have?
You shouldn't necessarily abandon this effort, but take some time to see what can be improved upon. Was it a lack of planning and forethought? Or a false assumption you made about your donor base? It's not enough to know your weaknesses, you actionable conclusions to inform your work in 2015.
2. Assess – Look Around
With smart phones and GPS, we can usually find the way to our destination, but next time you pull up directions, take another look. It's not enough to plug in where you're going, the app also needs a starting location. To get to your destination, you have to know where you're starting out.
The New Year is also a great time to reassess where you are and recognize the help that you have. Start by paying attention to your community of donors and fundraisers. The obvious, but still so important, point is that you should thank all the people who supported you in 2014. If you haven't already, update them on the results of your end-of-year campaign and explain how their involvement made a difference to your mission.
And don't forget to take a look around the office. The people who will be most important to your nonprofit's fundraising success are sitting right beside you. Now that you made it through the end-of-year push, you can start thinking about how your development team can work smarter and become a more efficient fundraising team.
A good place to start is to identify different team members' strengths and interests. Ask what everyone's favorite campaign was and why. This will help match people with the projects they are best suited for. You may found out that someone else is interested in a task you can't stand. It doesn't have to be a big, formal affair, but get your team together so you can make a plan everyone likes.
3. Plan – Look Forward
Okay, okay, now you can look at the year ahead.
Since you've taken some time to assess how 2014 went and reach out to your team, you can start making plans for 2015. An important part of setting your organization up for a successful year is creating goals to guide your efforts. Keeping in mind what you've learned, set some benchmarks for how much money you would like to raise in 2015. You should also consider a few supporting goals, like growing your pool of monthly donors.
It's a brand new year, so think about adding something new to your development plan. Whether it's finally launching that peer-to-peer campaign you've been talking about or pursuing a new audience, now is the time to decide how you're going to make this year bigger and better than the last. Have brainstorm with your team and keep an open mind at first. A suggestion that you don't think will work could inspire another idea that does.
A good way to organize your fundraising year is to create a 12-month calendar and use it to see how your campaigns and events will flow in 2015. Start with the campaigns and events that you know you will be having and from there you can add any new possibilities. This bird's eye view of your year will also help you set incremental fundraising goals for each quarter. As the year goes on, you can return to your calendar, revise it, and add more details.
Download a Free Content Calendar to Get Started
Use all the insights and ideas that came up in the first two steps to create a plan that will help guide your team to success in 2015.
Conclusion
The prospect of a new beginning is both exciting and daunting. In the next twelve months, you and your organization will face new and old challenges. You can, however, draw on past experience and your current plans to reach your goals.
If you need help along the way, you will always find news, tips, and creative ideas on Classy blog. We want to help make 2015 your best year yet! Subscribe to our blog and never miss a beat.
---
Conquer Social Media in 2015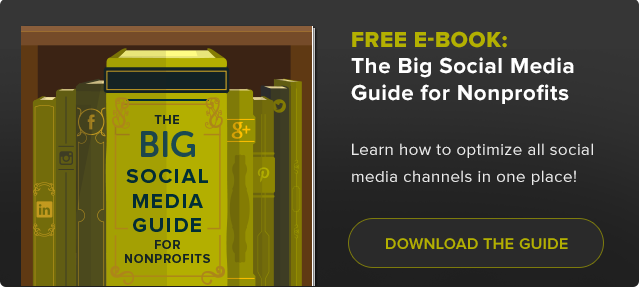 ---
Image Credit:
Flickr User Jake Sherbert