11 Ways to Ruin Your Virtual Event Attendee Experience [GIFs]
Reading Time:
7
minutes
Your key to an engaging and productive time at a nonprofit conference is knowing how to maximize your attendee experience. It's the difference between feeling inspired to tell your team every detail and losing hours of work with no tangible takeaways.
You might have heard horror stories (or Zoom fails) that come from being unprepared to attend professional events and conferences. When your living room is also the main stage for a virtual event, there's a lot that can go wrong. 
Whether you're looking to register for a nonprofit conference to learn more about fundraising event ideas, diversifying your revenue stream, or recurring donation models, make sure these mistakes don't define your attendee experience. 
Eager to put these takeaways into action? Test them out by attending the Collaborative: Virtual Sessions for free.
11 Ways to Ruin Your Virtual Event Attendee Experience
1. You Select the Wrong Conference

Do your research ahead of time.
Virtual conferences omit travel complexities and open the door to new options you might not have had in previous years. It might seem tempting to register for the countless invites you receive in your inbox, but it's essential to know your team is stepping away from work to learn from sessions that provide value.  
When you're researching nonprofit conferences to attend, look into the speakers and the topics being covered to ensure it's the right event for you. Better yet, reach out to the event organizer to get any information you need to validate your attendance. That can also help you to gain support from leaders to register.
2. You Never Add the Virtual Event to Your Calendar
"Save the date" is more than just a catchy phrase.
When you register for an event, you may have months to go until it's live. Most conferences or virtual learnings will immediately offer you the option to save the event to your preferred calendar. It's a great way to stay ahead of things, as long as you remember to use it.
When you're not traveling to an event location, it's easier to overlook it entirely. Set yourself up for success by labeling the event in your calendar in a way that stands out when you see it weeks from now. A calendar block will help you plan your workload that week and prevent teammates from expecting you for meetings and projects at that time.
3. You Don't Look Into Other Event Attendees
Get up to speed on who's who. 
Laminated name tags might be replaced by usernames in the corner of a video, but it's still important to know who's in the audience at a virtual event. The networking element is a significant selling point for most conferences in addition to planned sessions.
Even without physical interaction, you can take full advantage of the opportunity to engage high-profile and inspiring professionals. The conference you're attending is a great conversation starter.
4. You Don't Dress for a Virtual Conference Experience
Break out of the sweats and into a good first impression.
Looks are the least interesting part of a virtual conference, but an excellent first impression is something you don't want to slip up on. Virtual events may not specify a dress code, but you can still expect a level of professionalism from attendees and speakers.
Even if you're assuming you can keep your video turned off the entire time, prepare for anything. You don't have to sacrifice comfort, but if it looks like you didn't change from the time you went to bed last night, it's likely a sign that a wardrobe change is in order.
5. You Multitask (And It's Obvious)
Take a brief email vacation to stay tuned in.
By now, we've learned exactly what it looks like when someone's disengaged by the way they appear on video. While you may have some emails you can't afford to miss, try to make the distractions few and far between. 
Keep in mind that similar to the dress code element of virtual attendee professionalism, you wouldn't see in-person conference attendees typing away, throwing in some laundry, and eating lunch during the keynote.
6. You Avoid Speaking Opportunities
Don't miss the chance to enhance your attendee experience.
Sometimes conference organizers look for potential speakers up to the day before a conference begins. Schedules change, people drop out, and tech glitches cause last-minute openings. If there's a chance to tell your story or share best practices, it's the perfect time to take advantage.
Don't be afraid to pitch your ideas for a session at an event that interests you. You might be surprised at how quickly they take you up on your offer and get you booked to be a full-fledged conference speaker. Beyond that, speaking at a conference is a great way to promote your personal brand and that of your organization.
7. You Thought You Pressed Mute But…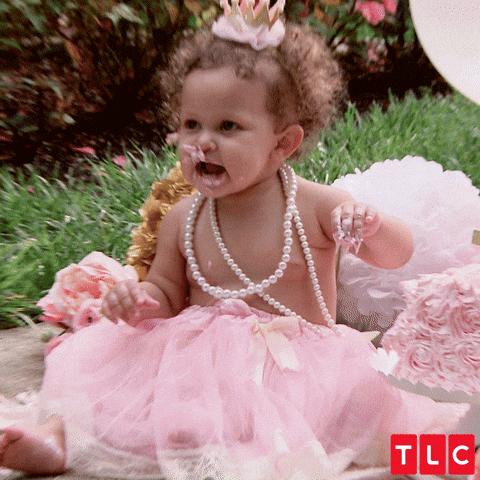 Don't let your munching and crunching steal the show.
The joy of technology is the lack of control we have over small things like placing our microphones on mute, or knowing how to take them off of mute, for that matter. You don't want to be the person who makes the mistake of not checking until an audience member calls out the strange noises they're hearing.
One way to safeguard yourself is to log onto the conference platform early and test it out. Another could be to ask the conference organizer ahead of time if attendees will automatically be placed on mute when sessions begin. Of course, if you can limit the background noise during live sessions, you're in the best position to avoid a mishap.
8. You Stop Yourself From Asking Questions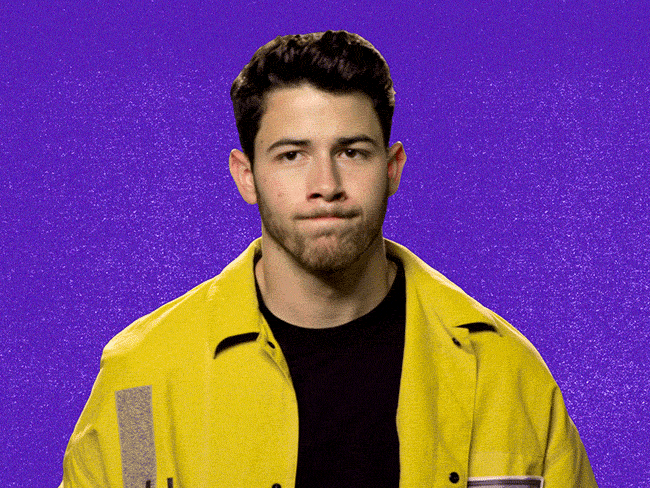 Don't let an overwhelming chatbox stop you from getting valuable information.
In a virtual setting, the mid-session chat might be exploding, but that shouldn't deter you from chiming in with your questions. Attendee engagement and questions only encourage speakers. Even if you're the one who leads the conversation by asking the first question, you may prompt some bonus discussion with the speaker that all attendees benefit from.
It's the people who engage with great thought-starters that are remembered, and there is no wrong question. See if presenters are taking questions before their sessions, or write down key points to follow up on after a session ends.
9. Your Attendee Experience Is Defined By a Zoom Fail
The lightspeed of a screenshot can be brutal.
The list of unforgettable moments caught on video over the last year or so goes on for days. Imagine a funny background with friends or an inside joke-driven username accidentally attending a professional conference with you. That can be an even bigger risk when you have a personal account tied to the video conference tool your event uses.
It's always good to set aside 5 to 10 minutes before you're expected to be on video to make sure you log in through your professional account, and everything looks right.
10. YOU BECOME THAT PERSON IN THE CHAT ROOM
Make every word count.
The chat functionality in a virtual event is meant to bring together guests who can't physically be in the same location. It's powerful to use it right, but there can sometimes be someone who tends to overshare or make commentary that makes everyone remember them for all the wrong reasons.
It's best to chime in occasionally with directly correlated commentary and save in-depth conversations for one-on-one networking. Remember, you're representing yourself but also your nonprofit.
11. YOU MISS THE WINDOW ON YOUR POST-EVENT OUTREACH
The first impression isn't the only impression.
Speakers and attendees won't remember every person they networked with at a virtual conference, but they will remember those who build relationships after the event ends. Capitalize on the opportunities you create for yourself. 
A general rule of thumb is to follow up within 24 hours of meeting someone. You can even place a calendar block by default for the day after an event to make sure it doesn't get pushed aside. After all, you never know where your next significant corporate partner, powerhouse fundraiser, dedicated volunteer, or passionate evangelist will come from.
Now that you know how to ruin your virtual event attendee experience, you can confidently master it with a proactive mindset.
We hope you'll join us online at our free virtual nonprofit conference in June.
Until the event, be the first to hear updates on speakers and announcements by following along on Instagram, Facebook, Twitter, and LinkedIn.
Register for the Collaborative: Virtual Sessions 2021
Subscribe to the Classy Blog
Get the latest fundraising tips, trends, and ideas in your inbox.
Thank you for subscribing
You signed up for emails from Classy