The Trevor Project is the leading national organization providing crisis intervention and suicide prevention services to lesbian, gay, bisexual, transgender, and questioning youth (LGBTQ). The winner of a national CLASSY Award, and a leader in the field since it's founding in 1998, the Trevor Project recently announced the launch of a new program designed to save lives– one text at a time.
The new program, and the campaign that was launched to fund it, are noteworthy for a couple of reasons. The new initiative provides a great example of how nonprofit programs can evolve in the face of a changing technological landscape and shifting demographic trends. And the fundraising effort highlights some best practices that are applicable to all nonprofits interested in online fundraising.
With Change Comes Opportunity
We live in a dynamic world. New technologies seem to pop up almost every day and the younger generation seems to shift its preferred mode of communication almost as frequently. These swings in technology and communication patterns can present challenges to nonprofits looking to serve a younger demographic. The Trevor Project's newest program provides a great example of how an already effective nonprofit program can be adapted to account for these external shifts.
One of the Trevor Project's core programs, the "Trevor Lifeline," provides LGBTQ youth with the opportunity to speak with trained counselors. It's an entirely free crisis intervention and suicide prevention phone service that is accessible 24 hours a day 7 days a week. Each year, Trevor Project counselors field tens of thousands of calls from young people across the country, saving many lives in the process.
But today's youth are no longer relying upon phone calls as their go to communication method. Instead, they are increasingly relying upon text messaging. The Pew Research Center has noted that 63% of teens text on a daily basis, while only 39% make cell phone calls every day. Realizing that this shift is only increasing, the Trevor Project has decided to expand their service to include text messaging.
Besides allowing the Trevor Project to stay ahead of shifting communication trends, the new program is important for other reasons. Often LGBTQ youth who are seeking crisis intervention services cannot safely make a phone call to speak with a counselor. When a struggling youth is confronted with such a hostile environment, a text message is a much safer (and more private) method of reaching out for help. The expansion of the program to include text messaging will allow the Trevor Project to reach people that might not have otherwise felt safe asking for help.
Crowdfunding the Launch
As anyone in the nonprofit world will immediately recognize, programs don't happen on their own, they require funding. And when you want to expand your existing services, you need to be able to pay for it.
To help finance "Trevor Text," the Trevor Project Team has launched an online fundraising campaign and mobilized its supporters to raise $10,000. Beyond the nice job they did with the campaign branding and design, one thing in particular stood out to us about the campaign.
The campaign does a really solid job of focusing on the tangible impact of contributions. We've written before about the importance of tangibility in the fundraising process. To briefly recap though, research shows that when donors know where the funds are going and how those funds will create an impact, they get greater satisfaction out of the giving process.[1] This, in turn, results in more overall donations and higher donation amounts.
With this particular campaign, the Trevor Project Team has quantified the number of text conversations that different giving levels will fund. Twenty dollars pays for five text message conversations. Sixty dollars will fund fifteen text message conversations, and so on. By explicitly linking the giving levels to the impact that will be made, the campaign helps drive home how each person's contribution will make a real difference. Each text message is another person reached. And potentially, another life saved.
Read About Other Organizations Leveraging Text Messaging to Create More Modern Programs. From the CLASSY Awards:
The Grameen Foundation uses "Mobile Midwifes" to improve child birth outcomes in rural Ghana
Medic Mobile uses SMS network to increase efficient access to healthcare and respond to natural disasters
---
Have an Idea for a Fundraising Campaign?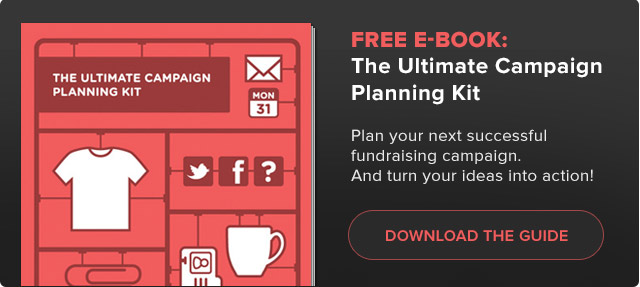 ---
[1] See e.g. Cryder C. & Loewenstein G. (2011). The Critical Link Between Tangibility and Generosity.  In Olivola C., & Oppenheimer D. (Eds.), The Science of Giving: Experimental Approaches to the Study of Charity. New York, USA, Taylor and Francis Group LLC.