Do you #tweetchat? I absolutely love tweet chats because they're a way to get to know other people in the industry, share ideas and get inspired by others' work! One of my favorite TweetChats of the week is #fundchat, where nonprofit professionals come together to discuss a variety of topics related to nonprofit fundraising. (For a list of StayClassy's other favorite tweet chats, visit here).
This week's topic was stewardship. It was such a fun and insightful conversation that encompassed a number of important points, including donor engagement, retention, delight and thank yous. I was excited to learn all about how organizations were succeeding with their stewardship plans and how they were communicating with donors.
The Key Takeaway from #FundChat
Making time for stewardship is hard, stewardship is hard, and we don't have a plan.
I was a little surprised by a couple things:
1. How many organizations didn't have a stewardship plan
2. How few talked about digital means to say thank you, stay in touch or otherwise communicate gratitude and impact with donors
Maybe my "Millennialism" has left me helplessly married to the Internet – in love with e-mail, blogging or social media – but I truly believe one of the incredible powers of the web is that it has granted us efficiencies in otherwise mundane, difficult tasks. Instead of going to the post office, we can send an e-mail. Instead of renting out a costly billboard, we can build an entire site dedicated to our message. I can hardly use the excuse that "I don't have time" for most of my errands because, at least half the time, I can do everything from fill out a DMV form to craft an email campaign for work with a laptop and WiFi connection.
Of course, I understand that organizations can vary greatly and following up may depend on your donor base and type of cause work. Some stewardship activities clearly will take more time and resources than others and depend on the organization. Regardless, every staff member at your organization can and should be a stewardship hero.
There's always a chance to make an awesome, "WOW" impression, and it doesn't have to be too time-consuming or expensive. Whether someone is responding to emails in a timely, friendly manner, conversing with supporters on social media or writing impact stories for your blog, every action that touches a site visitor or supporter can demonstrate gratitude.
Delight donors at every turn and communicate how important their support is to your cause and the work your organization is doing. Even these small touches can go a long way.
Here are the questions from this week's chat with some answers I found particularly interesting:
1. On a scale of 1 to 10 (10 being the 'highest priority'), how important is stewardship to your organization and why?
A1 For me personally and The @WeissSchool it's a 10. Nothing is more important than keeping your current donors engaged #fundchat

— Josh Hirsch (@JoshHirsch1) July 23, 2014
I'm here too! A1: we don't have a program in place, but need to. So right now it is a 7 for me #fundchat

— Sarah (@SAPL) July 23, 2014
@fundchat A1: 10. But our actions don't always reflect that priority. 🙁 #fundchat

— Clay Myers-Bowman (@claybow) July 23, 2014
A1 I'd say about an 8, up from more like 5 or 6 when I started five years ago. #fundchat

— Dan Blakemore, CFRE (@dan_blakemore) July 23, 2014
2. What is your ratio of ask vs. non-ask communication with donors? Does it matter?
A2 This may depend on the strategy of each org & how they handle communications with donor base/members. #fundchat

— Shineman Foundation (@ShinemanFound) July 23, 2014
@fundchat At my org, our relation of asks to general comms is too high. I'd venture to say 5:1. I'm working on changing that #fundchat

— L. Darcel (@BelleUnplugged) July 23, 2014
A2: We encourage clients to 1st define audience, then what they value. Then, match content to that #fundchat

— Addie McGowan (@addiemcgowan) July 9, 2014
A2: I don't have ratio, but right now we send more info then asks #fundchat

— Sarah (@SAPL) July 23, 2014
3. Does your organization have a stewardship plan? What are the key elements in any plan?
It worries me when people assume development and stewardship are independent of each other…what came 1st the chicken or the egg? #fundchat

— Samantha Rogers (@samanthalrogers) July 23, 2014
A3: i think before we can even talk about a #stewardship plan, need to talk about how to manage all that information! #fundchat

— Social Focus (@goSocialFocus) July 23, 2014
A3 that said: SM shout out, lots of f2f and personal phone, volunteer ops, regular updates, non-ask events #fundchat

— Alexandra Nelson (@JunoConsult) July 23, 2014
A3 The "just because" thank you note is more powerful at times than actually thanking a donor for a gift they have made #fundchat

— Josh Hirsch (@JoshHirsch1) July 23, 2014
Process AND passion should be part of our your stewardship plan. Process helps make your TYs timely. #fundchat

— Jen Brett Fraser (@OutsideVoiceCom) July 23, 2014
A3: Everyone on staff can be a stewardship pro, consistently create content that deepens engagement (blog, photos, field reports) #fundchat

— StayClassy (@stayclassysd) July 23, 2014
Sharing again: Check out this article by @vanessachase, "21 Ideas to Refresh Your Donor Stewardship" http://t.co/oAJ00br5BX #fundchat

— brendankinney (@brendankinney) July 23, 2014
4. Aside from standard "thank you" letters, how does your organization recognize and thank donors?
A4 Thank you notes, short videos (done on the fly), articles forwarded with a TY for your help! on them, calls, board calls #fundchat

— Beth Ann Locke (@FundraiserBeth) July 23, 2014
@fundchat A4: we also sent personal photos and emails from our trip to Norway in December. Just trying to stay in touch. #fundchat

— Clay Myers-Bowman (@claybow) July 23, 2014
A4 Video thank yous from our students go a long way. It reminds the donors where their gifts are going and shows impact. #fundchat

— Josh Hirsch (@JoshHirsch1) July 23, 2014
A4 I love the tried and true whiteboard thank you/tweet. #fundchat

— Greg Croak (@GregCroak) July 23, 2014
5. Stewardship always seems to fall to the bottom of the list. If it's so important how do you make time for it?
A5 After a year goes by and you realize that 10% of your donors have disappeared, you will make time for #stewardshp #fundchat

— Josh Hirsch (@JoshHirsch1) July 23, 2014
A5 SCHEDULE calls on your calendar. List your retention rates w/ your budget… help other staff remember what's important #fundchat

— Beth Ann Locke (@FundraiserBeth) July 23, 2014
A5 it's like exercise there is always time for it if you make it. Let's remember we have the same amount of hrs in a day as Oprah #fundchat

— Sarah (@SAPL) July 23, 2014
RT @adamclevenger: Educating leaders that more than total dollars raised; looking at retention & LTV first step. #fundchat

— Kate (@kazilvin) July 23, 2014
A5 Make stewardship part of fundraising strategy. TY + updates continues your msg, now with donor as partner. #fundchat

— Jen Brett Fraser (@OutsideVoiceCom) July 23, 2014
You can also access the full transcript:
#fundchat transcript: The Next 'Big Thing' In Fundraising: Stewardship http://t.co/uZSQT5OXI6 #nonprofit #fundraising

— #fundchat (@fundchat) July 24, 2014
Mark Your Calendar: The next #fundchat will be Wednesday, August 13 at 9 AM PST.
---
Want to Get the Most Out of Your Fundraising Efforts?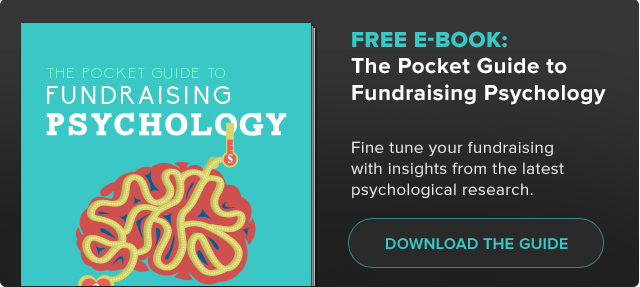 ---
Image Credit: Austin Ban