Today, our country mourns the events of September 11th. As the global community remembers this historic tragedy, members of the social sector are uniting to take action and honor our nation's heroes.
One such organization is the Travis Manion Foundation. Founded in honor of the fallen hero 1st Lt. Travis Manion, a marine who was killed as he selflessly protected his battalion, the organization is dedicated to assisting veterans and families of the fallen. The foundation aids their constituents in all steps of their personal journeys, offering unique opportunities to achieve their personal and professional goals.
This September, the organization's seventh annual 9/11 Heroes Run 5K Race is mobilizing communities to honor the sacrifices of the heroes of September 11th, and of the wars fought since. Over fifty communities across the nation and around the world are uniting to raise awareness and honor our heroes.
The events are organized by local community volunteers, on or near September 11th, and are open to participants of all ages. A large portion of the funds is invested back into the race communities to support local veterans, first responders, troops and military families. The remaining proceeds support TMF's building projects, programs that foster leadership and camaraderie, and events that support our veterans, service members, and their families.
Calling All Virtual Runners
While more than 30,000 people participated in the 9/11 Heroes Run Series last year, that number is expected to jump this September. That's because this year, the organization has launched its new Virtual Runners option, which allows those who aren't near an existing race location to participate in the Heroes Run – wherever they are.
By registering online as a Virtual Runner, supporters sign up to run just as they would at a physical location, and the organization ships them an official race shirt, race bib, and runner's swag. Then they're set. They can run at any location they want, whether it's on their own treadmill, their favorite racetrack…or even "run" from their couch.
So what sparked the idea for the Virtual Runners option? With such a wide constituent base – one that extends far beyond fifty states – TMF knew they had to somehow make the Heroes Run accessible to more people. The organization had previously hosted international race locations on military bases, but they needed an effective way to engage the widely dispersed community of returning veterans and passionate supporters.
National Manager Derrick Morgan says, "We thought, how can we reach those people who come back, or their family members, who don't have a race location in their community but still want to give back? That's why the idea of the Virtual Runner made sense. Now anyone, anywhere in the country or around the world, can participate in the 9/11 Heroes Run."
Ready, Set, Market!
To promote the campaign and the new Virtual Runners option, the organization has tapped multiple communication channels, including email marketing, e-newsletters, and social networks. A much larger emphasis on social media, in particular, has increased the event's visibility and momentum leading up to September.
Facebook was one of the major drivers of growth this time around. Last year, over fifty locations hosted the run domestically and internationally, but only four race locations had their own Facebook page. This year, over forty-six pages are live. This spike in the campaign's digital presence has resulted in increased engagement with supporters.
"Our social media growth has had a huge impact," Morgan says. "It has helped us to grow the Heroes Run locations themselves. Every single race location has increased its number of runners exponentially over last year."
The Push for Peer-to-Peer
More important than its social media push, however, is the organization's fresh emphasis on peer-to-peer fundraising. In its seventh year, the race's major focus has now shifted to increasing the number of people fundraising on its behalf.
Upon registration, participants can set up their own fundraising pages and invite friends and family to join their efforts. Supporters are empowered to share their passion for the cause, while spreading the word about the organization and its programs.
For TMF, activating fundraisers is a matter of helping people understand why they should fundraise. It results from connecting supporters to the passion behind the cause, and motivating them to take action. In light of TMF's mission, answering this call is a deep, tangible way supporters can honor the fallen.
It's a message the organization impresses heavily on its community. Morgan says, "Before his second deployment, Travis Manion said this:
"For us, we take this approach and say to our supporters: will you accept the 'if not me, then who…' challenge?"
Take Action: Honor
By breaking the physical restrictions of a typical run/walk, the 9/11 Heroes Run empowers the global community to take action. All supporters can now strap on their gear, set up a fundraising page, and hit the ground running – anywhere – to support an extremely worthy cause. Everyone is empowered to take action. But whether participants run, walk, donate, volunteer, or cheer, the 9/11 Heroes Run reminds the global community to do one thing above all: honor.
---
Have an Idea for a Fundraising Campaign?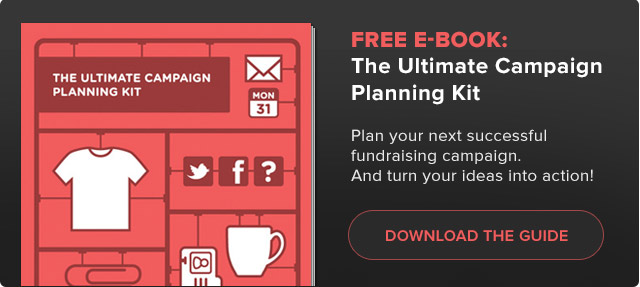 ---