News
---
Can TOMS break into the coffee business?
Almost everyone has heard of TOMS shoes. The company that popularized the one-for-one model has been going a lot of changes over the last couple years and, in the latest such example, is trying to break into the world of coffee.
---
A Billionaire Philanthropist Who's Big on 'Patriotic Giving'
What does someone with $3 billion do with all that money? One billionaire philanthropist is donating millions and millions to projects in the public sector – he has even personally given money to restore the Washington Monument. Read up on "patriotic giving" and what it means for American society as a whole.
SXSW
How Small Groups Can Spark Innovation
Every year, SXSW brings together innovators, musicians, artists, tech geeks, nonprofit leaders and enthusiasts to Austin, Texas. The Chronicle of Philanthropy provides a recap of some SXSW takeaways for nonprofits.
---
#GivingTuesday: The Sharknado of Giving
A recap of a breakout session on #GivingTuesday, moderated by Stanford Professor Rob Reich. the session explored the #GivingTuesday movement and what it means for the future of philanthropy.
---
Build Campaigns that Build Super Fans
Susan Chavez provides great posts all year long, but this link (and the one below) are two more great articles to add to her repertoire of content – direct from SXSW.
---
Foundations and Social Impact
---
Developing a Culture of Knowledge Management
Here is a really interesting piece from (surprise, surprise!) Stanford Social Innovation Review about the kinds of data Foundation should be utilizing to improve their strategies and decision-making. Important read for anyone in the Foundation or grant-making sector.
Applications from Business
Ideas from the business world that work for nonprofits, too.
---
Mobile Optimization and Relevant Content is a Necessity
We've talked about mobile before on this site, but the topic keeps coming back more and more frequently. Here are some tips from awesome e-mail marketing and analytics tool, Litmus, on the power of the mobile-content marriage.
---
8 Fresh Customer Service Ideas Worth Stealing
KISSmetrics does it again with their great tips and tricks on marketing. While nonprofits don't usually have "customers" in the traditional sense of the word, these support ideas are extremely relevant to donor and constituat communication and engagement. A must read.
Good Stuff
---
---
Have an Idea for a Fundraising Campaign?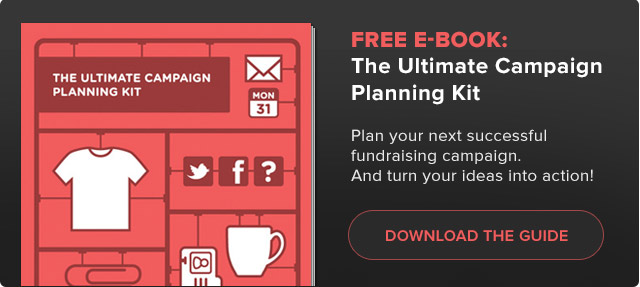 ---